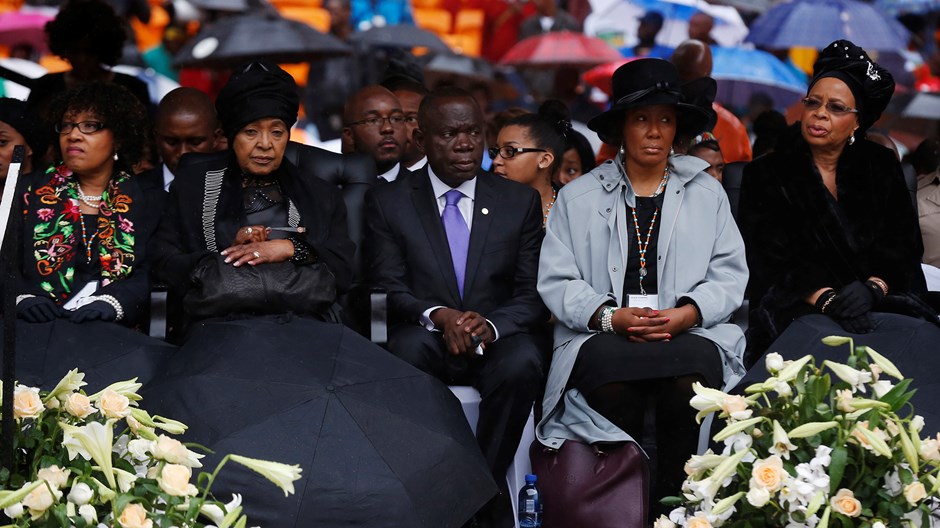 Image: Matt Dunham / AP
Editor's note: Michael Oh, executive director/CEO of the Lausanne Movement, was a member of the official delegation of Christian leaders at today's memorial service for Nelson Mandela in South Africa.
Spontaneous shouts of "Tata Madiba!" in chorus of voice and body spread like waves throughout the stadium long before Nelson Mandela's memorial service even began today in South Africa.
I turned to the Archbishop of Johannesburg to ask what they were saying. "They're chanting his name, 'Father Madiba,' " he said with a smile.
Mandela was more than a hero to the South African people. He was the father of the new South Africa. Mandela defiantly resisted the oppression of apartheid that he believed should not be until it was no longer. And a new nation was born.
So why should Christians care?
We should care because God cares. God cares about race and racism. God cares about unity and division. God cares about justice and injustice.
Today is UN Human Rights Day. Some may sneer and say that non-Christians focus too much on causes like human rights because they don't understand eternal perspective. But shouldn't Christians who understand the dignity of people made in the image of God care more about human rights than others?
Nelson Mandela was an imperfect man.
Anyone who wants to find flaws in his life and put them on display will find them. But one lesson that rang deeply in my heart today was that we all have something to learn from him. Until I endure years of imprisonment, I'll at least hesitate before making him an easy target for criticism. And I only wish for myself and other Christians to live as courageous and conviction-filled a life as his, whether for earthly or heavenly causes. To live sparingly for the right cause with the right theology is nothing to be proud of.
What else did I learn from today?
Today's memorial sharply reminded me of the need for gospel proclamation (missio dei) to go hand in hand with the common struggle for justice and human dignity (imago dei). As a friend said, "Until someone has heard the gospel, they haven't heard the gospel."
The joy of such gospel sharing includes the confidence that the gospel transforms people and that gospel-transformed people can transform a society for its good and for its best.
Some of the South African church leaders I spoke with throughout the day believe that the Lord is calling them afresh to be a prophetic voice in their society. There is a huge vacuum of leadership in South Africa with Mandela's passing. That vacuum will be filled sooner or later by someone.
May the church of South Africa be the one that provides the voice and life that inspires their nation mourning the passing of their Moses.
Today's service was actually quite remarkable for the high degree of acceptance and openness by the South African government of Christian leaders in a nation that is becoming more and more like the secularized West.
South African pastors were pleasantly surprised.
After a frantic process of accrediting various religious leaders, a group of 20 of us, mainly pastors and ministry leaders, were given permission to sit on the platform with the Mandela family. Unfortunately, our escorts never appeared and there were conspicuously empty white chairs to the left of the family.
But there seems to be hope for a new season of the church in South Africa as they stand on the banks of the Jordan, in a sense, ready to enter new and unknown territory and opportunities.
And finally, I have to admit that today also left me wanting for more.
As I heard superlative after superlative heaped on Nelson Mandela, I couldn't help but think, Is there not more to reconciliation than the realization of Ubuntu (the South African idea of human interconnectedness)? Is there not more to reconciliation than the end of apartheid, as valid and vital as that is?
As Christians, the answer Scripture offers is—yes.
Therefore, if anyone is in Christ, he is a new creation. The old has passed away; behold, the new has come. All this is from God, who through Christ reconciled us to himself and gave us the ministry of reconciliation; that is, in Christ God was reconciling the world to himself, not counting their trespasses against them, and entrusting to us the message of reconciliation. Therefore, we are ambassadors for Christ, God making his appeal through us. We implore you on behalf of Christ, be reconciled to God. For our sake he made him to be sin who knew no sin, so that in him we might become the righteousness of God. (2 Cor. 5:17-21)
All aspirations and efforts toward human reconciliation are God-given longings for the realities of reconciliation expressed in 2 Corinthians 5. If Mandela can inspire a handshake between presidents Obama and Castro, what glorious, newsworthy reconciliation can the gospel inspire and bring to reality in your life and in this world?
But it is a reconciliation that demands our appeal, our imploring of people to be reconciled to God. There is a message, a powerful message to be shared. Anything short of that lacks the lasting and eternal impact we all desire.
As the new CEO of The Lausanne Movement, I have a lot to learn.
I've learned more about South Africa in a day than I could have learned in months. I'm learning about leaders both living and gone. I'm learning to be humbly mindful of what I can learn from nearly anyone. And I'm learning that our earthly lives and earthly efforts for earthly causes can not only be worthwhile endeavors, but that such earthly lives can also beautifully display the full reconciling and transformative power of the gospel, if we'll be faithful to share clearly its good news.
Learn more about Lausanne and its vision of calling the whole church to take the whole gospel to the whole world at www.lausanne.org.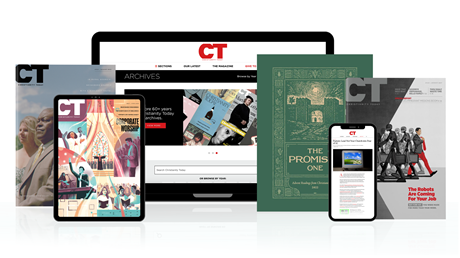 Subscribe to Christianity Today and get access to this article plus 65+ years of archives.
Home delivery of CT magazine
Complete access to articles on ChristianityToday.com
Over 120 years of magazine archives plus full access to all of CT's online archives
Subscribe Now
Why Christians Should Care about Nelson Mandela, Justice, and Gospel Proclamation
Why Christians Should Care about Nelson Mandela, ...