true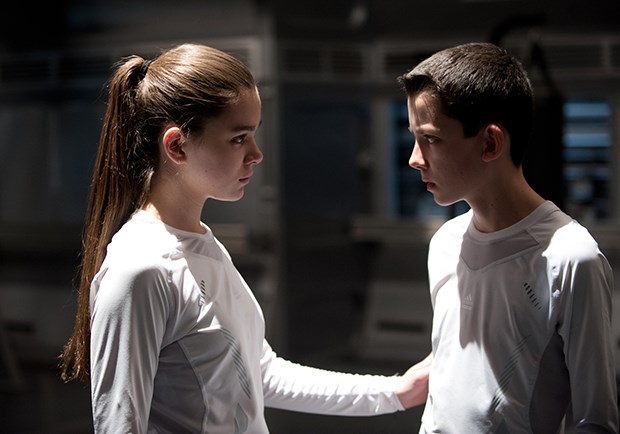 Image: Richard Foreman / Summit Entertainment
I was about the same age as Ender Wiggin (six years old) when I read his story of being drafted to Battle School. The pivot of that School—Orson Scott Card's Cold War brain child, the Battle Room—mushroomed in my imagination: a zero G contest, hand to hand combat between child armies. The contests were humiliating, disorienting, brutal.
The Battle School itself was the Room manifest, a place where gravity has no direction or meaning, where there is no up or down, where isolation and fear are made complete. Remember, reminds Alai, Ender's one (maybe only) friend, "the enemy gate is down." The only anchor is the enemy.
"He must believe he is alone," says Graff, the Battle School Commander (Harrison Ford in the new film). "That no one will ever come to help him." It's a child's nightmare, a child's dream; the trial of adolescence at its most naked and violent.
Ender Wiggin (played in the movie by Hugo's Asa Butterfield) was the character Card's Battle Room needed to come online. It has been decades since "the Buggers"—what the movie politically corrects as "Formics"—attacked, defeated, and devastated the finest fleets Earth sent to repel them. A program of eugenics is designed to marshal Earth's best and brightest, and Ender's parents are a genetic match. Their union is in service of the Fleet, of the cause. Their oldest, Peter, was rejected for his violence; the middle Valentine, for her compassion. Ender, the Third (a slur in an age of population control) is created for his astonishing genetics.
Ender's Game is an unfilmable book, Card once said, because everything happens in Ender's head. He is to ...
1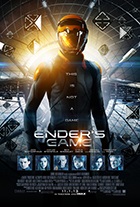 Browse All Movie Reviews By: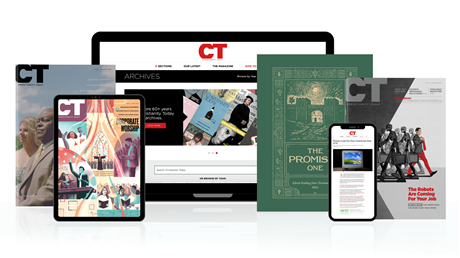 Find hope and historical insight. For a limited time, explore 60+ years of CT archives for free!
Daily devotions from Timothy Dalrymple during this pandemic.
Hundreds of theology and spiritual formation classics from Philip Yancey, Elisabeth Elliot, John Stott, and more.
Thought journalism that inspires you to think more deeply about your faith.
Ender's Game
This slideshow is only available for subscribers.
Please log in or subscribe to view the slideshow.
Ender's Game