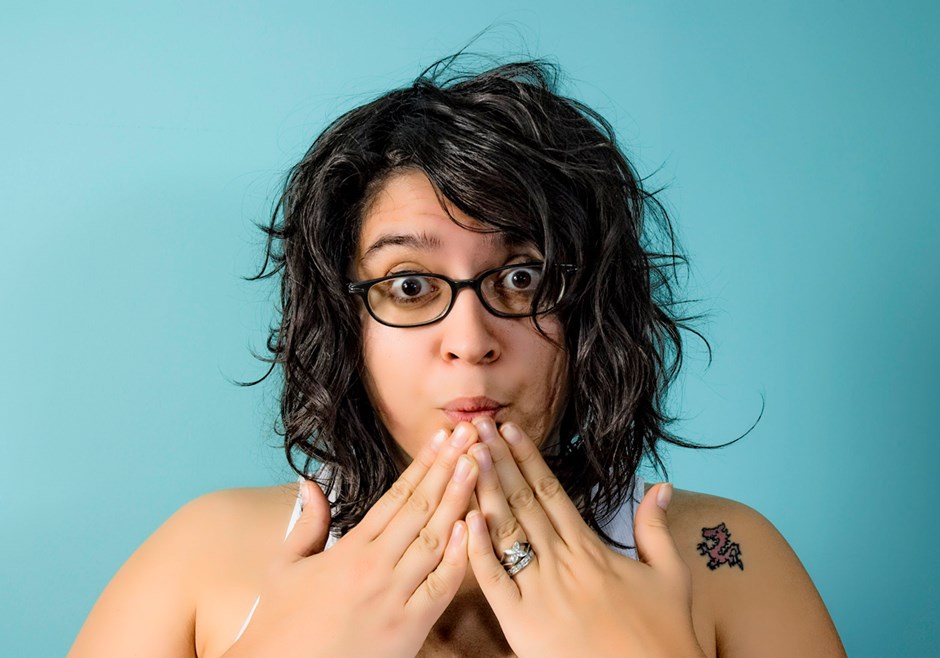 Image: J. K. Califf / Flickr
I was 12 the first time I heard the F-word in public. At home, my mom used it. My dad had talked about it once or twice, and my sister and I bandied it about with some frequency. But then, I heard a boy at church say it.
"Feminist."
He hurled the word at me like an epithet. I think I was supposed to be insulted, but I accepted it with pride, and he went on talking about how women shouldn't preach to men. (Why he and his family came to a church whose teaching pastorate was split between men and women is a mystery, but there we were. )
Years later, in college, I took an international politics class taught by an incredibly sharp woman, with a strong academic background in European policy. She proved to be a great professor, an incredibly devoted mentor, and a hard grader. But on the anonymous end-of-course evaluations, students labeled her a "Feminazi," and worse. At our loving, Christian, liberal arts college.
The word feminist, for some, still conjures up images of second-wave bra-burners and radical leftist politics, forgetting entirely about women like Anne Hutchison and Elizabeth Cady Stanton. To let these characterizations define feminism is akin to letting a single denomination define Christianity: it is inherently limiting, untrue, and anathema to unity in Christ.
The church needs feminism because at its core, feminism affirms to us what our faith teaches us about male and female in God's Kingdom and what Jesus himself preached throughout the New Testament.
Feminism is simply the belief that women are equally as human as men—equal in the eyes of God, equal in image-bearing, equal in ability. (This is why it is possible to be both a feminist and a complementarian, something Elijah Turrell wrote a great blog post about. I don't agree with him about complementarianism, but still.)
I am so grateful Sarah Bessey brings the F-word back into the Christian conversation with her fantastic book, Jesus Feminist, due out in November. In it, I have found language for some of the deepest truths about who Jesus is and why that is good news for all people—women included.
Jesus' care for the oppressed, the marginalized, cannot be ignored in the New Testament. As men continue to hold the reins of power in the church—2,000 years after the weak were made strong and the low made high in Jesus—we should welcome efforts to uplift and incorporate people who have been sidelined in Christianity.
In Jesus Feminist, Bessey quotes theologian John Stackhouse:
Christian feminists can celebrate any sort of feminism that brings more justice and human flourishing to the world, no matter who is bringing it, since we recognize the hand of God in all that is good.
It was Jesus, after all, who trusted the news of his resurrection—the event on which the balance of all Christendom hangs—to a group of women. "But let not the testimony of women be admitted, on account of the levity and boldness of the sex," the historian Josephus wrote in Antiquities of the Jews. Jesus apparently saw nothing about the sex, inherently, that was not completely trustworthy. In fact, Jesus consistently elevated the position of women in the Greco-Roman world. He spoke in public with a Samaritan woman, a double blow against her for a male Jew. He healed the woman bent double on the Sabbath, calling her a "daughter of Abraham."
The denomination to which my church belongs, the Reformed Church of America, only this summer removed a clause allowing members to object to the ordination of a woman. Many churches, Catholic and Protestant, relegate women to the realms of women's ministry or childcare, creating a segregated world of pinks and florals in which being nice is a whole lot more valued than putting your gifts to use as part of the body of Christ. These days, 90 percent of Protestant churches have men installed as senior pastor.
The church needs feminism, but the reaction to this word has been so vitriolic among Christians that the conversation becomes difficult. We cannot scoff at feminism when women are disproportionately the victims of domestic violence, human trafficking, and economic injustice. We cannot dismiss feminism when we live in a world in which an 8-year-old child bride dies because her "husband" raped her repeatedly. Ignoring feminism is simply not an option for Christian people, charged as we are with loving mercy and doing justice.
This can be difficult work, to recognize the hand of God in all that is good regardless of who is the vehicle of goodness. Too often we think the person who is bringing good must share our beliefs and worldview in order for the good to really count. (This is part of the problem within feminism, which has been criticized for its racism and exclusivity to women of color.)
Our work doesn't end with feminism. Feminism is not the goal of Christianity—not even equal rights occupy that lofty end. Christianity is most alive in us when we are alive in Jesus. And Jesus is most alive when the shackles of oppression are loosed, when there is no male nor female, because we are all one in Christ Jesus.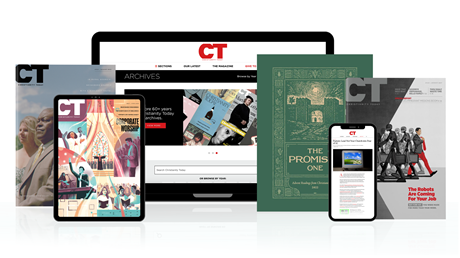 Subscribe to Christianity Today and get access to this article plus 65+ years of archives.
Home delivery of CT magazine
Complete access to articles on ChristianityToday.com
Over 120 years of magazine archives plus full access to all of CT's online archives
Subscribe Now
The Christian F-Word
The Christian F-Word