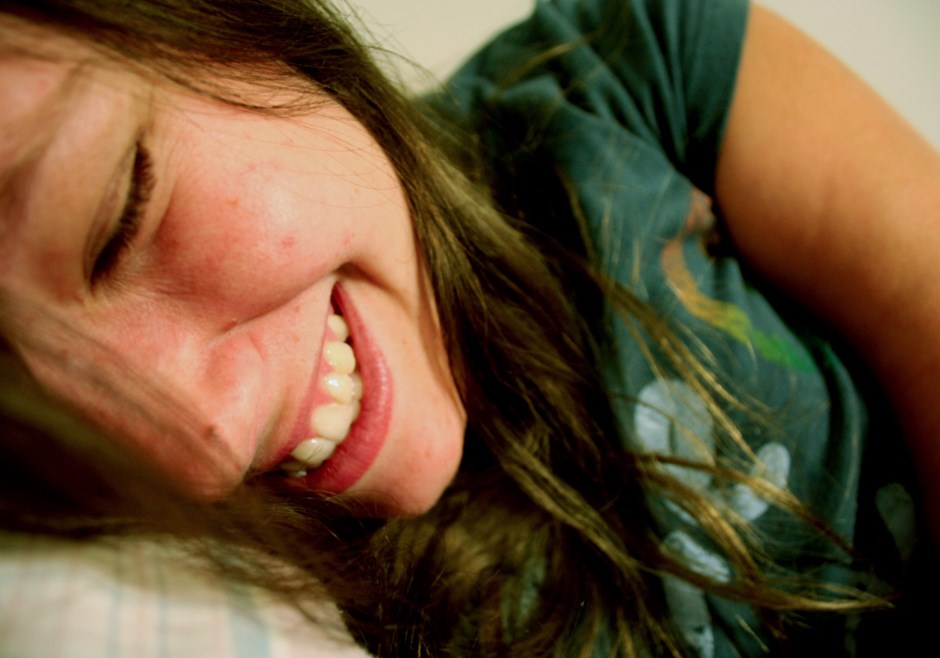 Image: Dawn Ashley / Flickr
As a psychologist, I hear the same words over and over when I ask folks what has brought them to counseling—"I just want to be happy." But as we know, happiness is an ever-shifting target.
If I can just find the right person and get married, then I will be happy…if I could get that new house or new car or new boat or new job… if I could just get pregnant and have a baby… if I could have another baby…if I could quit my job and stay home with my kids… if we could move closer to family and have help… if I could lose 15 pounds…if I could travel more…if we could afford to retire…
When we get those things, we are happy, until we're not. Psychologists call this the hedonic treadmill, in which the efficacy of a new pleasure wears off over time. The more feel-good stuff we do or have, the more we need to achieve the same level of happiness. It's like the tolerance that develops over time in addiction, so we need three glasses of wine to get the same good feeling only one glass used to produce.
We know we want to be happy, but researchers have a hard time defining what that really means. There's a whole field called positive psychology that, in part, explores how we become happy. Positive psychology examines positive subjective experiences (pleasure, happiness), positive traits (strengths, interests), and the positive institutions (churches, schools, communities) that support them.
Martin Seligman, often considered the founder of positive psychology, posited in his theory of authentic happiness that we make choices we think will make us feel good in the future (i.e. "I'm going to marry him because he will make me happy" or "I'm going to pay for this Disney vacation because we will have so much fun"). According to authentic happiness theory, our goal in life is to feel good, and we make choices accordingly.
But do we?
The authentic happiness theory failed to explain why we choose things that aren't always pleasurable, like caring for aging parents or demanding toddlers. Seligman recently improved his theory to account for the impact of relationships and meaning on our decisions and wellbeing. In short, we care for crabby toddlers and parents who can no longer care for themselves because we love them. Because they need our help. Because it matters. Because we believe it is good and right.
Positive psychology research indicates that we can alter thought patterns, increase gratitude, serve others, exercise and eat well, savor the moment, engage in challenging and novel experiences, and smile more to feel happier. When we feel good, we are more likely to do good. The reverse is also true; doing good makes us feel better. These practical strategies for improving mood and quality of life have helped many of my clients, and I am thankful for research that provides a pathway to feeling and doing good.
At the same time, as a Christian and a psychologist, I struggle with the foundational focus on feeling good as motivation for our behavior. Do we pray because happy people pray? Do we feed the poor or care for the widow because it makes us feel good? Even in Christian circles, numerous books and studies address the ties between our faith and our happiness. Yet, I hope that my spiritual life is not about feeling good, but rather about responding to God's great love for us and for his creation.
People often come into my office expecting me to help them feel good. It is a privilege to walk with hurting men and women toward freedom from unnecessary suffering, loneliness, shame, fear, and isolation, but I long not to help people feel good, but to help them become good.
The Christian life is not about avoiding pain and maximizing pleasure. Rather, suffering is essential to our humanity. Instead of alleviating pain with a feel-good experience, we can grow in and through suffering. We can search for redemption among ashes. I am reminded of Dostoyevsky's words, "There is only one thing that I dread: not to be worthy of my sufferings." We don't merely want to be happy; we want our lives to matter. We want our pain to mean something.
The emphasis on happiness sometimes feels hollow because of its inherent temporal nature. As good as it feels to fall in love, get a new job, hold your newborn son, or meet a dear friend for coffee, those moments are simply that, moments. Life is not static, and those moments pass. Henri Nouwen wrote that life is filled with such moments in which sadness and joy kiss. Happiness feels good, but it is temporary. And you and I were made for eternity.
When a new client enters my office and asks me to help her feel better, I am all in for the journey. And yet I hope that journey takes us somewhere different than the hedonic treadmill. I hope it looks a little more like Paul's contentment in Philippians 4:12: "I know what it is to be in need, and I know what it is to have plenty. I have learned the secret of being content in any and every situation, whether well fed or hungry, whether living in plenty or in want."
That's the kind of happiness I long for in my own life and in the lives of those in my care – one that isn't dependent on our ability to go for a run or get 7.9 hours of sleep or have a challenging job. Just like you, I want to feel good. But I don't want to settle for that. I want to become good. Will you join me?
Dr. Kim Gaines Eckert is a psychologist, author of Things Your Mother Never Told You: A Woman's Guide to Sexuality (IVP Books, 2014) and Stronger Than You Think: Becoming Whole Without Having to be Perfect (IVP Books, 2007), and clinical director of the Lee University Play Therapy Center. Kim blogs at drkimeckert.com.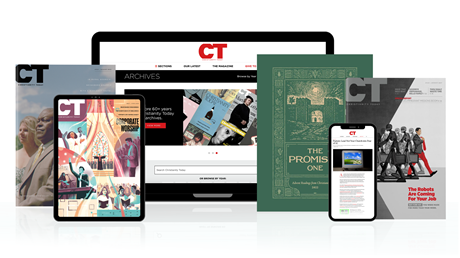 Annual & Monthly subscriptions available.
Print & Digital Issues of CT magazine
Complete access to every article on ChristianityToday.com
Unlimited access to 65+ years of CT's online archives
Member-only special issues
Subscribe
The Psychology of Happiness
The Psychology of Happiness