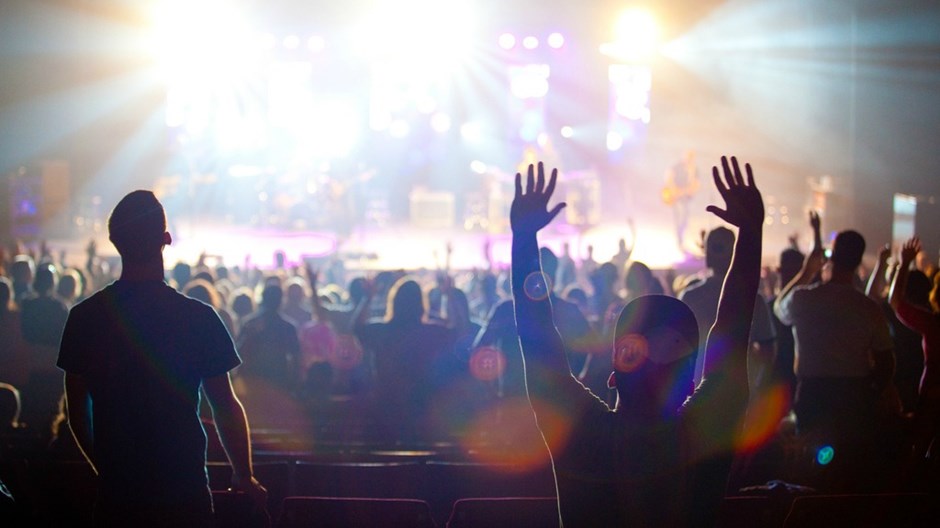 Image: susieq3c / Flickr
After we released our 33 Under 33 cover story earlier this summer, we invited readers to nominate millennial-aged Christian leaders in their communities.
Here's who you came up with:

Katie Davis
@katieinuganda | Uganda, East Africa
Author of Kisses From Katie and founder of Amazima Ministries, Katie Davis became a foster mom to 13 Ugandan girls when she was just 22. Her organization sponsors hundreds of children, supporting their families and allowing them to go to school. (Nominated by Ann Voskamp)

Jamie Grace Harper, 22
@jamiegraceh | Atlanta, Georgia
CCM singer Jamie Grace Harper was the youngest person to receive a Grammy nomination in 2012, the same year she took home a Dove Award for New Artist of the Year. Harper, who is open about her struggles with Tourette syndrome, released her second album, Ready to Fly, earlier this year. (Nominated by Ann Voskamp)

Collin Hansen, 33
@collinhansen | Birmingham, Alabama
Collin Hansen is the editorial director of The Gospel Coalition and a former associate editor at CT. He's the author of the 2008 book, Young, Restless, Reformed: A Journalist's Journey with the New Calvinists, and helped popularized the phrase "new Calvinism." (Nominated by Griffin Gulledge)

Russell Wilson, 25
@DangeRussWilson | Seattle
Seattle Seahawks quarterback Russell Wilson regularly shares his testimony, including in a video with his team called Making of a Champion, where he describes being saved at age 14 after Jesus spoke to him in a dream. "I realized that God gave me so many talents, and I wanted to give him all the glory." (Nominated by Alan Briggs)

Micah Bournes
@micahbournes | Long Beach, California
Micah Bournes is a poet who writes and performs spoken word poems inspired by his faith and African American culture. He has collaborated with Christian rapper Propaganda. In an interview with Bread for the World, Bournes described Jesus as a poet: "He used art to communicate truth . . . When Jesus is revealing himself, he could have just said, 'I am the second person in the Trinity; God in the flesh'. No, he said, 'I am the Good Shepherd. I am the Door. I am the Light'. These are metaphors. He was using poetic language to reveal who he was to us. I see that in Scripture. That influences me." (Nominated by Alayne Campbell)

Rachel Goble
@raegoble | Bay Area, California
Rachel Goble founded the Sold Project nonprofit, which works against the factors that place children in Thai villages at risk for exploitation and trafficking. She splits her time between Thailand and California and also works as a travel and portrait photographer. (Nominated by Westmont College)

Rachel Cruze, 26
@RachelCruze | Nashville
Following in the footsteps of her father, Dave Ramsey, Rachel Cruze is offering financial advice to her generation. Her budgeting tips, dished out in video clips, are straightforward and family-focused. "Contentment is a powerful thing," she said. "When you truly realize who you are in Christ, you can own stuff without being weighed down by it—and you can finally climb off the 'I'll be happy when …' treadmill." (Nominated by Rebecca Halton)

Jessica Cabral
@JessiiicaCabral | Los Angeles
Jessica Cabral sings in English, Spanish, and Portuguese, and is known for her rendition of Hillsong United's "Oceans." She is a student at Azusa Pacific University and worship leader at Pomona First Baptist. A Brazilian-American, Cabral travels to sing at churches and conferences in Central and South America. (Nominated by Hannah Welsh)

Tyler Huckabee
@tylerhuckabee | Nashville
Tyler Huckabee is the managing editor of Relevant, leading the publication through a period of unprecedented traffic growth. "I feel like the Internet has become a little too inundated with opinions. It's maddening and frightfully dull," he told Wired Writers Guild earlier this year. "These days, I'm more interested in stories that pull back on the veil on realities we all believe but try to ignore." (Nominated by Nick Lenzi)

Jonathan Walton, 28
@foreverfocused | New York City
Jonathan Walton directs the New York City Urban Project, through InterVarsity Christian Fellowship. A poet, author, and abolitionist, he works to rally college students around issues of justice in their neighborhoods and the global impact of their consumption. (Nominated by Glorianne Wright)

Haley Veturis
@HaleyVeturis | Orange County, California
Haley Veturis manages social media for Saddleback Church, led by Rick Warren. She's also one of the leaders for Social Ecclesia, a conference focused on equipping leaders to make better use of technology and social media. "Follow the ministry of Jesus. He went fishing where there were fish, and there are plenty of fish out there on social media," she advised during a video interview with Steve Fogg. "People who neglect to use social channels are really neglecting to use their influence and impact on a community." (Nominated by Nate Smoyer)
Andrew Laffoon, 31
@landrew | Silicon Valley
The co-founder of custom photobook company Mixbook, Andrew Laffoon was named one of Forbes' most promising CEOs under 35. As a Christian entrepreneur, Laffon said faith sets a bar for how you conduct business and puts you in a position to be a servant leader. Before his business success, he was the president of a Christian campus organization at UC–Berkeley. (Nominated by Robby Valderrama)

Nigel Paul
@nigelpaul_com | Toronto
Nigel Paul founded MoveIn, a movement to inspire missional Christians to live amongst the urban poor. He began MoveIn in Toronto in five years ago, and since then, the movement has expanded to include some 35 teams living in 13 cities in 3 countries. (Nominated by Michael Bell)

Paul Sohn
@paulsohn | Portland
Paul Sohn blogs at Salt & Light about leadership, personal development, and the Christian life. His focus is intentionality, or as he puts it, "living every moment with kingdom impact, where you steward your time, talent, and treasure as a response to God's calling in life." (Nominated by Min Sohn)

Eric Samuel Timm
@ericsamueltimm | Minneapolis
A speaker at Christian conferences and youth events, Eric Samuel Timm takes the stage with humor, art, and inspirational messages. Through his motivational speeches and visual artwork, he addresses issues such as bullying, self-harm, and suicide. (Nominated by Jan Hirschy)

Kate Schmidgall
@btrswtcreative | Washington
Named the DC Chamber of Commerce's Young Entrepreneur of the Year, designer and developer Kate Schmidgall runs Bittersweet Creative, creating branding for small business and nonprofit clients. Her Bittersweet Zine features the work of nonprofit organizations to address local issues such as special needs families, domestic violence, and housing. (Nominated by Heather H. Gonzales)

Jonny Nelson
@jonnydnelson | Bloomington, Minnesota
Johnny Nelson leads a ministry reaching out to the action sports community. "In skateboarding, surfing, snowboarding, and wakeboarding, there's no coaches, there's no team, there's nobody pouring into these kids. That's what JSAW hopes to fulfill," he said. JSAW organizes Bible studies with participants and has launched skate parks worldwide, including countries such as Guatamala and Dubai. (Nominated by David L. Jones)

Chris Horst
@chrishorst | Denver
Currently the vice president of development for Christian microfinance nonprofit HOPE International, Chris Horst believes in the power of entrepreneurship to bring about human flourishing, to combat physical and spiritual poverty. Horst is the co-author of Mission Drift:The Unspoken Crisis Facing Leaders, Charities, and Churches, and he reported from Denver to share the stories of Christians working for the common good in his city as a part of CT's This Is Our City project. (Nominated by Chris Chancey)

Chelsen Vicari, 26
@ChelsenVicari | Washington
Director of evangelical action for the Institute of Religion and Democracy, Chelsen Vicari focuses on women's issues from a complementarian, evangelical perspective. She recently wrote about the trending #WomenAgainstFeminism hashtag, saying, "My liberation is not found in politics or Planned Parenthood. True liberation is found in Jesus Christ alone. This notion may be anti-feminist, but it is most certainly pro-woman." (Nominated by Jeff Walton)

Ernesto Mejia
@mejianeto | Guatamala
Through Libres En Christo, Ernesto Mejia works to minister to people struggling with sex addiction through online resources, prayer guides, and mentorship. As a biblical counselor, Mejia emphasizes on how sex addiction, pornography, and other forms of sexual immorality affect our spiritual lives and relationships. (Nominated by Daniel Martinez)

Josh Chatraw
@joshchatraw | Dublin, Georgia
A pastor and professor, Josh Chatraw is the co-author of the book Truth Matters: Confident Faith in a Confusing World, written to address the concerns of today's young adults. (Nominated by the Liberty University School of Religion)

Jane Morris
@JaneMosbacher
After working in foreign policy and humanitarian aid through the State Department and the McCain Institute, Jane Morris founded a business sourcing goods crafted by the survivors of abuse, conflict, and disease. Her company, To the Market, networks with sellers and nonprofits alike. She blogs for the Huffington Post's Impact channel. (Nominated by Steven Wong)

Jason Ballard
@JasonABallard | Langley, British Columbia
Jason Ballard works to reach students for Christ through Alpha Canada, an organization providing courses and resources to teach the basics of the Christian faith. Ballard recently co-hosted a series of 12 discussion videos for Alpha Youth that were viewed by 20,000 teens across the country. (Nominated by Alayne Campbell)
Justin Zoradi
@justinzoradi| Portland
The founder of These Numbers Have Faces, Justin Zoradi invests in student leaders in Africa in hopes of improving their communities and empowering their nations. "I was sick of what I was reading in the news about Africa. They weren't bar graphs, pie charts, or data sets. They were people, they were my friends," Zoradi said. (Nominated by Westmont College)

Mali Music, 26
@malimusic
Born Kortney Jamal Pollard, the R&B singer known as Mali Music released Mali Is…, his first full-length album with mainstream label RCA, in June. TheNew York Timesreview called it "in essence a nonreligious gospel album, with all the same themes of inspiration and faith." No matter the label or genre, Mali Music insists, "I Make music to give the Believer a voice, the individuals of Faith solace, & to give messages of Hope in the darkest seasons of our time." (Nominated by Kenya Foster)

Matthew Loftus
@matthew_loftus | Baltimore
Matthew Loftus is a primary care physician who upholds the individualized care of a family doctor in today's changing, and increasingly impersonal, medical landscape. He focuses on inner-city healthcare, mental health, unreached people overseas, and racial reconciliation. Working in Baltimore, at the hospital where he was born, Loftus writes that, "I am inspired by meditating on the fact that 'The Word became flesh and dwelt among us.' Jesus became flesh and moved into the neighborhood… His righteous life was not just an example for us of how incarnation leads to transformation—it was righteousness lived on our behalf that we inhabit as we trust in him for the forgiveness of our sins." (Nominated by Peter Gaultney)

Alison Howard, 25
@alisonhoward1 | New Jersey
A Liberty University alumna and the communications director for Concerned Women for America, Alison Howard speaks out in the media about life, family values, and religious freedom. She was recently named to the 30 Under 30 list compiled by young conservative site Red Alert Politics. (Nominated by Rebecca Halton)

Sarah Breuel, 31
Rome
The chairwoman of Lausanne's upcoming Younger Leaders Gathering in 2016, Sarah Breuel is a missionary and church planter with her husband in Rome. A Brazilian native and business school grad, she shared her testimony at last year's Urbana Missions conference. (Nominated by René Breuel)
Dianna Bautista
Corona, California
Through her micro-economics organization Support the Trade, Dianna Bautista and her partners train victims of the sex trade and prostitution how to cut and style hair, giving them skills for employment and a craft they can be proud of. (Nominated by Jarrod Mantoya)
For the initial list of 33 leaders featured in CT's July/August cover story, click here.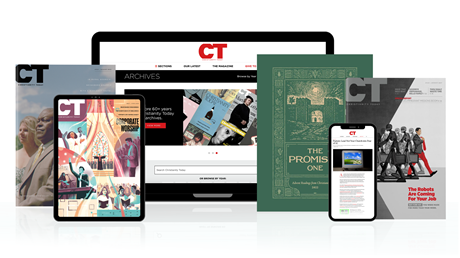 Subscribe to Christianity Today and get access to this article plus 65+ years of archives.
Home delivery of CT magazine
Complete access to articles on ChristianityToday.com
Over 120 years of magazine archives plus full access to all of CT's online archives
Subscribe Now
33 Under 33, Continued
33 Under 33, Continued