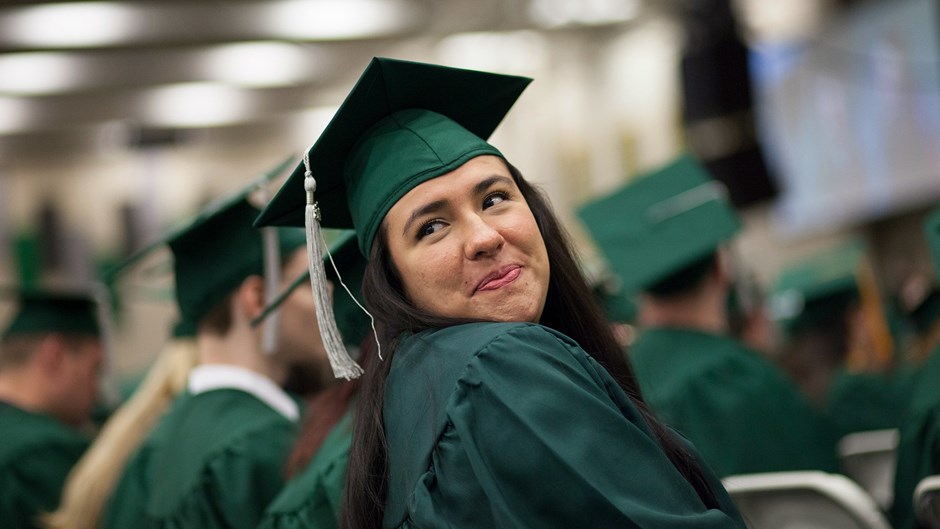 Image: COD Newsroom / Flickr
Educational gains among Latino youth pose an opportunity or a threat to the growing number of Latino Pentecostal churches in the U.S.
Latinos are graduating from high school and enrolling in college at record-high rates. At the same time, Latino Pentecostalism is on the rise. According to a Pew Research report released this year, two thirds of Hispanic Protestants self-identify as Pentecostal.
So when it comes to Latino evangelical churches and education, Pentecostals stand to benefit the most from improvements in the educational success of its Latino youth congregants—that is, if they can keep them.
Toxic rhetoric against higher education attainment preached from the pulpit and reinforced by members in Pentecostal churches can discourage aspiring young Latinos, especially young Latinas, from pursuing higher education altogether or from remaining in the churches that helped rear them.
As a Latina growing up in a large Latino Pentecostal church, I experienced firsthand a pushback on my educational attainment. Many leaders and members couldn't understand why I stepped back from church leadership positions during my undergraduate years to focus on my "secular studies." Fellow members seemed more concerned with praying for my future husband than for exams I had coming up.
In fact, not long after I announced I was leaving my home church to pursue a master's degree, a well-intentioned but misinformed hermano approached me to say, "Estoy orando para que te realices...que Dios te de un esposo." Loosely translated: I am praying for you to become self-actualized…through marriage.
Although I appreciated his well-meaning prayers for a future spouse, I would have also appreciated support for my studies. After all, that is what I felt the Lord had called me to do: pursue a degree to better serve the church and the world through the sharpening of my gifts in research and educational program development for Latinos.
Time and time again, updates on my studies ended with updates on my personal life and the inevitable question of when I would get married. Although I value marriage and see it as a potential part of my life, it is not the core of my identity as a daughter of God. As I reflect back on my experience, I think about the growing number of Latinas in Pentecostal churches graduating from high school and pursuing a college education. Are they receiving the same type of pushback from their church family? With fixed gender expectations often placed on Latinas as submissive underachievers and caretakers, do they feel less worthy of pursuing a degree versus pursuing marriage?
Despite the cultural challenges I faced in my church while earning a college degree, the upward educational trends among Hispanics gives me hope for a potential paradigm shift.
The increasing number of college-going Latinas in our churches means Latino Pentecostals will be forced to confront issues of traditional life expectations, theology, and practicality.
Latino churches must come to terms with the fact that going to college means Latinas may choose to forgo or delay fulfilling traditional societal expectations of marriage. Moreover, Latinas' self-actualization rests not on fulfilling these cultural expectations, but on obediently following the will of God to fulfill his purposes in their lives—either married or single.
Latino Pentecostals can finally start reconciling a theological apprehension towards higher education, especially secular higher education, with what is financially feasible for struggling Latino families. In today's economy, more job opportunities—especially those offering opportunities for security and upward mobility—require a college degree. To ensure Latina achievement, Pentecostals must lay to rest anti-intellectual sentiments and fear of secular higher education, given that "secular" public education is an economical route to a college degree for the two-thirds of Latinas that come from low-income families.
The Pentecostal church where I grew up is made up largely of an immigrant population with limited educational attainment levels. Like other Latino parents, Latino Pentecostal parents have high educational aspirations for their children, but many lack the necessary knowledge of the U.S. educational system to help their children achieve these aspirations.
As more Latinas pursue higher education, these women can serve as resources and role models for parents and youth. During my undergraduate career, several parents and youth approached me to ask about the college application process and financial aid. Sharing from my experience allowed me to empower other church members and gave me an even stronger sense of purpose knowing that I was making an impact in my church.
Latino churches can serve as a much-needed network of support for Latinas' pursuing a college degree, especially since more than 50 percent of Hispanic youth start college close to home.
Although I experienced initial resistance and felt misunderstood in my educational pursuits, my story of redemption comes in the unwavering support I received during the writing of my master's thesis. Once my church community understood the importance of my educational pursuit and its relevance to the Kingdom, they rallied around me in fervent prayer and encouragement. I honestly believe that without their support I would not have finished strong.
While Latinas are making significant strides in education, even outpacing Latino men in college enrollment, there is still more work to be done in the area of college completion. As a growing segment of the U.S. religious landscape, Latino Pentecostal churches have a unique opportunity to encourage their Latina youth congregants on the road towards degree attainment. Beyond cultural expectations or theological debates, I believe Latino Pentecostals genuinely desire to see young women in their church succeed, faithfully using their God-given gifts both in and outside of the church walls (1 Pet. 4:10). By unlocking their God-given potential through education, Latino churches, communities and the nation stand to reap the benefits.
Esmeralda Sánchez is the education specialist for the National Hispanic Christian Leadership Conference (NHCLC) and the research associate for the Center for Child and Community Development at Southern Methodist University (SMU).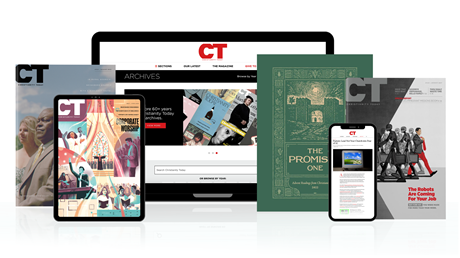 Annual & Monthly subscriptions available.
Print & Digital Issues of CT magazine
Complete access to every article on ChristianityToday.com
Unlimited access to 65+ years of CT's online archives
Member-only special issues
Subscribe
Latina, Pentecostal, and College-Bound
Latina, Pentecostal, and College-Bound