true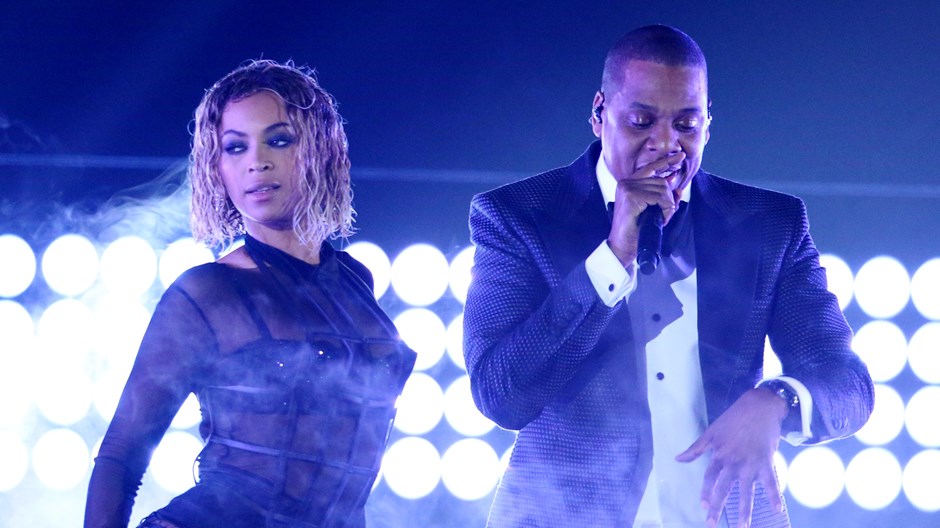 Image: Photo by Matt Sayles / Invision / AP
At Sunday night's Grammy Awards, Beyoncé and Jay-Z performed a memorable rendition of her new single. "Drunk in Love" is risqué (to say the least), but it highlighted a sexual relationship often ignored by secular artists: sex in the context of marriage.
Since that night, a debate has ensued over a central question: Was their performance good for marriage?
On the opposing side are those who felt the performance perpetuated female objectification. Christian blogger Nicole Unice noted that after Jay-Z joined Beyoncé on stage, she merely functioned as his "ornament" rather than an equal, human partner. At the New York Post, Naomi Schaefer Riley compared Beyoncé's dancing to the likes of Miley Cyrus. Schaefer Riley was also appalled at Jay-Z's seeming delight in his wife's self-objectification.
On the other side of the debate are those who believed the performance was a boon for traditional marriage. Over at Think Progress, Alyssa Rosenberg explains,
Beyoncé Knowles-Carter and Jay-Z got on the Grammy stage last night and did what conservatives have been dying for someone to do for ages: they made marriage look fun, and sexy, and a source of mutual professional fulfillment.
Echoing some of these sentiments was fellow Her.meneutics writer Laura Turner, who made the astute comparison between the Grammy performance and the erotic biblical book, Song of Songs. She expounded on this notion further in a follow-up article, arguing that Beyoncé and Jay-Z show us how sexy Christian marriage can be.
In many ways, the comparison between the Carters' performance and the Song of Songs is apt. Both celebrate the physicality, sensuality, and sexuality of marriage. Both affirm that married people can have vibrant sexual lives, refuting the tired myth that marriage is the land where libidos go to die. It's a message that Christians have been trying to communicate a lot in recent years.
But the comparison between "Drunk In Love" and the Song of Songs is helpful for a second reason: contrast. When we place the two side by side, we can discern important differences between marital sex as portrayed by the Carters and by the Bible.
The Song of Songs is also known as the Song of Solomon, though many scholars doubt that Solomon was its actual author. The Hebrew in verse 1:1 can easily be translated "in honor of Solomon" or "dedicated to Solomon."
Though there is no way to know for sure, some scholars suspect the Song of Songs was actually written by a woman. It is the only book of the Bible in which the woman's voice is dominant. The bride's words comprise a little more than half of the book, whereas the man is given only 39 percent. In this regard, the Song is similar to "Drunk in Love," in which Beyoncé is the dominant voice.
However, there are two important aspects of the Song that diverge from both "Drunk in Love," as well as some evangelical approaches to affirming marital intimacy:
It Promotes Intimacy
Although the Song is often remembered for its explicit language, a closer examination reveals that it's not explicit at all. Sure, the word breast appears a time or two, but most of the language is rather veiled. Pastor and Bible scholar John MacArthur believes that the Song is intentionally vague. Although it likely depicts a marriage relationship in which sexual intercourse is a part, there is no way to pinpoint a moment of consummation, or any specific sexual act. The language simply isn't that clear.
MacArthur concludes that to preach through the Song as though it is a sex manual (as he has accused pastor Mark Driscoll of doing) violates the Song's very design. The Song is about intimacy between a man and a woman, and it is written in a manner that guards their intimacy. We are not privy to all the salacious details, nor should we be.
In support of MacArthur's objections is the genre of the Song. It is a poem, not a history recorded in prose, and certainly not a coded message. It is not to be read as a "one-to-one relationship," as MacArthur explains. To read the poem as a manual is to miss the point and mangle the Song's purpose.
So yes, the Song is erotic, but not explicit.
It Promotes a Broad Standard of Beauty
One of the most curious things about the Song of Songs is that we don't know what the woman looked like. The chapters abound with praise of the woman's beauty, but little of it informs us about her actual physical features. We know she had dark skin (1:5), but we know very little else. Her beloved compares her eyes to doves (1:15), her teeth to a flock of sheep (4:2), and her breasts to two fawns (4:5). In other words, much is left to the reader's imagination.
Old Testament scholar Tremper Longman III sees purpose behind the ambiguity. In his commentary on the Song he writes, "The woman is not a particular woman but stands for all women…[the Song] invites later readers to place themselves in the position of the woman and the man."
For all its physical description, the Song does not celebrate a precise kind of female beauty. Unlike Beyoncé's performance, which plays into a narrow vision of female attractiveness and sexuality—little clothing, thinness, and accentuated curves—the Song is delightfully obscure. Her beloved honors her beauty in a way that affirms her particularity without enforcing a universal, and limited, standard of beauty.
A comparison between the Song of Songs and the Carters' Grammy performance reminds us why this book, which never mentions God in all its verses, is a part of the Bible. The Song upholds true marital intimacy, and it celebrates an inclusive vision of feminine beauty.
In our culture and in our world, those two messages matter. Marriage does not, by definition, make sex sacred. And marital sex is not, by its very nature, intimate. Even in marriage, we can devalue sex and dehumanize one another. The Song of Songs is a great help in guiding us toward the better way.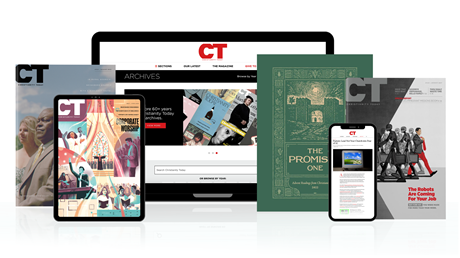 Subscribe to Christianity Today and get access to this article plus 65+ years of archives.
Home delivery of CT magazine
Complete access to articles on ChristianityToday.com
Over 120 years of magazine archives plus full access to all of CT's online archives
Subscribe Now
Beyoncé Vs. the Bible
Beyoncé Vs. the Bible