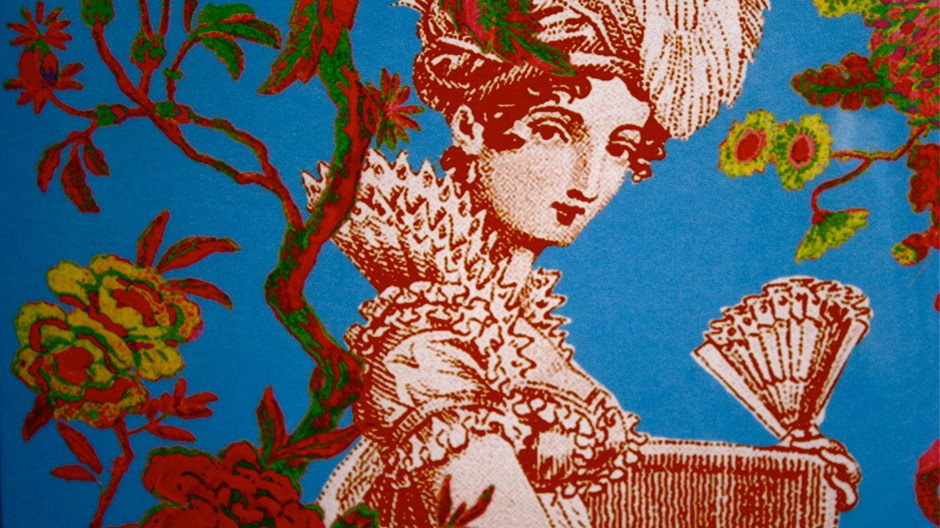 Image: funky_abstract / Flickr
You don't have to spend much time around the evangelical blogosphere to know that something's afoot. Whether you frequent "mommy" blogs or theology blogs, whether you are progressive or conservative, you won't get very far before you hear a common theme. Women of this generation are restless to embrace the fight for justice and find our place in the Kingdom. Books like Sarah Bessey's Jesus Feministand Trillia Newbell's United along with movements like the recent IF: Gathering, inspire us to take on the world. We are ready to stand for the rights of the poor, marginalized, and defenseless.
But even as we do, we need to take a moment to listen. We need to hear the stories of our mothers and grandmothers who fought these same battles—sometimes hundreds of years before us. We need to know our history.
I grew up in a family that understood the power of stories. I can remember lying in my grandmother's bed, snuggled against her under the crocheted afghan, listening as she told me about the time she overturned the butter churn as a girl and spilled the family's cream for the week. She had grown up in Appalachia, the middle of ten children, and churns and chores were an essential part of who she was. I also remember the stories of my maternal grandmother—how her widowed mother raised her and her four siblings in a paper mill town in New Jersey, how she left home at sixteen, traveling over 700 miles to become the first in her family to attend college.
But our home was also filled with another kind of story; our home was filled with history. Hardly a day passed when my mother didn't teach us some new (and often obscure) fact about the past and why it was relevant to today.
When we drove past the dilapidated towns and ethnic churches in our former coal mining community, she taught us about America's complicated history of poverty and immigration. She, not Nicholas Kristof and Sheryl WuDunn, first inspired me to fight for the rights of women and children with stories of 19th-century missionaries Mary Slessor and Amy Carmichael. And it was when my mother was reading George Elliot's 1859 novel, Adam Bede, (and giving us a play-by-play commentary) that I got my first lessons in women, calling, and the church. Turns out the evangelical gender debate pre-dates the 1960s.
For many, history can seem less personal, less accessible, and somehow less relevant than the family stories we pass through generations. But when my mother told us about history, it became the story of our lives. It became how we made sense of ourselves and explained why the world was the way it was, why we were the way we were.
If history can be understood as "The Story," learning about the women who have come before us will help us understand where we belong in it. We'll learn which act and scene we've walked into; and with these prompts and cues, we'll be better able to play our own parts well.
Over the course of the next several weeks, Her.meneutics will run a brief series for Women's History Month that highlights "women of character, courage, and commitment." Each post will focus on a specific woman and draw connection to our own time. These may not be women you've ever heard of, but they are women who, in their own way and in their own time and place, changed history. And if we let them, their stories might change us today.
What if you learned that in the midst of the Reformation, God used a woman to translated theological texts and write the first sonnet sequence in the English language? How would hearing the story of a noblewoman who helped abolish slavery in the British Empire inspire you to keep fighting to end it today? And what might happen if you discovered that a homemaker in Canada successfully lobbied for the rights of immigrants and workers on the basis of imago dei?
C. S. Lewis once said that "we read to know that we are not alone." In many ways, we tell the stories of history for the same reason. By learning the stories of the women who have come before us—during Women's History Month or at any time of year—we learn we are not alone. We gain context for what we are currently experiencing and, perhaps, discover that our challenges are not so unique.
Most of all, we gain hope—the hope that the God who used our mothers and grandmothers to change the world yesterday might just be able to use us to do the same thing today.
Hannah Anderson is a freelance writer, blogger, and author of the upcoming book, Made for More: An Invitation to Live Imago Dei(Moody, April 2014). She lives with her husband and three children in the Blue Ridge Mountains of Virginia. You can connect with her at her blog sometimesalight.com on Twitter @sometimesalight.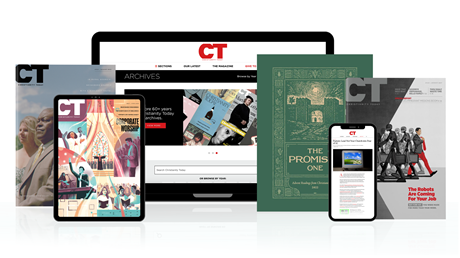 Annual & Monthly subscriptions available.
Print & Digital Issues of CT magazine
Complete access to every article on ChristianityToday.com
Unlimited access to 65+ years of CT's online archives
Member-only special issues
Subscribe
Christian Women Need to Know Their History
Christian Women Need to Know Their History