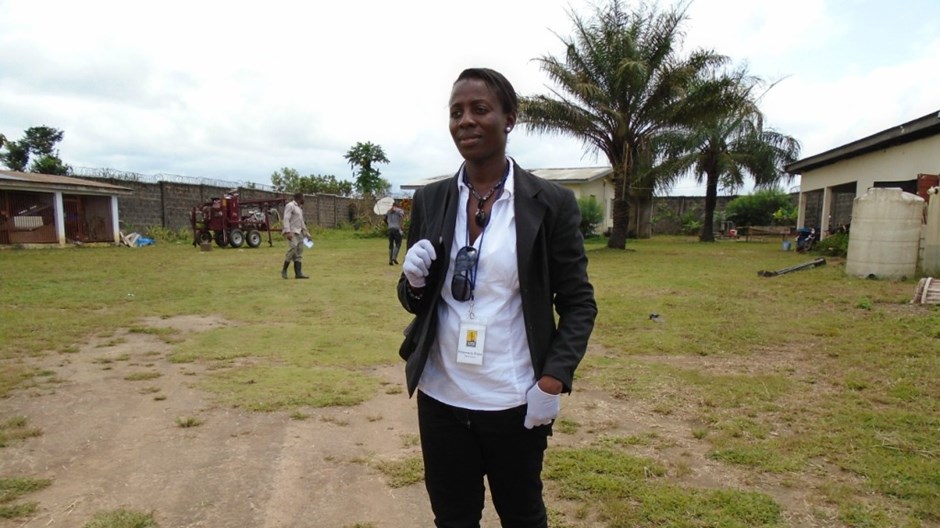 Image: Living Water International
As the Ebola outbreak continues to spread across West Africa, experts do not know how long it will be before they'll be able to contain the deadly virus, nor how many more lives it will take. But they do know that clean water remains a crucial factor in slowing the outbreak and bringing about an effective medical response.
As of the end of September, 6,600 cases of Ebola were reported in West Africa, and the disease has a nearly 70 percent fatality rate. Plus, Centers for Disease Control considers the actual number of cases to be as many as three times that much, due to underreporting. Without additional interventions, they estimate that as many as 1.4 million people will fall victim to the virus by the end of the year. Clean water and hygiene training are essential to containing this outbreak.
President Ernest B. Koroma—the leader of Sierra Leone, where the disease has killed more than 600 people—launched an appeal last week directed at non-governmental organizations, especially those providing clean water, to put "all hands on deck" in the eradication of Ebola. Sierra Leone, Guinea, and Liberia are the three West African nations most affected by the recent outbreak.
If they do not have access to clean water, the medical response to the outbreak is slower and riskier; clean water is required to properly treat patients exposed to the virus and effectively decontaminate health workers and the treatment centers.
Without Clean Water
Keeping health centers sterile requires access to clean water. In Sierra Leone and other parts of West Africa, inadequate water systems hamper the fight against Ebola, particularly at the very places where they treat those infected by the disease.The virus keeps spreading because too many of these centers do not have clean water to mix the chemical solutions needed to disinfect and decontaminate (and many also lack basic supplies).
Without proper sanitation, people who come in contact with an infected person or a dead body infected with the virus assume a greater risk of contracting the disease and becoming infected themselves. According to the World Health Organization, more than 200 people who have died from the outbreak were healthcare workers themselves.
Clean water is needed for basic personal hygiene; for the sanitation of medical supplies and facilities; for preventing contamination from victims and corpses; and for the Ebola survivors healing from infection. It is paramount at every step of the way: prevention, treatment, and recovery.
The Work We Do
For the past couple decades, Christians have rallied around clean water as a missions opportunity across the globe, and now the clean water organizations working in West Africa are able to direct their efforts towards areas most affected by the Ebola outbreak.
Living Water International in Sierra Leone is continuing its mission to provide water, for life, in Jesus' name. In cooperation with government entities and other NGOs, our current approach is now directed toward reducing the spread of Ebola.
Through these partnerships on a local level, we are helping families and communities adopt practices that will help prevent the transmission of this dreaded disease, and supporting those who have been impacted by the crisis.
By sharing accurate information, training community health workers, and distributing hygiene kits and clean water, clean water organizations can help reduce the number of new Ebola cases.
At Living Water, we are also working through networks of churches and pastors. Since public gatherings are prohibited to prevent the spread of the outbreak, we are supporting pastors who are sharing Ebola awareness messages and stories of Christian hope over the radio. These programs also give updates on the community-based response to eradicate the virus.
Protecting Ourselves
As partners in this fight, our first duty is to protect ourselves. To be frank: If we do not stay uninfected and alive, we cannot help others. All staff members are advised on strictly adhering to all precautionary measures and compliance with Ministry of Health and World Health Organization Ebola checks. We avoid body contacts ("ABC"), stay away from Ebola corpses, maintain personal hygiene, and keep a distance from Ebola hot spots.
To further ensure worker safety, the first day in office after establishing our Ebola response strategy was used to put together self-protection measures, agreed upon by all. Now all field staff observe a daily checklist before venturing into the community.
Standing with My Country
My motto has always been to "serve God and serve humanity." There is no better time to stand with my country than now. Through Living Water, I've seen the women widowed and children orphaned by the outbreak. I've heard from people unable to afford food as prices rise in the midst of government lockdowns, surviving on rainwater alone.
As Jesus showed us, ministry is relational and asks standing with our neighbors and loved ones during challenging times. I can't abandon my people. For my nation, Sierra Leone, I must serve as a change agent, just as Christ was, with love and compassion for the people. My desire is to see others live on in health and strength so that they can have the opportunity to hear and share the gospel of our Lord Jesus Christ.
Rosemarie Y. Blake is an operations director for Living Water International in Sierra Leone. For updates about Living Water's progress and continuing response work to the Ebola outbreak and ways to help – through prayer, advocacy, or financial support, visit www.water.cc/Ebola.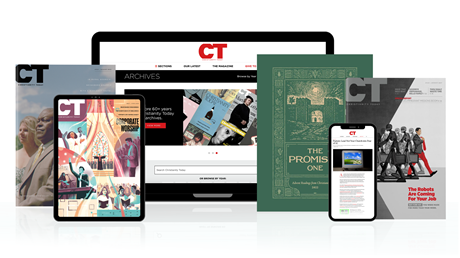 Subscribe to Christianity Today and get access to this article plus 65+ years of archives.
Home delivery of CT magazine
Complete access to articles on ChristianityToday.com
Over 120 years of magazine archives plus full access to all of CT's online archives
Subscribe Now
Ebola and the Clean Water Crisis
Ebola and the Clean Water Crisis