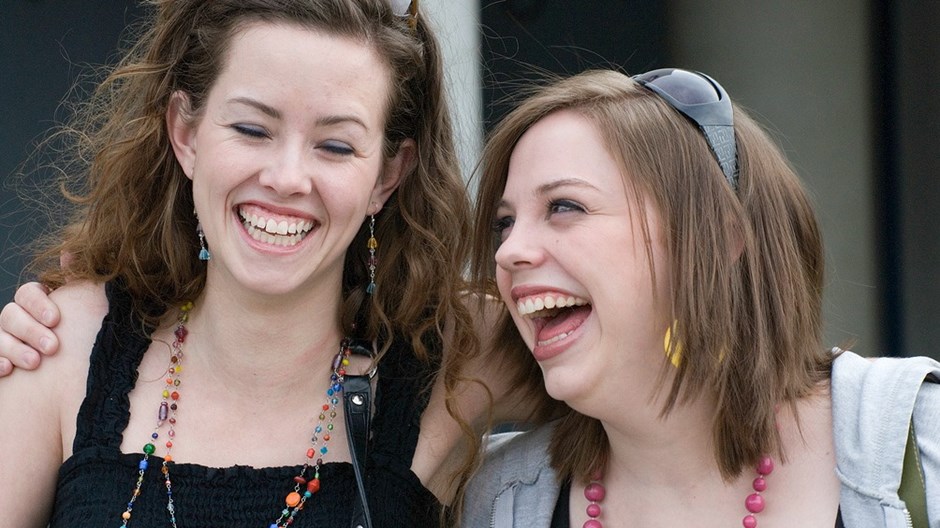 Image: Don LaVange / Flickr
I was a high school freshman when I had my first panic attack. Heart palpitating and lightheaded from heavy breathing, I laid down and tried to take deep breaths, but my lungs didn't want to cooperate.
What was happening? Was I having a heart attack? My heart kept pounding and my head kept spinning, and I wondered what they'd say the next day at school if I died. I could see the memorial page in the yearbook. Why couldn't I take a decent school picture? I'd forever be remembered as the girl with a spiral perm and uncooperative '90s bangs. This fact only worsened my condition.
My dad comforted me by telling me my "irrational fear" would go away, and it did—for a little while. But then it came back and stayed, 20 years of constant panic.
Some days here and there, I'll find mild relief, but I'm almost certain it's here to stay. Most of the time, I'm functional and happy, and my anxiety lays dormant in the chemicals and synapses in my mind, hushed by medication that knows when it starts getting too loud.
Even on the quiet days, my anxiety can put a wall up around me, whispering (or shouting) how it's not safe to go outside, how I'm better off alone. But I know God desires more for me. He wants me to have community, real friends. People I can lean on and people who can lean on me.
No matter who you are, cultivating friendships is a difficult process. As our developed societies have become more independent, we've felt the effects of disconnectedness on such a deep level, we're afraid to admit it at times. Even though we have screens and pixels to connect us to anyone, anywhere, any time, we've never felt more lonely or unhappy in any decade in modern history. We're surrounded by people everywhere we go—both physically and virtually—yet the need to feel that we belong somewhere is undeniably palpable.
As if the symptoms of an anxiety disorder aren't damaging enough, coping with any mental illness (to name just a handful: depression, bipolar, ADD, and obsessive-compulsive disorders) can add to the challenge of finding community. Real community. Friends you can be vulnerable with. People you let into those places in your life that seem unbearable.
The National Institute of Mental Health tells us 18.6 percent of American adults have a diagnosable mental illness. That's almost one fifth of our population. Although we may feel alone, we're not. And we're not a burden to each other, either.
Over the years, I've experienced various seasons in my approach to finding community in the midst of mental illness:
There's the "I'm fine, everyone!" season. This season is the one where you shove every fear and idea of brokenness you have deep inside you. You numb out any uncomfortable feeling using whatever means necessary. You plaster on a smile when people ask how you are. "I am fine," you say. You know you're not being honest or open. When nobody's looking, you allow yourself the freedom to be not okay. As time goes by you realize living two lives is exhausting.
Next, there's the "I'm by myself and I like it!" phase. For me, this phase usually follows a period of "I'm fine, everyone!" You are exhausted from pretending you're fine, and you tell yourself you're better off alone. You cancel activities with friends, you skip out on work, and you duck in and out of church before anyone can talk to you. Sometimes we need our alone time, but this phase is about isolation. Isolation eventually leads to despair.
Finally, you reach the "I'm broken and I need help" chapter. Although it sounds like this new chapter is emerging from a place of defeat, it's actually the birth of acceptance, healing, and freedom. When you can share your struggle with another person, safely and vulnerably, the burden is lifted off you and somebody else is there to help you carry it (see James 5:16, Gal. 6:2-3). It is not an easy place to be. Much courage is needed to realize this and to act on it.
Having genuine community takes intentionality. I used to believe the only relationships worth keeping were the ones that flourished organically, without much effort. That couldn't be further from the truth. While some relationships will grow naturally, most have to be nurtured from the beginning. When you're wrestling with mental illness, it feels like you don't have the strength to reach out. Let others know. Pray, asking God to meet your need for strength and for people.
If you're a friend or family member of someone struggling with mental illness, it can be difficult to understand what to do. Although each unique situation calls for discernment and prayerful guidance (even sometimes, outside counsel), my friend Lon, an emotional health researcher whose wife and daughters suffer from depression, offers this helpful advice from 1 Corinthians 13.
Community gives us a place to be vulnerable, even about our mental health issues. We liken being vulnerable with being honest, but it also means being open to being wounded, defenseless. Too often we assume we must wait until we feel safe to be vulnerable with other people. They must earn our trust and show us they will not take our wounds and cause them to bleed more. We misconstrue the wisdom of guarding our hearts, our life's wellspring, as a command for us to form a fortress around it. Piece by piece, we can let the bricks of our walls down and allow others into the most sheltered, secret parts of our lives. And we can let them in consistently.
When you're intentional and vulnerable in community, the only way growth happens is through surrender and consistency–by committing to one another. Our relationships are more nomadic and sporadic than ever. We tend to see relationship as something that has to be convenient for us in order for it to work. Instead, relationships should actually require us to step beyond convenience into being uncomfortable. If we aren't feeling growing pains as we move into more committed relationships, that's an indicator those relationships aren't becoming stronger. Commitment causes discomfort, and it also causes growth.
Mental illnesses can steal our energy and motivation. But sincere, God-given, life-giving friendships can help us through the times when we struggle the most. Where we are weak, he is strong. Anxiety is my weakness that can either break relationships and isolate my spirit or it can boast Christ's strength and join me with other believers.
In the midst of our struggles, he is with us. He knows every malfunctioning neurotransmitter in our brains. And his desire for us to have relationships – to be united one to another, to carry each other's burdens – doesn't change.
Anne Marie Miller is the author of four books and speaks at colleges, conventions, and churches on the topics of social justice, sexuality, health, addiction, and biblical themes of grace and restoration. She also writes for various publications, studied family sociology, and is currently pursuing her DMS at Rockbridge Seminary while studying clinical psychology at Texas Tech University. She lives with her husband Tim, a youth pastor, in Lubbock, Texas.
Her newest book, Lean on Me: Finding Intentional, Vulnerable and Consistent Community is available now.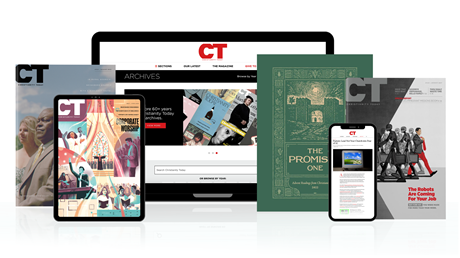 Subscribe to Christianity Today and get access to this article plus 65+ years of archives.
Home delivery of CT magazine
Complete access to articles on ChristianityToday.com
Over 120 years of magazine archives plus full access to all of CT's online archives
Subscribe Now
Managing Anxiety and Making Friends
Managing Anxiety and Making Friends