true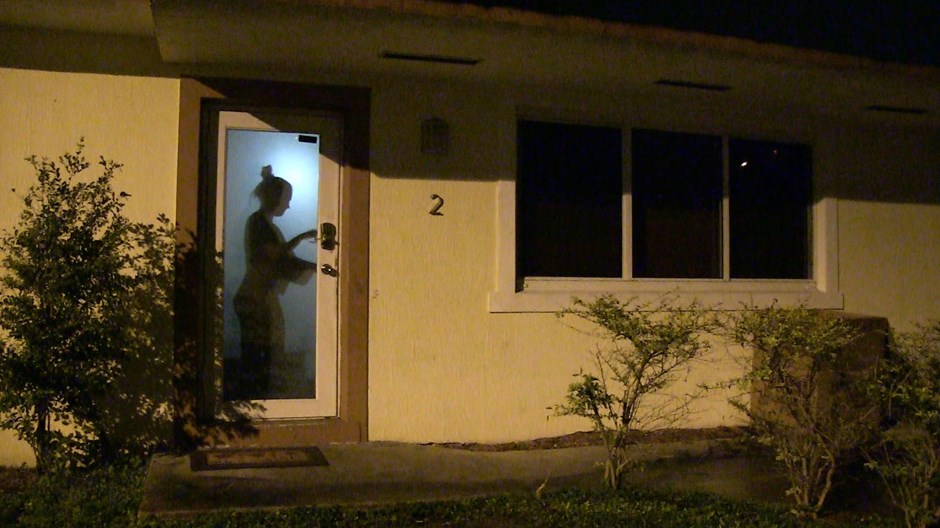 Image: Netflix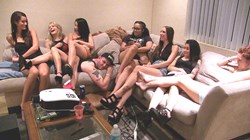 Image: Netflix
For a week or so after I saw Hot Girls Wanted, this year's breakout Sundance documentary (executive produced by Rashida Jones), I found myself in a spiritual malaise. My Facebook feed is constantly filled with links to the daily outrages—political, social, and religious—that preoccupy my friends, so it's not as if I need a ninety minute expose on Internet pornography to make me feel like the world around me is a darker, uglier place than the one I grew up in.
In such a spiritually toxic environment, it's tempting to pronounce the world we live in not just broken, but irredeemable. It's almost as though blind rage is the only emotion left strong enough to coexist with despair, or survive in its presence.
Finally, a few days into my funk, one of my housemates recited Psalm 86:5 as our verse before our evening meal: "For thou, Lord, art good, and ready to forgive; and plenteous in mercy unto all them that call upon thee." Where there is life, there is still hope. Let's not forget that, lest we all go mad.
Hot Girls Wanted chronicles four young women—this is a documentary, so they're real young women, not figments of someone's imagination—as they seek fame and fortune as porn models, showing their rapid progression from posing for photos in lingerie to participating in hard-core humiliation and bondage videos. We get very little background on the young women, and none of the participants dwell on religion or morality at all.
But lest we think this is just a trap that snares people who haven't been raised with Christian values, it's worth noting that when one of the young women is first seen, she is updating her Facebook page. It has a banner that says, "My love story is written by God." When she tries to explain why she wants to fly halfway across the country to do porn, she says, "You've got to be selfish once in your life."
One of her fellow models is more blunt: "Do I want be in my parents' shoes when I'm their age? No."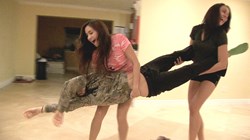 Image: Netflix
The most depressing thing about Hot Girls Wanted is that it shows the entry of its four subjects into the world of pornography not as a slow, painful descent but as a giddy, head-first dive. The film postulates that porn has been destigmatized, at least for the under-twenty crowd, who are a lot more savvy about what the world is selling them than they are about the laws of supply and demand.
That might be so, but if it is, it's because the versions we catch glimpses of in the mainstream have been cherry-picked, like photos from a Theresienstadt ghetto.
Tressa, Rachel, Kelly, and Michelle (I never could get straight which were their real names and which their professional monikers) answer ads on Craigslist, fly to Miami to stay with a broker, sign up for Twitter accounts, and pronounce themselves porn stars. Riley, the founder of Hussie Models, has set up shop in Miami because California has a law requiring participants in porn shoots to use condoms.
New models usually get booked for three to five scenes a week, each paying about $800. For some, the attention is as alien and intoxicating as the wads of cash. "Guys treat you like you're a princess!" one purrs, lamenting that the old-fashioned, soft-core solicitousness can't be seen in the real world. "It's a boost of confidence," one says, "to know that you're wanted that much."
A male porn star warns that the average shelf-life of a new model is less than a year, but everything comes so easy early on that none of the ladies can really believe she won't beat the odds. What does Belle Knox have that they don't?
It turns out the more important question is this: what do they have that the girl behind them in line doesn't? A fresh face? After two to three shoots, the soft-core sites move on to new girls and the models only get offered "niche" work.
If I can pause for a moment here, I would say that I would object to the use of "niche" as a euphemism for "hard core" if I hadn't already swallowed the bigger lie that the new-to-porn sites somehow classify as "amateur." This designation apparently means "unscripted," not, as we might suppose, "unpaid."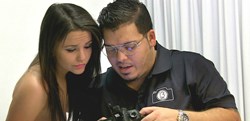 Image: Netflix
That sent me back to George Orwell's "Politics and the English Language." In that essay, Orwell reminds us that speech and writing that attempts to defend the indefensible must "consist largely of euphemism, question-begging and sheer cloudy vagueness." He was talking about political writing, but our social commentary has followed suit.
So let me be blunt. "Niche work" means bondage scenes, rape scenes, orgies—some very dark and disturbing stuff.
Why don't these girls quit? In the film, one of the participants does, but even as she is conceding that she has only $2,000 left of the $25,000 she made (in four months), with a mom on one side of her and a boyfriend on the other each begging her to stop, she finds it hard to tap out.
For reasons I have a hard time articulating even to myself, Hot Girls Wanted left me more irritated than outraged, more morose than sad. I've had two experiences analogous to what I felt watching it. The first was stumbling across Donald Rumbelow's Jack the Ripper: The Complete Casebook, which contained autopsy figures of the serial killer's historical victims. Being reminded that they were actual people who actually died made watching movies about them seem . . . indecent.
It's easy enough to say, "don't watch porn," and while that may be a legitimate response to an unblinking description of what porn actually is and does, it hardly seems sufficient.
Oddly, Hot Girls Wanted made me less mad at the porn sites and purveyors themselves than at films like Taken, Don Jon, and Pretty Woman. The former makes sex trafficking seem like an exotic, foreign evil rather than a banal, universal one. The others treat porn and sex addiction as funny, or even romantic.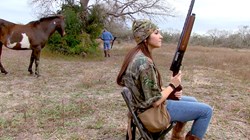 Image: Netflix
But maybe the oddest and yet most meaningful analogy I can draw is to watching An Inconvenient Truth. Al Gore's climate change argument was so numbingly effective that its subject himself admits that he has witnessed many viewers jump from skepticism directly to despair. Pornography, like climate change, has so many interrelated causes that the notion of confronting them, much less walking back some of them so as to stem the tides that threaten to engulf us, feels futile. By all means, put blocking software on your Internet browsers—and then turn off your televisions, close your magazines, and avert your eyes every time you pass a billboard as you drive to work.
If the film is that bleak, you're probably asking, who could possibly benefit from watching it? Teenaged girls, maybe? If we can't restigmatize porn on a broader cultural level, perhaps we can hold up a bracing picture of reality for those who are tempted to believe the lies. The documentary might be the porn equivalent of pictures of fetuses used by abortion protestors—the visceral shock to the sensibilities that momentarily cuts through the cultural rhetoric saturated in Orwellian vagaries and euphemisms.
Or teen boys? Given the pervasive existence of pornography and the earlier and earlier exposures to it, I'm skeptical that any single teaching tool or experience is an effective deterrent. I've heard stories of kids caught smoking whose parents have made them smoke the whole pack at once to create a viscerally negative experience—a sort of amateur aversion therapy.
Image: Netflix
But just as arguments against marijuana can't be limited to its being a gateway drug, arguments against pornography can't be built around hard core examples alone. That said, if I had a teenaged son or daughter, I would seriously consider watching and discussing the film with them (though please note the very graphic nature of the film as enumerated below).
In the end, I think no film is more dangerous than our silence—particularly when there is a wildfire burning just outside our door.
Hot Girls Wanted will be available on Netflix beginning May 29, 2015.
Caveat Spectator
Hot Girls Wanted does not have an MPAA rating as of the writing of this review. It is hard for me to see how it would not get an NC-17 if shown theatrically. Bauer and Gradus have put forth a herculean effort to minimize nudity, though some of it was unavoidable. That said, even simply describing many of the sex practices the young women are involved in will likely disturb most viewers, even ones whose sensibilities have been cauterized by made-for-cable series like Game of Thrones.
One woman is shown staged for a bondage scene. Another participates in a particular ritual in which she is forced to induce vomiting after oral sex. Although the documentary doesn't show the act, it does give us about ten seconds of the aftermath, where she is further humiliated by being forced to clean the mess off the floor with her mouth.
Bottom line: this is a documentary about hard core porn, most of it designed to humiliate and brutalize its female participants. It should be hard to watch. It may well be impossible for some to get through or for others to even contemplate watching. I have no qualms with any viewer that wants no part of it; just don't shoot the messengers. This is happening. Go to the "Help Wanted" section of your local Craigslist page right now and you will see ads offering your sons and daughters what may seem to them like a lot of money to take the first step on what they are told will be a fun, flirty adventure of sexual awakening, self-discovery, and empowerment.
The only thing I could imagine that would be more horrific than being shown how big a lie those ads are is having that lie toned down to make us feel less traumatized by watching it.
Kenneth R. Morefield (@kenmorefield) is an Associate Professor of English at Campbell University. He is the editor of Faith and Spirituality in Masters of World Cinema, Volumes I, II, & III, and the founder of 1More Film Blog.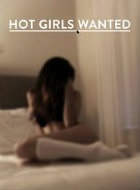 Browse All Movie Reviews By: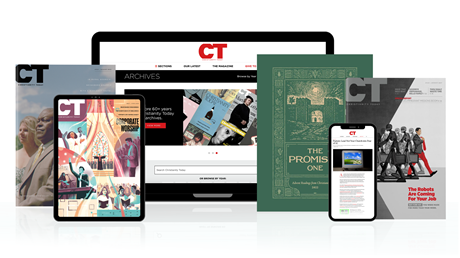 Annual & Monthly subscriptions available.
Print & Digital Issues of CT magazine
Complete access to every article on ChristianityToday.com
Unlimited access to 65+ years of CT's online archives
Member-only special issues
Subscribe
Hot Girls Wanted
Hot Girls Wanted