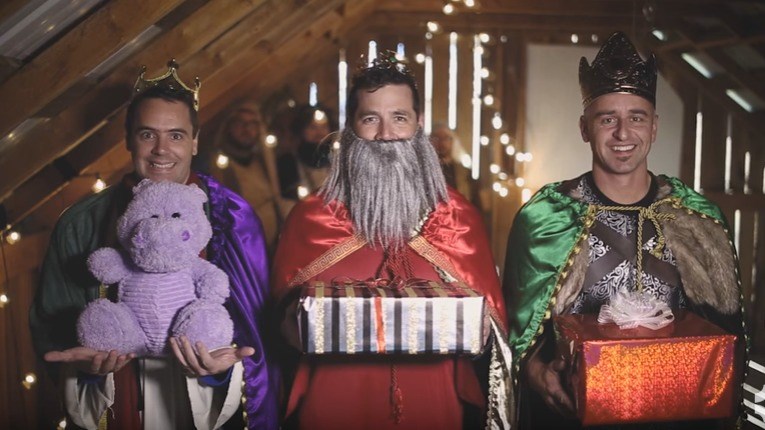 Image: Southland Christian Church
For to us a child is born, and he will be called "the best baby I've ever seen!"
A three-minute clip of kids narrating the story of Christmas in their own words went viral on Facebook this month, with more than 40 million views and 36,000 comments.
The video came from a Kentucky megachurch, where church staff interviewed kids from the congregation about Jesus' birth then dressed up to reenact their responses.
"Of all the stories in the Bible, the story of the birth of Christ is the most widely accepted and known," said Hanna Wahlbrink, creative director at the non-denominational Southland Christian Church. "Combined with how hilarious the kids are, it's that story that people want to hear told."
They prompted children to imagine scenes of the famous biblical narrative. What was Mary doing when the angel came to her? "She was doing laundry," surmised one respondent. What about the gifts for the baby Jesus? Answers ranged from a stuffed hippo "like one I have at home" to Air Jordans.
The 2015 clip spread after the church's Christmas Eve service last year and recently took off again after getting featured on the Today show site.
Hundreds of fellow churches, youth groups, and ministries have contacted Southland about using the video in their own services and outreach. But that's not all.
"We get comments all the time saying, 'I'm not even religious, and this warmed my heart,' and we love that," said Wahlbrink, who plays Mary in the video. "The simple message of Christ, through the mouths of kids, is reaching people in a way we never expected."
Just as Jesus invited the children to come to him (Matt. 19:14) and told followers to receive the kingdom of God like a little child (Mark 10:15, Luke 18:17), churches like Southland have involved their youngest generation in evangelical outreach. Its annual videos are created as special features for Christmas Eve services, when congregants are more likely to bring friends and families.
Over the past few years, dozens of churches have made holiday videos in a similar style—modeled after the Kid Snippet series on YouTube—to showcase kids' notions of the Christmas story. They imagine Mary thinking Jesus would be an "awesome" name; the baby sleeping in a "food dish"; giraffes and zebras surrounding the stable; and the three kings traveling by plane to visit him.
Southland's videographer, Neil Gregory, said it's hard to speculate what made their version so popular. Facebook has continued to tweak its algorithm to promote more videos in users' feeds, and founder Mark Zuckerburg said earlier this year that the social network will be "mostly video" in the future. Inspirational and entertainment clips tend to be most shareable—and especially popular around the holidays.

Facebook announced last week that Candace Payne, the Pentecostal worship leader now known as Chewbacca Mom, tops its list of the 10 most-watched Facebook Live videos of the year. The Southland Christmas video has more views than half the videos on the list and is about as popular as clips from one of Facebook's top video sources, Buzzfeed.
As multi-site churches and megachurches continue to grow, more congregations have staff members dedicated to multimedia resources. Southland, which draws in between 12,000 and 15,000 attendees a week among four campuses, creates at least 150 videos a year and shows original clips every Sunday. More than a third of today's churches project materials during services, triple as many as in 1998, according to the National Congregations Study.
As the video's views continue to climb by hundreds of thousands a day as Christmas approaches, the team at Southland expects some packed Christmas Eve services. However, their prayer is for the video to have an even bigger impact.
"We're really excited that this is reaching people, but we don't necessarily want it to point back to Southland," said Bret Foster, communications director. "The fact that people are able to hear the message of the birth of Christ, that's what's most important to us right now."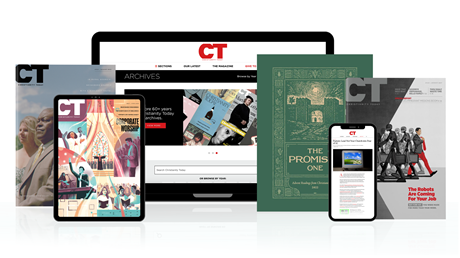 Annual & Monthly subscriptions available.
Print & Digital Issues of CT magazine
Complete access to every article on ChristianityToday.com
Unlimited access to 65+ years of CT's online archives
Member-only special issues
Subscribe
Why Millions Watched this Church Christmas Video
Why Millions Watched this Church Christmas Video