true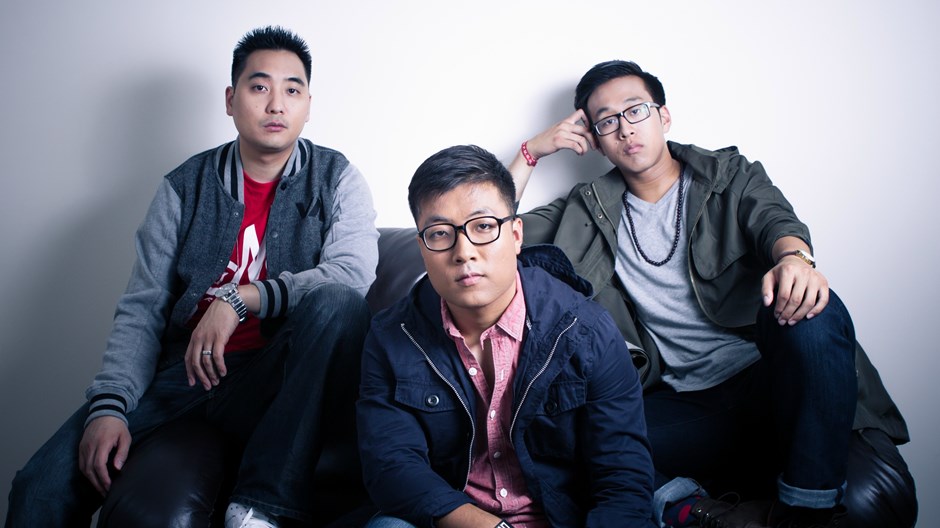 Image: Courtesy of AMP
That dope Chinese rapper.
MC Jin remembers immediately being labeled by his ethnicity when he got his big break over a decade ago. He recalls the experience in Bad Rap, a documentary about Asian Americans in hip-hop that recently premiered at the Tribeca Film Festival.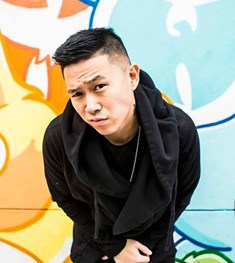 Image: MC Jin
For Jin, perhaps it made sense: he was the first Asian American rapper to score a major record deal, so in many circles, he was the Chinese rapper—the only one.
But just as TV shows like Fresh Off the Boat and Master of None have challenged the industry standard that one Asian American cast member is enough, things are also changing in Christian hip-hop.
Now more than ever, Asian Americans in that arena reach both domestic and international audiences with their music. At the same time, they wrestle with the kinds of complex questions that gospel rappers and others who straddle two identities—whether ethnic or cultural—must navigate. How do I present myself? What brand is most effective for both marketing and ministry?
"I would like to just be known as a rapper, but I guess that's really not up to me," said Heesun Lee, a 32-year-old Korean American artist whose latest album is titled Stereotypes. "It's more for the audience to decide. Do they see me first as a female, an Asian, or a Christian?"
As a minority in the US and in hip-hop culture, Asian Americans can feel the pressure to represent their entire ethnicity. In an interview with YouTube hosts The Fung Bros, MC Jin admitted when he became famous, he felt "an uncountable amount of people … looking at me [and saying] 'Yo, everything you do better make us look good!'"
Together and fearless
But Asian American identity also serves as a rallying point for fellow artists and fans; there's no longer "only one" to follow. MC Jin—who came to faith a few years into his career—now performs with several others who share his background and beliefs. That's what he did as part of the historic Fearless Tour, which traveled to four cities on both coasts of the United States in 2014.
"This many Asian American Christian hip-hop artists have never—never ever in time—shared the same stage together," said Sam Ock, one of the tour's featured acts. Ock's record label, Good Fruit Co., has become a home for Asian American artists.
In addition to Ock's group, AMP—a melodic hip-hop trio he formed with fellow rappers J. Han and CL—the Fearless lineup included MC Jin; HeeSun Lee; Seattle-based storytelling rapper Gowe; freestyling wordsmith Mickey Cho; and jazz rapper NAK.
For HeeSun Lee, who typically tours with black and Hispanic artists, Fearless represented the largest Asian crowds she'd ever seen at her shows. "It was just a bunch of yellow people everywhere," she joked. "I was proud to see there were others like me that had the same goals and visions, and they weren't scared to live out their dreams and be unashamed [of the gospel]."
HeeSun noted that she and her tourmates felt pressure from their parents to pursue higher education and careers in fields like medicine or engineering instead of the arts. "Even my own mom gave me a hard time about it," she said.
Many of today's Asian hip-hop acts also share a kinship as second or third-generation Americans. Some, like CL, grew up with immigrant parents who did not speak English until years after their arrival on US soil. Others, like HeeSun, were adopted by parents whose heritage differed from their birthplace. Yet in both cases, these artists were raised on one of America's most popular exports: The culture and music of hip-hop.
The genre can still be a source of tension in the Asian American Christian community, particularly among older generations. About 40 percent of Asian Americans are Christians; Protestant or evangelical identity is most common among Korean Americans, according to Pew Research.
"If we get any pushback it's usually from here in the States," said CL, or Chung Lee, who grew up in a Korean Presbyterian house church founded by his father. "It's often from very conservative churches who are still wary of hip-hop as a whole. But for the most part we're able to win them over once they hear our heart and see us do our thing in person."
The Rockville, Maryland, native convinced his mother of his musical calling when he wrote his first rap as a kid. It was his message crying out to God. While she didn't understand the lyrics because they were in English, she supported the idea once he explained it. "She said this was a great way to reach the youth," CL said.
He later searched GodTube for Christian rap and found videos like Lecrae's "Prayin' For You." As he continued to pursue the music as an evangelical tool he could use as a youth pastor, he came across J. Han and Sam Ock and formed AMP.
International connections
In 2014, Ock and Good Fruit Co. partnered with a secular hip-hop distributor in Tokyo—they reached out after watching his clips online—which launched their ongoing tours in Japan and South Korea. Last weekend, the group wrapped up its latest 11-show tour across Korea, where audiences may recognize them as Christians or simply as Americans—they'll sing about Christ either way. At mainstream clubs or festivals, AMP performs for crowds as large as 8,000 people, where only a quarter may already be believers.
Hip-hop culture continues to infiltrate Asian countries in unexpected ways. Last month, The Washington Postreported that the Chinese People's Liberation Army is using a rap-style recruitment video to attract new soldiers. During President Obama's visit to Ho Chi Minh City just a few weeks ago, he offered to beat box for a female rapper named Suboi who performed before his remarks. Her lyrics, translated from Vietnamese, were about rich people not finding happiness in big houses, a word of advice Christians recognize from the book of Ecclesiastes.
The more Asian countries embrace rap as influential and positive, the more Christian rappers can use their music as a tool for evangelism. East Asian audiences are fertile ground for groups like AMP and rapper Dwayne Tryumf, a London artist who learned how to rap in Mandarin Chinese for the sake of evangelism.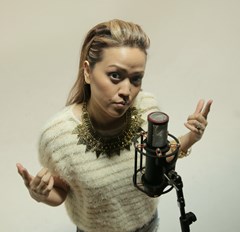 Image: Courtesy of HeeSun Lee
Christian artists are also looking to Korean pop, or "K-pop," a secular genre that incorporates many music styles (including dance-pop, ballads, and hip-hop) and often uses English phrases and names within the lyrics. Passionate fans want to know about every aspect of their favorite performers' off-stage lives, "to like the whole person," K-pop star Roy Kim recently told The New Yorker magazine. That level of interest can be conducive to artists who want to share their faith with their followers.
HeeSun performs at K-pop concerts and uploads online covers of some of the genre's most popular songs injected with her Christian message. In a flip of Zico's "Tough Cookie" (renamed "Black Out"), Heesun raps "Hope you heard me / This life ain't easy / But know the truth: I'd never make it if Jesus would leave me."
"I've been very encouraged by the few events I've done in that industry because our message is so new and needed there," she said.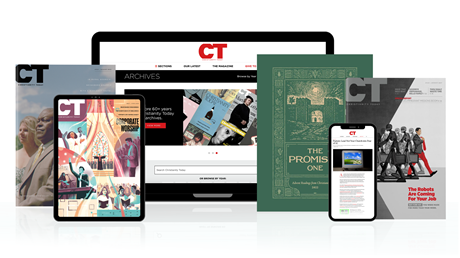 Annual & Monthly subscriptions available.
Print & Digital Issues of CT magazine
Complete access to every article on ChristianityToday.com
Unlimited access to 65+ years of CT's online archives
Member-only special issues
Subscribe
The Fearless Call of Asian Americans in Christian Hip-Hop
The Fearless Call of Asian Americans in Christian Hip-Hop