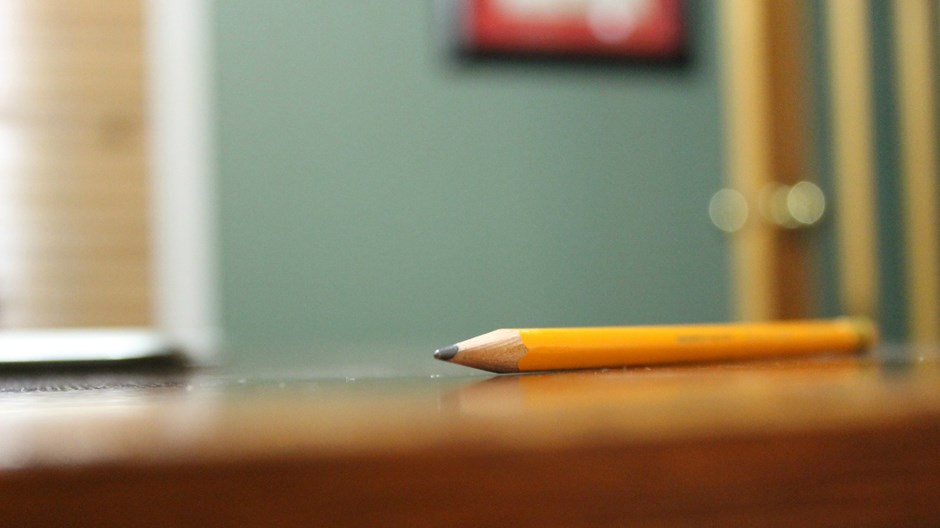 In the book of Isaiah, we read, "When the enemy comes in like a flood, the Spirit of the Lord will lift up a standard against him" (59:19). What a blessing to think that God himself becomes a standard-bearer against our enemy! Military history tells us that not just any person was chosen to be a standard bearer, the one chosen to carry the flag to inspire all the soldiers in battle. In fact, at times the Prince or Commander himself would carry the flag into battle.
The phrase "standard-bearer" now means "a leading figure in a cause or movement." In a real sense, we are all standard-bearers for Christ, raising a banner for His kingdom wherever we go and whatever we do. Yet, many standards are slipping in America today. Moral standards are fading. Standards of marriage are falling away. Even certain standards of dress are obsolete in our changing society.
For the National Hispanic Christian Leadership Conference (NHCLC), our focus turns to educational standards. In 1983, a now-famous report was released, entitled A Nation at Risk. One of the most shocking statements in that report said, "If an unfriendly foreign power had attempted to impose on America the mediocre educational performance that exists today, we might well have viewed it as an act of war." That was over 30 years ago. You would think that this report would have inspired us to regain our educational standards in America, but they have not improved at all. America was once the standard-bearer for the world in education. We once ranked first in the world in math and reading skills, but no longer. Today, we rank 31st in math, and are below the global average. Chinese students were rated at two grade levels above their American counterparts. Our Reading skills left us at No. 20 overall. So, despite the fact that we have spent trillions of dollars to advance education in America, our standards have not improved.
In the Hispanic community, we have both good news and bad news regarding education. The good news is that more Hispanics are going to college than ever before. In fact, in 2012—for the first time in US history—a higher percentage of Hispanics went to college vs. white students (69% vs. 67%). In addition, high school dropout rates have fallen by 50 percent over the last 10 years (from 28% to 14%). On the negative side, Hispanics were 50 percent less likely to finish their bachelor's degree as their white peers. The "achievement gap" between white and Hispanic students in elementary school is still very wide—more than 20 points—in reading and math.
It is time to stand together and Raise Our Standards for education. Unfortunately, we have not had the same standards for every classroom in America. In many cities, the best schools are found only in the best neighborhoods, and many students with the wrong zip code suffer the consequences of failing schools. Educational equity is perhaps the most critical civil rights' issue of our day.
If America is going to reach her full potential, it is our educated Hispanic students who will take her there—as we all Raise Our Standards for education. Since 1970, the Latino population has increased six-fold, from 9.1 million to 53 million by 2012. It is projected to grow to 129 million by 2060, according to the latest projections from the U.S. Census Bureau. Its share of the U.S. population, currently at 17%, is expected to reach 31% by 2060. Between now and 2020, the annual numbers of Hispanic graduates from public high schools will rise 41% and Asian-Pacific Islanders will be up 30% while whites decline 12% and blacks 9 percent The president has recently challenged every American to commit to at least one year of higher education or post-secondary training. The president has also set a new goal for the country: that by 2020, America would once again have the highest proportion of college graduates in the world. That goal will only be reached if we Raise Our Standards for education together and help more of our students be successful.
This world often tries to conform us to its standards, but we have a higher calling in Christ. Indeed, the apostle Paul writes that we should not conform, but instead "Be transformed by the renewing of [our] minds" (Rom. 12:2). The Lord is again reminding us of the importance of using our minds, this time to know the very will of God.
As Hispanic Christians become more educated, we will not conform, but transform this nation through God's power. We will not conform to the standards of the day, but raise up the standards of our faith traditions. It has been said that "Education makes people easy to lead but difficult to drive, easy to govern but impossible to enslave" (Henry Brougham). As we Raise Our Standards of education, we will surely demand more of one another, including our nation's representatives. We will strive to live up to our many enduring standards, standards that will help ensure "liberty and justice for all." Standards that will remind us that the greatest commandment of all is to love God with the minds he gave us to use for his glory.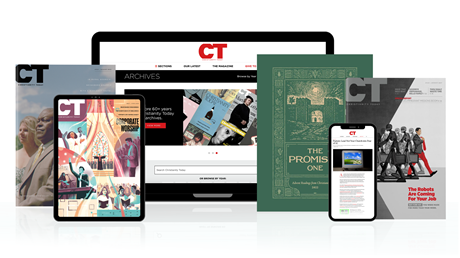 Annual & Monthly subscriptions available.
Print & Digital Issues of CT magazine
Complete access to every article on ChristianityToday.com
Unlimited access to 65+ years of CT's online archives
Member-only special issues
Subscribe
Raising Our Standards
Raising Our Standards