true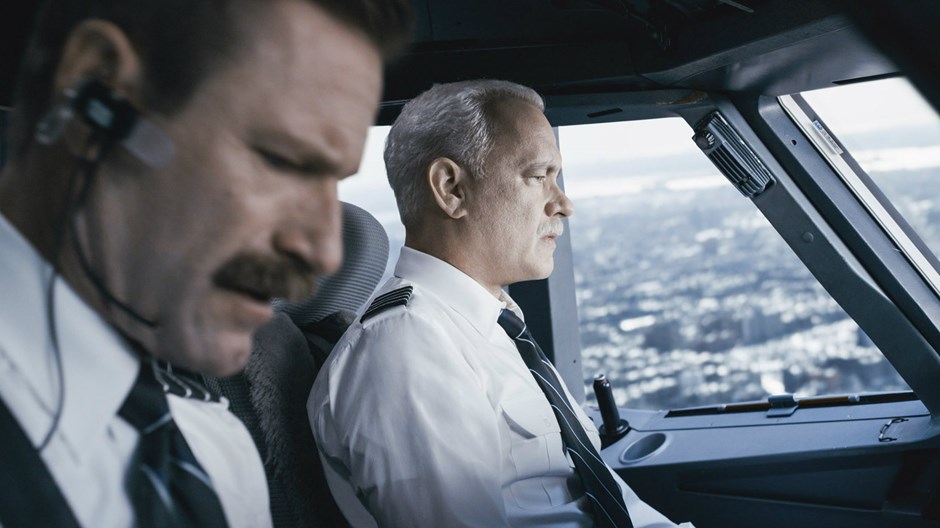 Image: Warner Bros.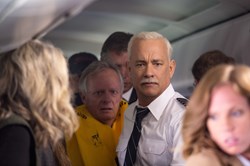 Image: Warner Bros.
On Thursday, January 15, 2009, Twitter wasn't the virtual water cooler it is now, so when New Yorkers heard that a plane had landed in the icy Hudson River, we had to go to actual news sites to calm our nerves. When it became clear that there was no foul play on US Airways Flight 1549, the pilot, Captain Chesley "Sully" Sullenberger, became an American hero overnight, fêted in the national press and the streets. Of the 155 people on board, he didn't lose one. "Miracle on the Hudson," indeed.
But no story of an American hero is as simple as it seems on the evening news. In the moving and remarkably restrained Sully, director Clint Eastwood digs into the reality behind the hagiography and presents a challenge to our collective tendency to make hero and celebrity interchangeable terms—all without discrediting Sully himself. This isn't the "untold story," the way we usually think about it: it's just a straightforward examination of what heroism really is.
Not that Sully (played here by the only movie star I can imagine in the role, America's genial uncle Tom Hanks, with his hair dyed white) didn't deserve the accolades. As the film makes clear, his decades of flying planes—military planes and, eventually, commercial jets—was the key factor in his safe, almost unimaginable landing. All the safety training and computerized flight simulators in the world can't compare to actual cockpit experience. And the movie's aim is to show you why that's true.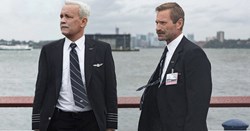 Image: Warner Bros.
It also makes for a tremendous, taut viewing experience. In some ways this is the ideal "dad movie," and I mean that in the best way: a story about a guy who leaned on his years of experience rather than the numbers on a computer screen, and was right to do so. The movie starts after the landing, and that's a good choice: we all know what happened, but the dual-timeline approach (the "present" after the event and the "past" event itself) sidesteps the ever-present problem of movies based on recent true events that lose steam because everyone knows how it ends. We circle back on the actual landing several times, understanding what was going through Sully's head.
Maybe the best thing about Sully is its restraint, most evident in its scoring. Eastwood cannily refrains from using music at all during the most intense moments, which is exactly right: a lesser film would have used music to tell you how to feel, but Sully trusts you to know that you ought to feel worried for all 155 people on the plane, not to mention the city of New York. Nothing here is overwrought. The real-life drama is real enough.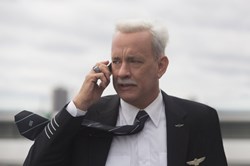 Image: Warner Bros.
It's also, in an unexpected way, the right movie to watch the weekend of the fifteenth anniversary of 9/11. (Especially as a New Yorker.) Sully functions like a synecdoche for the events of that day, something the movie acknowledges quietly; there are several startling dream images of a plane flying into buildings in Manhattan.
But the simple, ordinary heroism of people who showed up and did their job, echoed in the crew and passengers of the ferries and planes that responded to the needs of those onboard US Air 1549, is a rebuke to a culture that rushes to valorize and demonize individuals (politicians, artists) and ignores the banal goodness enacted by ordinary people every day, the stuff that doesn't make headlines.
In a way, this has always been Clint Eastwood's aim. But how easily we forget.
Caveat Spectator
Besides scenes of peril (what did you expect?), there are a few scattered profanities, as you might imagine, including a couple of f-bombs. But in general, the film is appropriate for people mature enough to experience the tense plane flight.
Alissa Wilkinson is Christianity Today's critic at large and an associate professor of English and humanities at The King's College in New York City. She is co-author, with Robert Joustra, of How to Survive the Apocalypse: Zombies, Cylons, Faith, and Politics at the End of the World (Eerdmans). She tweets @alissamarie.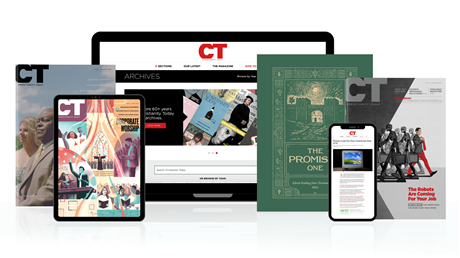 Subscribe to Christianity Today and get access to this article plus 60+ years of archives.
Home delivery of CT magazine
Complete access to articles on ChristianityToday.com
Over 120 years of magazine archives plus full access to all of CT's online archives
Subscribe Now
Sully
Sully