true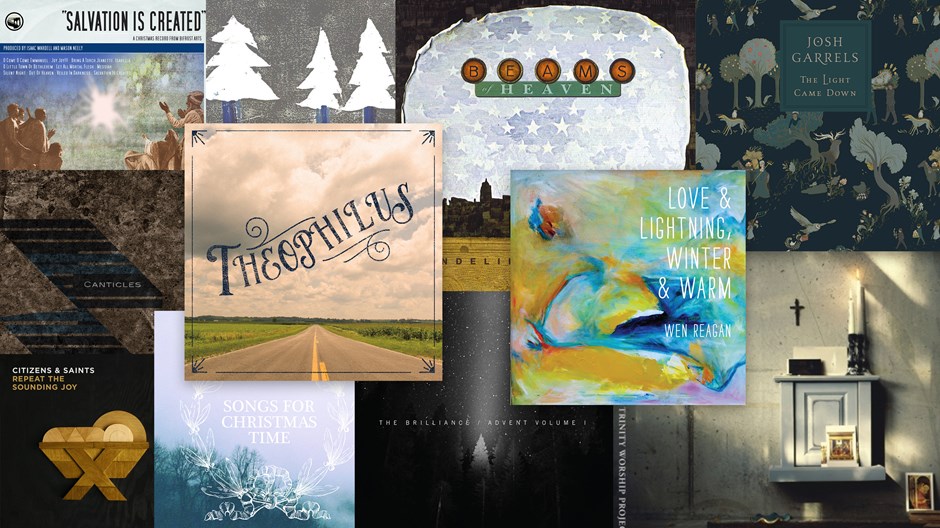 The Advent and Christmas seasons are filled with more than their share of paradoxes. We raid our basements and attics for the nostalgia of Christmases past as we scour websites to buy the latest gadgets as gifts. As the daylight dwindles (at least in the northern hemisphere!) our belief in what we can accomplish in 24 hours reaches new heights. Meanwhile, recording artists are rushing to release their latest attempt to redefine the canon of seasonal classics. As preparations for Christmas productions reach new frenzied heights, I wonder if any church has ever preached Ecclesiastes for Christmas: "There is nothing new under the sun!" The paradoxes of this season can truly be wearying, but there is also endless wonder to be found in the Incarnation. Artists have been finding fresh creativity in meditating on the coming of the One through whom all things were made.
Songs for Advent
In my circles as a worship leader, there has been a growing eagerness to explore Advent and to explore it as more than just a contemplative season before Christmas. The Worship Sourcebook, a key resource for pastors and worship leaders for years, emphasizes Advent not just as a season of waiting but as one "designed to cultivate our awareness of God's actions—past, present, and future. In Advent, we hear the prophecies of the Messiah's coming as addressed to us—people who wait for the Second Coming."
So it makes sense that most churches sing "O Come, O Come Emmanuel," which explores images of Christ from the Old Testament. But the musical repertoire is growing as more artists observe the season. The Welcome Wagon has a wonderful retune of the James Montgomery text based in Psalm 72, "Hail to the Lord's Anointed," which was originally written as part of a Christmas ode. The Brilliance (like the Welcome Wagon, a group from the New York City area), has an album exploring multiple themes of Advent. Its song "Open Up" is a sung prayer asking for help to be the light of Christ in a dark world. Pillar Church, from Holland, Michigan, retuned an old French carol, "O Come, Divine Messiah," that speaks both to the birth and future reign of Christ. Josh Garrels's new Christmas record includes "O Day of Peace," a timely hymn (text by Carl Daw) looking toward the day of Christ's return. A song that has rung out in our home this season is the groovy retune of "Heal Us, Emmanuel" by the Reformed University Fellowship group at Jackson State on the most recent Indelible Grace record.
Bonus Tracks:
Sojourn – A Voice Is Sounding (retune of Edward Caswell's "Hark! A Thrilling Voice Is Sounding")
PageCXVI – Comfort, Comfort, Now My People
Norman Hutchins – Emmanuel
Chicago Metro Presbytery – Prepare the Way of Zion
Young Oceans – To Thee We Run
Songs for the Lukan Canticles
A few Christmases ago, my pastor decided to preach through the songs that surround the birth of Christ from the Gospel of Luke. Luke's story is a musical, filled with songs celebrating Christ's coming: Mary's song (1:46–55), Zechariah's song (1:67–79), the angels' song (2:14), and Simeon's song (2:25–35). But it was odd to me that as many songs as there are for Christmas, I had an impossible time finding many contemporary versions of the Bible's own songs!
After my own group, Cardiphonia, produced a project on this topic, I found a number of other versions that will stay in heavy rotation this season. My favorite Magnificat belongs to The Gentle Wolves' rootsy arrangement of the "Canticle of the Turning" and The Ordinary Time's "Mary's Song." The version of Zechariah's song on The Gospel Coalition's Luke album is a must, especially if you have great backup singers! I also love the lyrical work of Wendell Kimbrough in his metrical "Dawning Light of Our Salvation" (shameless plug: I wrote the music.) Versions of Simeon's song are a bit trickier, but Daniel Renstrom captures the tension of the text in his "Rise & Fall" and Greg Scheer's "Lord God, Now Let Your Servant Depart in Peace" makes an excellent sung benediction. If you are searching for a song that grasps the moment where the angels rock their "Gloria in Excelsis" over the trembling shepherds, I suggest either Castle Island Hymns' fifth-century retune "Gloria" or the simpler take from High Street Hymns.
Bonus Tracks:
Brian Moss – Sing Out My Soul
Melanie Penn – Great Things (Mary)
Cardiphonia – Upon a Hill in Bethlehem
Wendell Kimbrough – Mary's Song (Our King of Peace)
Sovereign Grace – He Who Is Mighty
Sandra McCracken – This Is the Christ (retune of Martin Luther text)
Songs for the Incarnation
In a songwriting class I audited a few years ago with Duke Divinity professor Lester Ruth, we meditated on how theology more easily leads to awe and wonder—the bedrock of worship—as it moves from prose to poetic forms. One of my favorite quotes was from Charles Wesley in his collection of Hymns for the Nativity of our Lord,
Gaze on that helpless object
Of endless adoration!
Those infant-hands
Shall burst our bands,
And work out our salvation;
Sometimes songs on the Incarnation are thicker than the average praise song, but their richness nourishes our souls. The new hymn "Come Behold the Wondrous Mystery" by Matt Papa and Matt Boswell is one that welcomes you into the expansive story of Christ, singing his life from birth to second Advent. The new classic "Joy Has Dawned" from Keith Getty and Stuart Townend is one of the few Christmas songs to exalt the mystery of the Incarnation directly:
What a Saviour what a Friend
What a glorious mystery
Once a babe in Bethlehem
Now the Lord of history.
I am similarly grounded by Wen Reagan's adaptation of the Naaman Wood text, "In Glorious Feasting," which pulls no punches in its poetic descriptions of Christ's birth:
Our Lord, from virgin womb He crowns
In majesties of blood,
He breathes his first, He cries aloud—
The Everlasting Word.
"Out of Heaven," from the excellent Christmas record by Bifrost Arts Music, is another example that invites us to consider the newborn Christ as something more than a benign baby, but one that is both God and our brother. Finally, Sandra McCracken brings this text from William Walsham How to life in her retune for Indelible Grace:
Who is this, so weak and helpless,
Child of lowly Hebrew maid,
Rudely in a stable sheltered,
Coldly in a manger laid?
Tis the Lord of all creation,
Who this wondrous path has trod;
He is Lord from everlasting,
And to everlasting God.
There is rich fare here for the patient listener who desires to find something in Christmas music beyond sentimentality, and balm for those struggling with depression and the memories of loss. As we are reminded in Mary and Simeon's songs, there are battles to be fought, corporal as well as spiritual. (Check out The Modern Post's Christmas song, "This is War.") In this season, the church needs to be a place where even the Beatitudes become our carols. We are a "weary world rejoicing." So we sing joy to the world as far as the curse is found, singing the truth that Christ's return will make all things new.
Bonus Tracks:
Brittney Hope – Glory in the Darkest Place
Lowland Hum – O Holy Night
Resound Worship – What Kind of Throne
Green Carpet Players - All Things New (retune of Horatius Bonar's Advent text "Come, Lord, and Tarry Not.")
Bonus-bonus tracks:
Lowland Hum – Jesus Christ the Appletree
Nathan Partain – Gathered 'Round Your Table (a communion song for Christmas Eve)
Sister Sinjin - Magnificat
Bruce Benedict is the worship and arts chaplain at Hope College in Holland, Michigan, and creative director for Cardiphonia Music.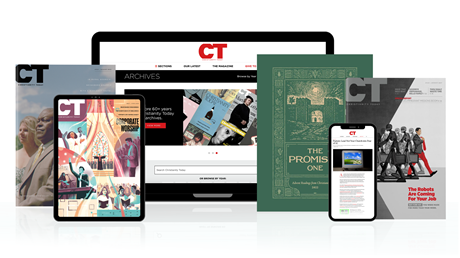 Annual & Monthly subscriptions available.
Print & Digital Issues of CT magazine
Complete access to every article on ChristianityToday.com
Unlimited access to 65+ years of CT's online archives
Member-only special issues
Subscribe
Playlist: The Best New Christmas Music
Playlist: The Best New Christmas Music