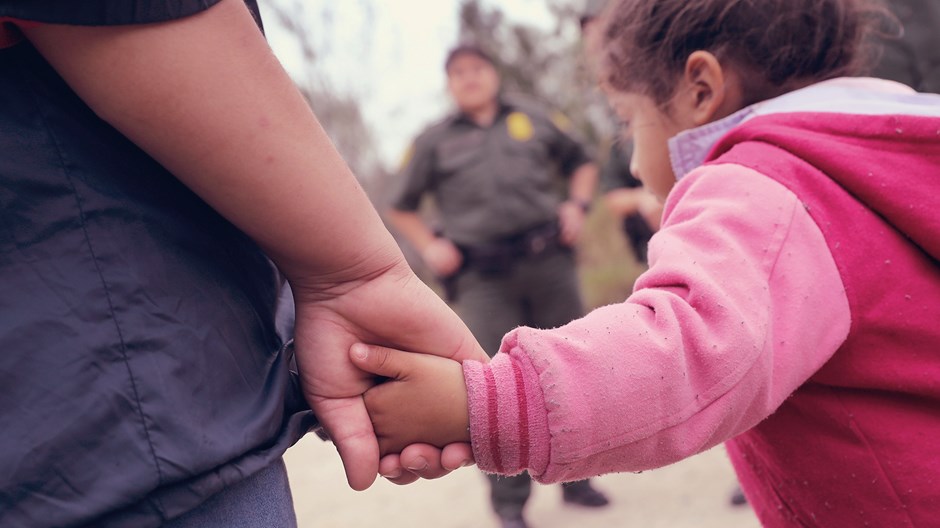 Image: John Moore / Getty Images
When the mother of my five-year-old foster daughter ran toward her and scooped her up in tears and smiles after an eight-month separation, I knew I was seeing shalom embodied.
Julia* had lived in my home since February, one of the more than 3,000 children separated from their parents at the US-Mexico border since last fall. After her sponsor family neglected her, social services took her into custody and within hours, I became her foster mom.
Restoring children to their parents is the goal of foster care, but it's also what repels many people from fostering in the first place. Why? The potential heartbreak is hard to reckon with. That prospect of loss is what I feared most last summer when my family and I initially embraced the call to foster.

After pursuing adoption in Mexico—where my family had served as missionaries—we found only closed doors and returned to the US with a greater attentiveness to the needs in our own community. I began to seriously consider America's broken foster care system and found myself wrestling with Joel 2:12–13: "'Even now,' declares the Lord, 'return to me with all your heart, with fasting and weeping and mourning.' Rend your heart and not your garments."
My excuse for not fostering had been the possibility of heartbreak after a child left, but I began to recognize this anguish as an essential part of the calling. I realized that not only is there a deep human need to be part of a family—there's also a deep need to know where one came from. In seeking adoption, I had focused on the former. In becoming a foster mom, however, I had awakened to the latter.
Embracing heartbreak, I learned, is part of carrying each other's burdens in a broken world. From a kingdom perspective, I had to recognize my own limitations in order to participate in God's redemptive purposes.
Our journey toward this truth started on a Friday afternoon when I got a text from a social worker. It read: "How good is your Spanish? Would you be able to take in a 4-year-old girl? She's from Honduras and speaks minimal English. We think her parents were deported."
I read and reread the message. On paper, our lives seemed perfectly prepared for this moment: Our son was attending a bilingual school, my husband and I were comfortable speaking Spanish, and I had even lived in Honduras for 15 months as a bilingual teacher. But we already had one foster child living with us. The last time we had had two simultaneously, it had pushed our family to the brink. I told her we'd think about it.
A few hours later, the social worker called and explained that Julia was under federal custody and would be returned to the Office of Refugee Resettlement (ORR) on Monday. Not long after, I was signing papers to take temporary custody of Julia—just for the weekend.
Over the next couple days, Julia batted a piñata at a family birthday party, jumped on a trampoline with our children, and attended church with us. On Monday, she and I showed up to court expecting that she'd be taken back into custody by the Office of Refugee Resettlement. But no one showed up in court. The following Monday, it was déjà vu. What we thought would be a weekend placement was quickly turning into something much longer.
As we settled into a state of uncertainty over the next couple of weeks, I learned more about Julia's story. Her mother, Guadalupe*, was planning to come to the States for a short period of time to find a job and make enough money to help her grandfather get life-saving medicine. She had been taking care of him since she was 13. When she tried to cross at the US-Mexico border along with Julia and her stepdad, Carlos*, the smugglers decided to hold her against her will to squeeze more money out of them. Julia and Carlos then tried to cross into the US together, Carlos was deported, and Julia made it over the border as one of the thousands of unaccompanied minors who entered the US in 2017. She was moved to the jurisdiction of ORR, placed with a sponsorship family, and finally with us. Guadalupe was eventually able to escape, but she returned home without her daughter and found that her grandfather had since died.
In the process of fostering Julia, I gained new perspective on geopolitics and became acquainted with the numerous bureaucratic organizations that govern the lives of migrants. But while the experience was eye-opening, it was also incredibly overwhelming.
Julia video-chatted regularly with Guadalupe. The conversations were often loud and sometimes lasted three hours, as Julia walked all over the house with the phone. These phone conversations—along with other disruptions—were more challenging than we cared to admit. Sometimes the difficulty manifested itself in the tears of our biological children. Our son would yell, "I just want to watch this show and not have to hear her talking!" Our toddler daughter, frustrated by language barriers and miscommunication, would make angry statements like, "Don't say that to me!"
Being a steward of Julia involved hearing her complain to her mom about the things she didn't like about living with us. Stewardship meant listening to Guadalupe swoon over her child's minor scratches and scrapes. "¿Todo bien?" she'd ask Julia, who would soak in the attention and act as if the injury had been more dramatic than it was. It meant we had to cut off video calls when bedtime was long past gone, even though neither mother nor daughter wanted to say goodbye.
Being a caretaker of another person's child meant learning to recognize the biases we had for our own children and trying our best to level out those biases. It meant recognizing our own boundaries and realizing we needed intentional one-on-one time with our biological children and with each other. It meant teaching Julia the rules of the home and also using different parenting methods when necessary. Ultimately, it meant surrendering our idea of "good" parents, seeing our own inadequacies, and recognizing that some of our efforts might cost us the respect of strangers, friends, and even our biological kids.
In the midst of these practical parenting challenges, we were stretched and changed in our spiritual lives. At times, reading our Bible daily didn't feel possible. Prayers came in the wave crests and troughs of fatigue. We learned that intentionality is exhausting, stewarding is messy, and that we needed our community to lean on in order to give Julia the community she needed. We had to trust, too, that God Almighty was guiding us.
In sum, we encountered the healthy limitations of Christian compassion.
For us, fostering other people's children has meant providing a sense of family with open hands, without license to possess them. It has meant trusting that God will allow my family to welcome a child for as long as he sees fit, even if I think that timeframe messes with my own desires. Being a foster parent is the narrowest path I have ever walked—a tightrope between limitations.
As Christians, all of us have to contend with these boundaries. The murky path toward justice (right relationship) requires us to live in the midst of tensions that stem from the gospel itself: The coming of the kingdom of God is already in our midst (Luke 17:21) but not entirely here, yet. Although we are called to answer injustice, we are not called to be saviors of the world, our neighbors, or ourselves.
No, we are not saviors. But we know Christ, and his endearing love reminds us that we don't have to solve the entirety of the immigration problem—or any other problem—in order to get involved. We don't have to fix the world to live out a praxis of theology, and we don't have to rid the world of all oppression in order to untie one person's yoke. We simply have to be willing to walk in the company of Christ with open hearts, minds, and hands.
At the moment, Julia is where she belongs—in the arms of the mother God gave her. This didn't happen because my family saved her. Rather, it happened because we decided to walk toward foster care with both our fears and desires in tow, working in partnership with God—the only One who can take our broken humanity and turn it into something beautiful.
Gena Thomas is the author of A Smoldering Wick: Igniting Missions Work with Sustainable Practices. She is currently working on a book about Julia's story with InterVarsity Press. Find her on social media @genaLthomas or connect with her at genathomas.com.

*Editor's note: Due to security concerns, these names have been changed.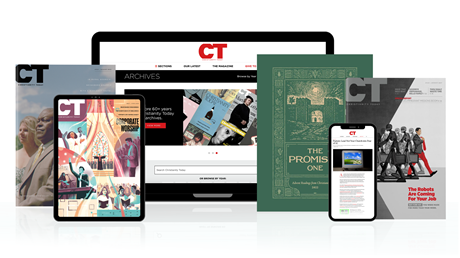 Subscribe to Christianity Today and get access to this article plus 65+ years of archives.
Home delivery of CT magazine
Complete access to articles on ChristianityToday.com
Over 120 years of magazine archives plus full access to all of CT's online archives
Subscribe Now
My Foster Daughter Was Separated from Her Family at the Border
My Foster Daughter Was Separated from Her Family at the Border