Book Title
Author
Rating
Wigger, John
White, James Emery
Wells, David F.
Welcher, Rachel Joy
Weiner, Jonathan

not rated

Weigel, George
Weber, Carolyn
Webb, Stephen H.
Wax, Trevin
Wax, Trevin
Wax, Trevin
Waugh, Alexander

not rated

Warren, Tish Harrison
Warren, Tish Harrison
Ward, Pete
Ward, John
Ward, Angie
Wangerin Jr., Walter
Wang, David with Sam, Georgina
Wallis, Jim
Wallace, Catherine M.

not rated

Walker, Vicky
Walker, Jeanne Murray

not rated

Walker, Andrew and Parry, Robin
Waldman, Steven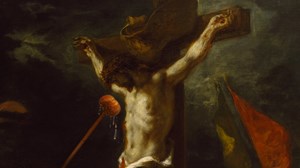 Eating Bitterness: My Culture Helps Me Persevere. The Bible Helps Me Hope.
Both talk about endurance in suffering, but only Scripture encourages me to boast in my weakness.
Browse our Full Library of online archives, including past issues of CT magazine.
Access the Archives