Opinion Roundup
Remembering Eugene Nida
Bible translators discuss the legacy of the scholar who promoted dynamic equivalence theory.
Speaking in Code
A roundup of the many anti-Da Vinci Code books from Christian publishers.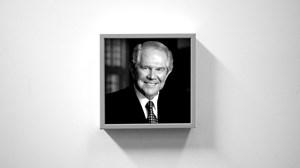 Died: Pat Robertson, Broadcast Pioneer Who Brought Christian TV to the Mainstream
With CBN, "The 700 Club," Regent, the Christian Coalition, and a run for president, he changed evangelicals' place in public life.
Browse our Full Library of online archives, including past issues of CT magazine.
Access the Archives