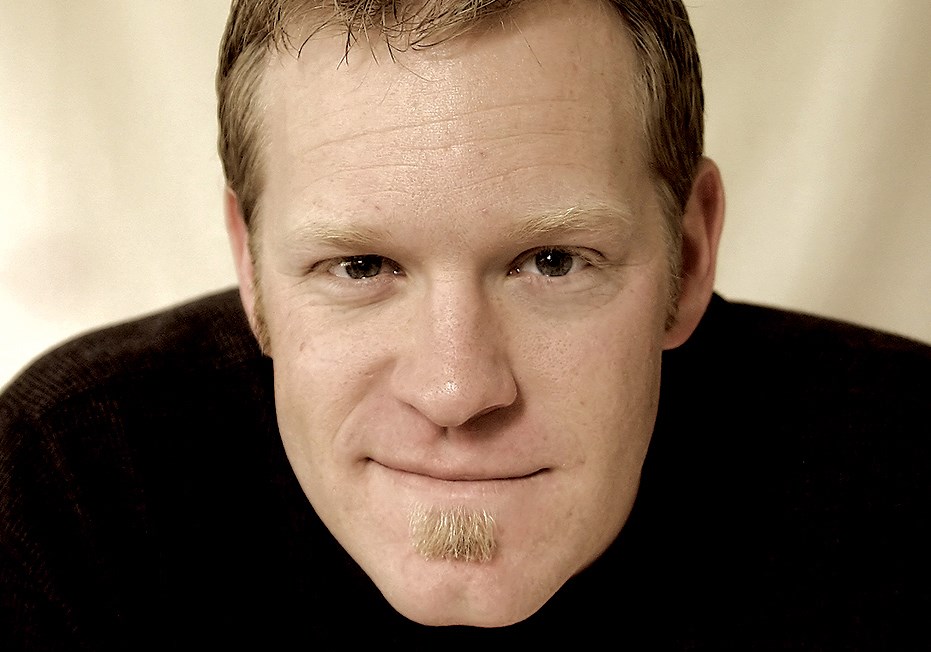 Image: Courtesy of J. R. Briggs
Como predicador joven y dinámico en una iglesia grande, J. R. Briggs sintió que Dios le estaba llamando para empezar y plantar una iglesia. Gradualmente, la nueva iglesia creció, pero eventualmente su crecimiento se estancó. La decepción le guió a instituir la Epic Fail Pastors Conference [Conferencia de pastores épicamente fracasados]—"una reunión para pastores y líderes en busca de entender cómo Dios trabaja a través del fracaso"—y a escribir Fail: Finding Hope and Grace in the Midst of Ministry Failure [Fracaso: Encontrando esperanza y gracia en medio de un ministerio fracasado] (InterVarsity Press). Briggs habló con Drew Dyck, editor administrador de Leadership Journal, acerca de redefinir la noción del éxito en el ministerio.
¿Qué le atrajo a un tema que la mayoría de la gente preferiría evitar?
Empezó mientras asistía a conferencias de pastores. En estas conferencias aparecían como oradores pastores reconocidos de iglesias grandes, pero a los pastores promedio nunca los invitaban a compartir sus experiencias. Estos eventos eran todo sobre el éxito y cómo obtener buenos resultados. Yo estaba en medio de una temporada dolorosa en el ministerio. Necesitaba algo que no me desanimara ni añadiera a mi vértigo espiritual. Quería hablar honestamente. Necesitaba una reunión de Alcohólicos Anónimos para pastores, pero no había tal cosa.
Muchos pastores, ex-pastores y líderes cristianos estaban desesperados por ese tipo de fórum. Yo no estaba tratando de crear una conferencia. Simplemente deseaba un espacio donde nadie estuviera asustado por los defectos de otros pecadores, aun si esos pecadores eran también líderes en el ministerio.
¿Nuestros problemas con el fracaso vienen de nociones defectuosas sobre el éxito?
No me gusta usar la palabra éxito cuando hablamos acerca del ministerio. Preferiría mejor usar palabras como salud, fidelidad y obediencia. Nuestra cultura está obsesionada con el éxito, y la iglesia no está inmune. Los pastores están inundados de tentaciones para ir en pos de las cosas equivocadas. Tenemos que mirar cuidadosamente cómo se define el fracaso y el éxito en el ministerio—y luego medir dicha defición frente a las Escrituras. Eugene Peterson escribió: "la realidad bíblica es que no hay iglesias exitosas. En lugar de eso, hay comunidades de pecadores … dentro de esas comunidades de pecadores, a uno de los pecadores le llaman pastor."
¿Qué diría a los pastores que se sienten como fracasados?
Principalmente sólo los escucho. Los pastores raramente tienen alguien que realmente los escuche en tiempos de gran dolor. Eventualmente puedo animarlos a que apliquen a su propia vida la gracia que ellos predican. Les recuerdo que nuestro valor no está atado a lo que puedo hacer o qué tan bien lo hago. Seguido les recuerdo (y a mí mismo) que Jesús no nos dirá: "bien hecho, buen siervo y exitoso." También les animo a que acampen en los Salmos. He encontrado que orar los Salmos es algo increíblemente sanador.
¿Qué tan transparentes deben ser los pastores sobre sus fracasos?
Balancear sabiduría y valor es crucial. Los líderes deben, sabiamente y con valentía, modelar la transparencia delante de aquellos a los que hemos sido llamados a servir. Henri Nouwen escribió que los pastores son las personas que menos se confiesan en la iglesia. Pocos pastores tienen relaciones cercanas donde ellos pueden tener conversaciones honestas, donde nada está prohibido.
Se ha dicho que si predicas desde la perspectiva de tus debilidades, nunca te faltará material. Y aún más importante, la gracia, no el pastor, toma el lugar central en el escenario. En lugar de que la gente diga: "ese predicador es muy gracioso" o "ese líder es tan carismático," empezarán a decir cosas como, "¡Guau! Dios es un Dios de gracia" y "¡El amor de Dios es tan extravagante!"
Para muchos, un fracaso significa el fin del ministerio. Otros se reponen y son más eficaces. ¿Qué hace la diferencia?
Mi amigo Stephen Burrell hizo su disertación en el fracaso del ministerio amoral. Hizo cientos de entrevistas con pastores que fracasaron en alguna forma que no involucraba faltas morales. Mientras que todos manejamos los fracasos de diferente manera, Burrell notó ciertos patrones entre aquellos que respondieron de una manera saludable.
Algunos hábitos no nos sorprenden: estos ministros tenían sistemas de apoyo y mentores, y buscaban a Dios a través de la oración, de momentos a solas, y de la lectura de las Escrituras. Pero hubo tres factores sorprendentes. Primero, la mayoría no se recuperaron inmediatamente. Se tomaron el tiempo para llorar y sanar. Segundo, desarrollaron relaciones significativas con personas no-cristianas antes de reconectarse con la comunidad cristiana. Estas amistades parecen ayudar en el proceso de sanidad. Finalmente, podían mirar atrás a cierto momento significativo cuando sintieron fuertemente el Espíritu Santo obrando. Estas experiencias les permitieron perdonar, dejar la amargura, y empezar a tener esperanza.
Richard Rohr habla sobre "la autoridad de aquellos que han sufrido." ¿Crea el fracaso mejores ministros?
Los pastores con heridas profundas tienden a ser más compasivos y tiernos de corazón. El fracaso es una clara invitación a formas más profundas de la gracia. Puede hacernos mejores ministros, pero sólo si podemos manejarlo con gracia y verdad. Nuestra respuesta importa. Parte del rol del pastor es manejar el dolor fielmente a la luz de la cruz.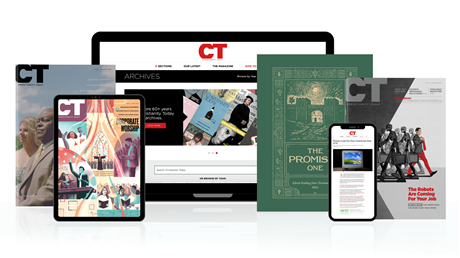 Subscribe to Christianity Today and get access to this article plus 60+ years of archives.
Home delivery of CT magazine
Complete access to articles on ChristianityToday.com
Over 120 years of magazine archives plus full access to all of CT's online archives
Subscribe Now
Conozca a un pastor fracasado que ministra a otros pastores fracasados
Conozca a un pastor fracasado que ministra a otros ...