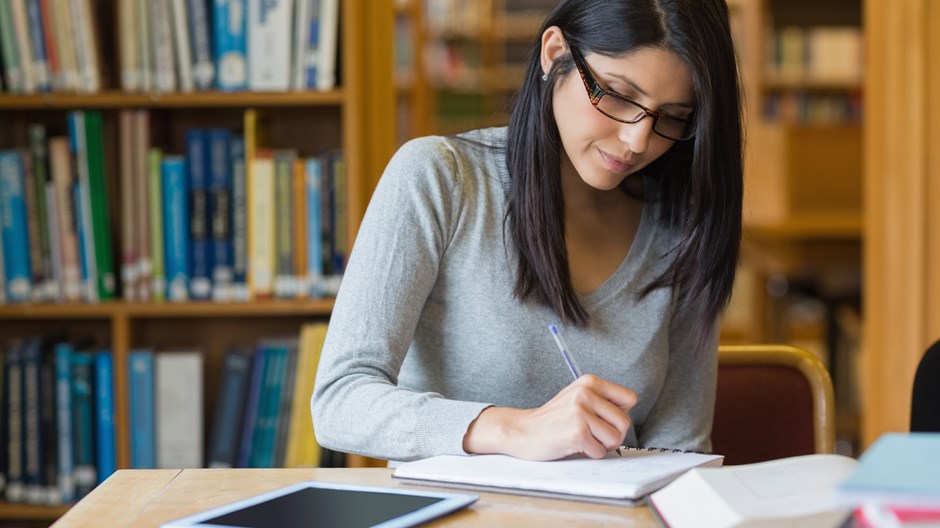 Image: Foto por Shutterstock
Como madre de dos hijas, la educación nunca está lejos de mi mente. Soy producto de la educación pública y privada. Mi madre les inculcó educación a mis hermanos en casa; y mi esposo y yo somos fundadores de una escuela particular subvencionada (charter school). No es un secreto que mi familia ama la educación, por las siguientes razones.
En Lucas 10:27 Jesús nos recuerda que somos llamados a amar al Señor, nuestro Dios, con todo nuestro entendimiento. Cuando yo me encontraba en mis estudios de escuela superior, el Señor iluminó mi corazón para entender este versículo en una manera más profunda. Comprendí que amar a Dios con toda mi mente significaba que yo necesitaba acercarme a mis estudios con una actitud diferente—al tomar mis exámenes, al escuchar a mis profesores para recibir el mensaje dado por ellos, y al escribir mis reportes. Necesitaba percibir estas simples asignaciones con un propósito eterno. Estas asignaciones eran más que actividades; cada una de ellas era un llamado a adorar. Similar a como vemos el canto de adoración en un servicio de alabanza al Señor, yo empecé a ver mi educación como una oportunidad para amar a Dios con todo mi entendimiento. Mi experiencia por medio de mi educación puede ser expresada por mi amor a Él, por una verdadera adoración, y por una verdadera oportunidad para vivir diariamente Lucas 10:27. Como resultado, mi visión de equipar a la Iglesia para vivir este llamado empezó a tomar forma.
Conforme el Señor empezó a darle forma a mi visión de amarle con todo mi entendimiento, aparentemente el Señor realmente estaba elevando mis estándares de adoración hacia Él, no solo con una porción de mi entendimiento, si no con todo mi entendimiento. En la última década, estoy más consciente en como el cuerpo de Cristo está hambriento de poder hacer una conexión entre la fe y la educación.
Es tentador considerar la educación como un medio que se usa con el fin de conseguir algo, fragmentado de nuestra relación con Cristo, pero el Señor está elevando nuestros estándares como hizo en Isaías, " Y temerán desde el occidente el nombre de Jehová, y desde el nacimiento del sol su gloria: porque vendrá el enemigo como río, mas el espíritu de Jehová levantará bandera contra él (59:19)." Como el cuerpo de Cristo, tenemos la oportunidad de explorar como nuestra fe en Jesús impacta nuestra relación en varios aspectos de nuestra educación. Amar al Señor con todo nuestro entendimiento será diferente para cada persona, pero es mi oración que cada uno de nosotros esté en una postura de rendimiento al Señor para ser usado por Él para su gloria.
Recientemente, empecé a servir como directora ejecutiva de la Coalición de Fe y Educación del NHCLC, que está formada para apoyar a Evangélicos Cristianos a una igualdad en la educación. Nosotros como el cuerpo de Cristo, estamos levantando los estándares para equipar a nuestros niños en la congregación y en nuestras comunidades para amar al Señor con todo su entendimiento (Lucas 10:27). Nosotros creemos y afirmamos que los padres tienen la libertad de escoger como educar a sus hijos, pero también entendemos que la Escritura nos llama a amar y bendecir a todos los niños de nuestra comunidad. Estoy muy emocionada en ofrecer recursos creados por la Coalición de Fe y Educación del NHCLC a los padres, pastores, y líderes de las iglesias. Usaré esta columna como un medio para compartir estos recursos así como también ideas y consejos prácticos sobre la intersección de la fe y la educación. Que la eternidad sienta el impacto del Cuerpo de Cristo comprometido a amar al Señor con todo nuestro entendimiento.
Estos son los dos recursos disponibles hoy:
Membresía en la Coalición de Fe y Educación: Cualquiera puede unirse o ser parte de la coalición y recibir consejos sobre como preparar estudiantes para asistir a la universidad—información acerca de oportunidades de becas, ideas de como contactar sus comunidades locales, y recursos gratuitos para padres y miembros de las iglesias. Aprenda más y regístrese en www.FaithandEducation.com
Domingo de Educación, 6 de Septiembre del 2015: Miles de iglesias hispanas alrededor del país usan el primer Domingo de Septiembre para enfocar a sus miembros en el valor de amar al Señor con todo su entendimiento. Hay muchas opciones creativas para enfocar la educación en nuestra iglesia. Usted encontrará ideas y recursos en www.FaithandEducation.com. Regístrese hoy para ayudar a estudiantes a enfocarse al llamado de Jesús de amar al Señor con todo su entendimiento (Lucas 10:27).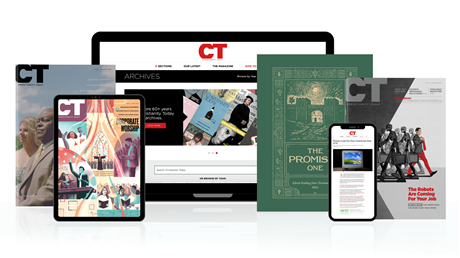 Subscribe to Christianity Today and get access to this article plus 60+ years of archives.
Home delivery of CT magazine
Complete access to articles on ChristianityToday.com
Over 120 years of magazine archives plus full access to all of CT's online archives
Subscribe Now
La educación puede edificar nuestra fe
La educación puede edificar nuestra fe