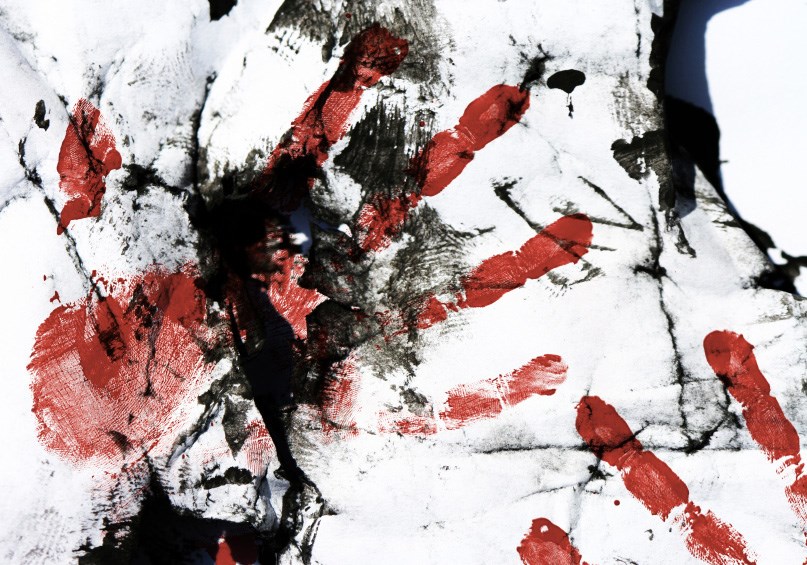 Image: LPettet / istock
El aborto empezó a atraer la atención de los evangélicos a fines de los años 1970s. Fue entonces que el cirujano neonatal C. Everett Koop y el apologista Francis Schaeffer iniciaron su gira con su serie de películas: Whatever Happened to the Human Race? [¿Qué le pasó a la raza humana?] Ellos argumentaban que el abortó por demanda—parte del desliz más amplio de esta sociedad que es la perdida del respeto a la dignidad humana—podía convertirse en un nuevo holocausto.
Luego, en 1982, la casa publicadora Intervarsity Press publicó el libro del erudito del Nuevo Testamento Michael J. Gorman titulado Abortion and the Early Church [El aborto y la iglesia primitiva.] El libro mostró con claridad, basándose en nuestros documentos no canónicos más antiguos, que los cristianos, a diferencia de la cultura Romana, prohibían el aborto y el infanticidio.
Esto debía haberle complacido a Schaeffer. Pero cuando se le pidió que hiciera una reseña del libro para CT, Schaeffer sólo dedicó 9 líneas del texto para afirmar el mensaje. Dedicó 66 líneas quejándose del epílogo, dónde Gorman conectaba la oposición de la iglesia al aborto, desde muy temprano en su historia, con la repugnancia que tenía a derramar sangre, incluyendo una repugnancia a la participación en el servicio militar y a la pena de muerte. Al tratar de desligar el aborto del resto del compromiso que la iglesia primitiva tenía a la santidad de la vida, Schaeffer obró más como un ideólogo que como un erudito.
Recientemente, otros autores han estudiado la oposición de la iglesia primitiva al derrame de sangre. Y ya no es posible negar, como lo hiciera Schaeffer, que a través de los escritos de los primeros cristianos corre una ética consistente a favor de la vida (pro-life). El libro del escritor de ética Ron Snider The Early Church on Killing [La iglesia primitiva sobre el tema de matar], provee material comprensivo original, mientras que el libro por el erudito George Kalantzis Ceasar and the Lamb [Cesar y el Cordero], aunque enfocado en la posición de la iglesia hacia el servicio militar, incluye también evidencia de que la iglesia se oponía al aborto.
Ya no es posible negar que a través de los escritos de los primeros cristianos corre una ética consistente a favor de la vida (pro-life).
Sin embargo, los cristianos pronto hicieron concesiones en su ética a favor de la vida para acomodarse a nuevas realidades sociales. Para el año 170 después de Cristo, ya algunos cristianos participaban en el ejército Romano. En 378, tan sólo 66 años después de que Constantino mostrará el favor imperial a los cristianos, Ambrosio de Milán fue el primero en articular la teoría de la guerra-justa.
En el libro The Sacredness of Human Life [La santidad de la vida humana] David Gushee narra la historia del pensamiento cristiano a favor de la vida—y nuestro fracaso al no poder llegar a vivir de acuerdo a esa ética. Aquí esta el eje de su argumento: La santidad de la vida humana que nos presenta la Biblia y los primeros líderes de la iglesia no está anclada en ningún tipo de calidad de vida. Los filósofos han tratado de ubicar nuestra esencia humana en diferentes cosas, desde nuestra habilidad para razonar hasta nuestra capacidad para relacionarnos. Pero, en el pensamiento bíblico, los seres humanos tienen santidad por el solo hecho de que el Dios Creador-Redentor les atribuye tal valor. Esta perspectiva centrada en Dios (teocéntrica) es vital porque los infantes, aquellos con incapacidades, y muchos de los de la tercera edad ya han perdido algunas capacidades claves, sin embargo siguen siendo de valor máximo y singular para Dios.
¿Cómo fue que la iglesia perdió su compromiso radical a favor de la vida? Gushee nos dice que un factor clave fue que la perspectiva apocalíptica del Señor Jesús se fue perdiendo al pasar de los años. Cristo prometió que regresaría pronto a establecer su reino. Pero pasaron los siglos, la población cristiana aumentó, y el reino de Dios llegó a ser asociado con una iglesia a la cual se le había otorgado poder estatal y con un estado el cual había sido bendecido por los líderes de la iglesia.
Creer en el valor sacro de toda persona, en la santidad de la vida, no sirve los intereses del poder. La guerra cambió de ser un mal necesario a un mandamiento divino. "El cristiano se gloría en la muerte del pagano" escribió el místico de la edad media Berdardo de Claraval [Clairvaux], "porque Cristo es glorificado."
Sin embargo, hubo algunos que testificaron en contra de esta glorificación teológica de la violencia. Fracisco de Asís, por ejemplo, luchó en contra del barbarismo de las cruzadas, y Bartolomé de las Casas condenó la crueldad del colonialismo español. Gushee presenta a estos hombres como excelente ejemplos de cómo ser como Cristo al tratar con dignidad a gente que los cristianos europeos consideraban menos que humanos.
Trágicamente, Gushee no encuentra una voz comparable que se haya levantado en contra de lo que él llama "el pecado original del cristianismo"—es decir, el anti-semitismo. A diferencia del colonialismo y la guerra santa, el anti-semitismo estaba arraigado en las tensiones primitivas entre la iglesia y la sinagoga, y continuó mucho después de la Reforma.
Shaeffer se preocupaba que Gorman estaba empujando "un tipo de pacifismo [no bíblico]." Gushee se rehusa a entrar en el debate entre el pacifismo y la guerra-justa. En lugar de eso, aboga por iniciativas "pacifistas-justas"—arduos esfuerzos por resolver conflictos, en una forma no violenta, que honran el compromiso de la teoría de guerra-justa de hacer de la guerra el recurso de última instancia. Si los cristianos de todos los estirpes ponen en primer lugar esfuerzos por hacer la paz, podemos ayudar a desnudar la guerra de sus justificaciones religiosas y vestir la santidad de la vida con el valor que se merece.
El sociólogo Rodney Stark ha argumentado que el cristianismo primitivo "trajo una nueva concepción de la humanidad a un mundo saturado por una crueldad caprichosa y un amor vicario a la muerte." Stark atribuye mucho del crecimiento extraordinario de la iglesia al hecho de que "le dio a sus convertidos . . . nada menos que su humanidad." Una ética consistente a favor de la vida (pro-life), al honrar lo que Dios honra, da un testimonio poderoso.
David Neff fue editor de Christianity Today.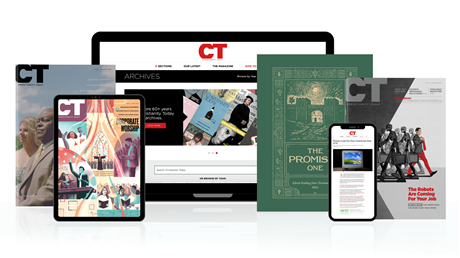 Subscribe to Christianity Today and get access to this article plus 60+ years of archives.
Home delivery of CT magazine
Complete access to articles on ChristianityToday.com
Over 120 years of magazine archives plus full access to all of CT's online archives
Subscribe Now
Una ética antigua, muy antigua
Una ética antigua, muy antigua