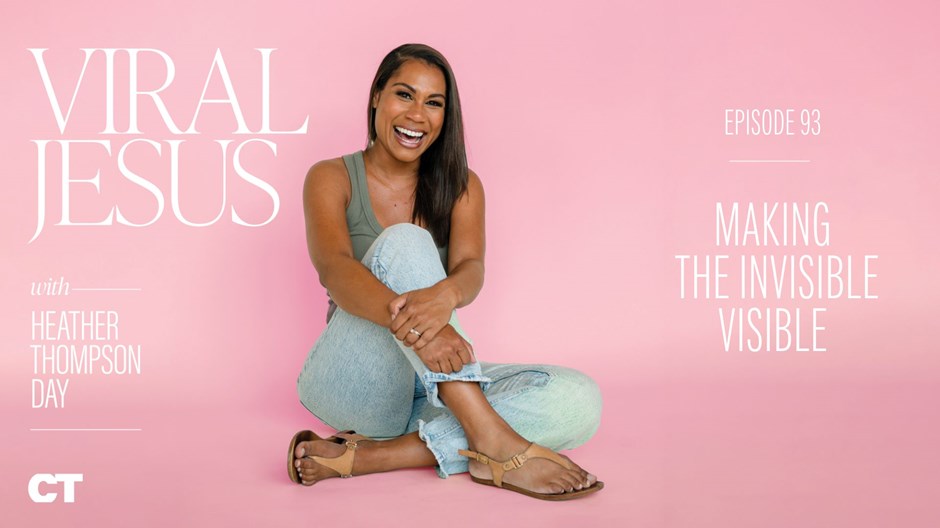 Subscribe to this Podcast:
Every Monday for the rest of 2023, we will be facing our week together, in faith. This week I would like us to meditate upon the invisibility of God.
God is invisible because he is meant to be seen in his people. Anyone who has heard me preach has probably heard me say that, and I mean it. When the world cries out, "Where is God?" It is not an indictment on God. It is an indictment on us, his image bearers, because God has always chosen to make himself known through his people. That's why we are called his image bearers. That's why our lives and choices and decisions are so important.
I am telling you, when you really believe this, you cannot just "mail it in" in your life anymore. You start to realize that the way you talk and respond and treat people, it all matters. To be an image bearer is to reveal the image of God to the people who are around you. All you're called to do is be faithful with the relationships, ministries, and assignments God has entrusted to you.
God chooses to co-labor with us in this world. There is a responsibility that comes with saying, "I am a Christian." This is exactly what Dr. Scot McKnight was talking about in our conversation with him a couple episodes ago. This is what it means to be a Christian.
It's an active process. It means I am choosing to walk in the way of the Lamb. Our prayer life shouldn't just be us asking God to send us someone to help us; it should also be us asking God who he is sending to us for us to help.
Let me give you an example. One of my best friends was a new boss for an organization, and she found out that a veteran employee that was working for her hadn't received a raise in 10 years. So, she went to the board and got a bonus approved and also doubled that worker's PTO. When my friend told her team member what she had done for her, the woman started to cry. And do you want to know what? I'm pretty sure when this employee went home, she didn't say, "God, thank you for this new boss." I can almost assure you that she went home and said, "God, thank you for seeing me. Thank you for acting on my behalf." And it was because my friend made God visible in her life. God is still active in the world. And he often shows up via the movements and actions of his church. He showed up in the movements and actions of my friend who fought for her worker, even though she didn't have to. She decided, I'm going to walk in the way of the Lamb. I'm going to be faithful with the people God has placed in my hand.
And there is someone this week who will feel closer and more seen by God because of what you choose to say or do. I'm asking you to see people, be present for them, show kindness, open doors, make connections on behalf of someone else.
When the world cries out, "Where is God?" It is not an indictment on God. It is an indictment on the church. It is an indictment on God's people who have ceased to live lives that would make God visible to the world around them.
My challenge to all of us this week is to make God visible in whatever sphere of influence you occupy. That is the call of the Christian, to be the hands and feet of our awesome God, who has chosen to be seen through his people.
"Now to the King eternal, immortal, invisible, the only God, be honor and glory forever and ever. Amen." –1 Timothy 1:17, CSB
Host Bio
Heather Thompson Day is an associate professor of communication at Andrews University in Berrien Springs, Michigan. She is the author of eight books, including I'll See You Tomorrow and It's Not Your Turn. Reach out to Heather on X, the app formerly known as Twitter, at @HeatherTDay and on Instagram @heatherthompsonday.
Additional Links
Get Heather's weekly inspirational email delivered to your inbox every Friday night at 7 PM EDT. Sign up now at: www.heatherthompsonday.com/links.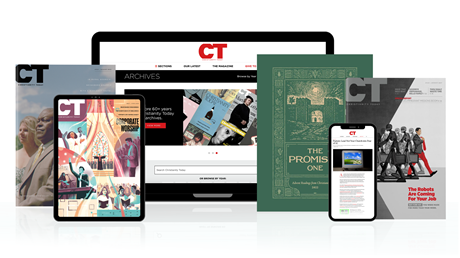 Annual & Monthly subscriptions available.
Print & Digital Issues of CT magazine
Complete access to every article on ChristianityToday.com
Unlimited access to 65+ years of CT's online archives
Member-only special issues
Subscribe
Making the Invisible Visible
Making the Invisible Visible