Nigeria
Nigeria is the most populous country in Africa. Divided between a predominantly Muslim north and a predominantly Christian south, the country is home to some of the world's most vicious scenes of religious conflict. Boko Haram (roughly translated as "Western education is forbidden"), an Islamist movement that seeks to impose Shari'ah law throughout Nigeria, has claimed responsibility for a spate of attacks on Christian churches in recent years.
Featured Articles
Violence in Nigeria: Breaking the Country's Fatal Deadlock
Christians and Muslims will find peace if they work together for justice.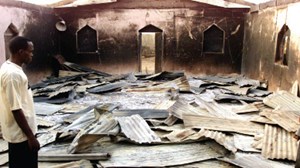 Church Leaders Debate Self-Defense
Nigerian Christians abandon cheek-turning.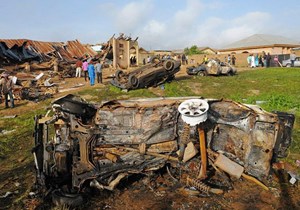 Nigerian States Propose Religion Limits as Gunmen Kill 19 at Bible Study
Continued surge in sectarian violence has local governments debating how to stop it.
loading more