David didn't wear Saul's armor and neither should you.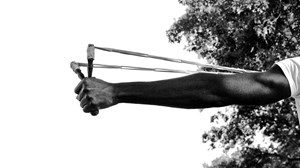 Image: Flickr
"Your time is limited. Don't waste it trying to live someone else's life," said the iconic Steve Jobs in a 1995 commencement address at Stanford University. These words call forth a sense of urgency. God wants us to spend our lives being who he has ...
Continue Reading
Follow Derwin Gray
We all need inspiration and transformation. The Creative Arts Team at Transformation Church takes a short snippet from my sermon each week to provide inspiration that leads to transformation. If these weekly videos inspire you, share them!
More: Inspiration And Transformation
Free Newsletters