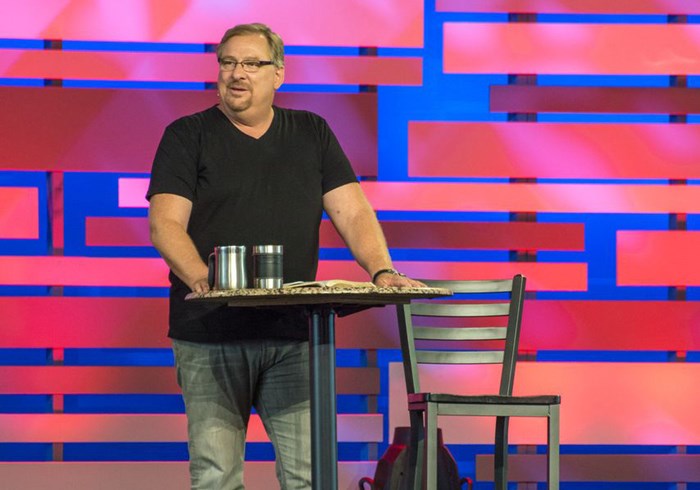 Following the April suicide of their son, Rick and Kay Warren have a new purpose for their 20,000-member megachurch: removing the stigma of mental illness from churches.
Rick Warren, joined by his wife on stage, preached at Saddleback Church on Sunday for the first time since Easter, five days before Matthew Warren's death. The sermon, the first in a six-part series on grief entitled "How To Get Through What You're Going Through," related the Warrens' journey to rely on hope in God in their subsequent grief.
"God knows what it's like to lose a son," Rick Warren noted.
He ended by promising his Saddleback congregation that their next major ministry focus would address mental illness within churches. Though Saddleback already sponsors a support group for family and friends of people with mental illnesses, Warren envisions a program similar to Saddleback's campaign against the stigma of those with HIV/AIDS.
"It's amazing to me that ...
1