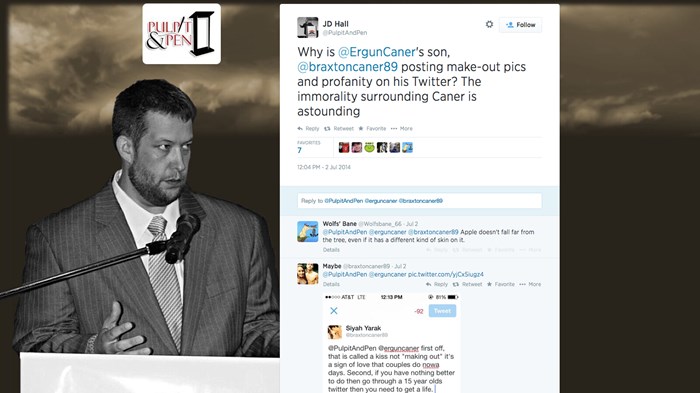 Image: Twitter screenshot
Update (Aug. 11): A "broken" J. D. Hall offered a lengthy confession to his Montana congregation on Sunday, expressing sorrow that his interaction with Braxton Caner was "adversarial rather than pastoral" and explaining his intention to "back away" from "fighting a war" for reform in the Southern Baptist Convention.
"In one sense, I am reaping what I sowed. When you live by the sword, you die by it," said Hall, who posted the audio on his blog and gave a full transcript to Associated Baptist Press (ABP).
"I do realize that God never needed me to right every wrong in the denomination," said Hall, according to the ABP transcript. "In my zeal, there has been a disconnect between my theology and my methodology. I do know God is sovereign—and yet, I've relied too much on my own strength and not solely on the Spirit in my earnest desire to see justice prevail. That's sin, even if the cause is right. I ...
1