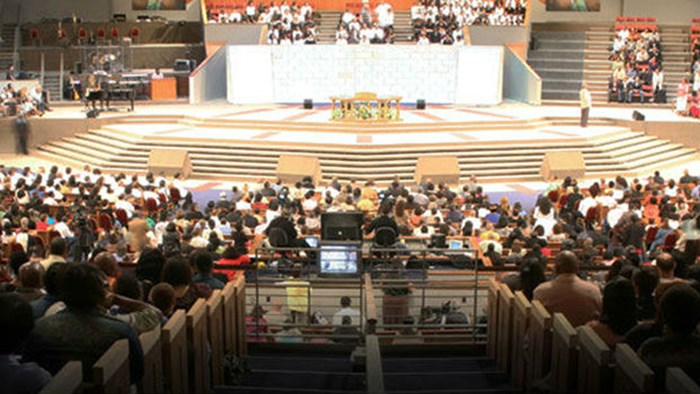 Image: The Potter's House
A self-styled "socially conscious investor" who took his "Building Wealth Tour" to churches across America has been indicted on charges of defrauding investors of more than $5 million.
Ephren Taylor II is accused of participating in a conspiracy to defraud investors from April 2009 through October 2010, according to the U.S. attorney's office in northern Georgia. As part of the alleged scheme, Taylor traveled around the country delivering wealth management seminars to church congregations, claiming that 20 percent of his profits were donated to charity. According to the attorney's office:
The investments pushed by Taylor included investing in promissory notes, where the funds invested would be used to support small businesses, such as laundries, juice bars, and gas stations. Taylor is alleged to have falsely represented the revenues and returns for these businesses knowing that they were not profitable. Taylor also pushed an investment in sweepstakes ...
1