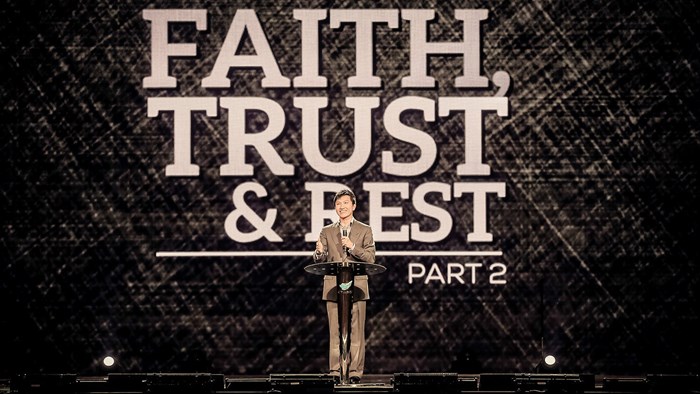 Image: Michael Chan
One of Singapore's most prominent pastors says he was wrongfully convicted of fraudulently funding evangelism through the tithes of his megachurch.
"Whilst I respect the court's decision, there are points which appear to be erroneous and warrant appeal," wrote Kong Hee, leader of City Harvest Church (CHC), in a statement posted on Facebook. "I will therefore be preparing to file an appeal against both my conviction and sentence."
Last month, Kong and five other CHC leaders were found guilty by Singapore's charity commissioner of siphoning $35.9 million in church funds to support the singing career of Kong's wife and church co-founder, Sun Ho, in the United States and Asia. The megachurch maintains that Ho's pop music was intended as a form of outreach to non-Christians.
Kong, who was sentenced to eight years in prison, compared himself to the Apostle Paul in a nearly 1,000-word statement entitled "Can & Should Christians Appeal?" ...
1