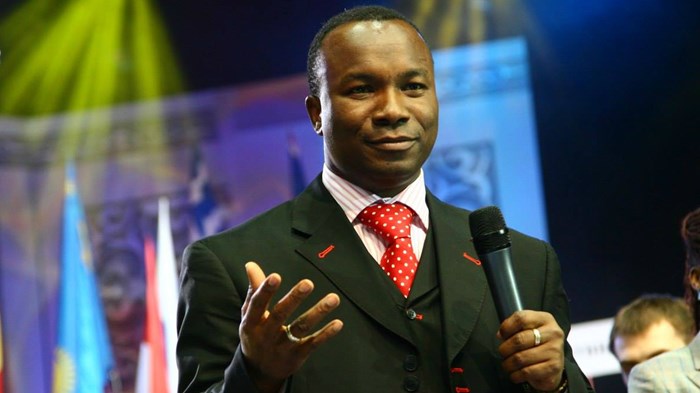 Image: Facebook
The controversial founder of one of Europe's largest Protestant churches is battling some in his church leadership over his reaction to multiple affairs.
Sunday Adelaja, a Nigerian pastor who leads the charismatic Embassy of the Blessed Kingdom of God for All Nations in the Ukrainian capital of Kiev, has admitted to having affairs with parishioners. The confession came one month after he posted a video on his blog titled "Sexual Sin Is Not Enough to Take You to Hell."
The female parishioners revealed the affairs to other area pastors, who then took the information public, according to the Council of Bishops of Christian Evangelical Churches of Ukraine. (English version here.) The leaders warned Ukrainian Christians about Adelaja, also noting previous allegations that he bilked investors of $100 million in a Ponzi scheme called King's Capital.
Earlier, a website called ZimEye claimed to have exposed Adelaja by having an undercover reporter pose as a "prophet" ...
1