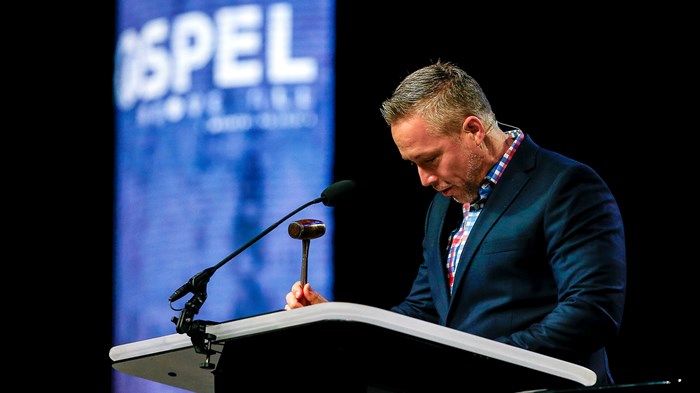 Image: Butch Dill / RNS
For most of their history, Southern Baptists have opened their meetings with a gavel named for a slaveholder.
The president of the nation's largest Protestant denomination now says that gavel should be retired.
"Southern Baptists, I think it is time to retire the Broadus gavel," said J. D. Greear in a Wednesday statement. "While we do not want to, nor could we, erase our history, it is time for this gavel to go back into the display case at the Executive Committee offices."
The gavel, first used by SBC officials in 1872, was named for John A. Broadus, a Confederacy supporter and a founding faculty member of the Southern Baptist Theological Seminary, the SBC's flagship seminary.
The SBC president said he had felt uneasy using the gavel at the 2019 meeting in Birmingham, Alabama. He was aware of Broadus's racial views but also said he "did seem to change some of his positions later in life."
Greear said the gavel's presence was sending ...
1