Preaching When Parched: our interview with the late, great Gardner C. Taylor
The preaching icon's reflections on desolate spirituality, "aridity," and the hope of home.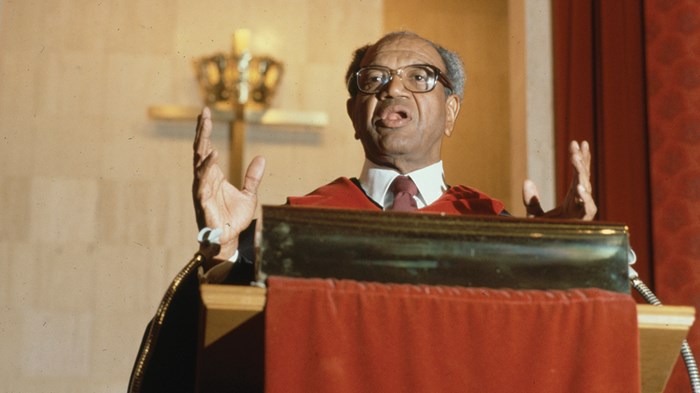 Gardner C. Taylor, "the dean of the nation's black preachers," died, fittingly, on Easter Sunday, April 5, 2015. For 42 years, Taylor was pastor of the Concord Baptist Church of Christ in Brooklyn, New York, before retiring in 1990. He helped to found the Progressive National Baptist Convention with Martin Luther King Jr., providing an important base of support for King's civil rights work. Taylor's sermons and articles on preaching can be found at PreachingToday.com.Leadership Journal featured both Taylor and preacher Lee Strobel in Timeless Tension, an interview on biblical preaching for different generations. What follows is "Preaching When Parched," Leadership Journal's 2011 interview with Dr. Taylor, as he reflected on a lifetime of preaching.
* * * * *
Doing ministry means walking through times of darkness and dryness. During seasons of spiritual desolation, what can a church leader offer the congregation? And is there any personal encouragement ...
You have reached the end of this Article Preview
1