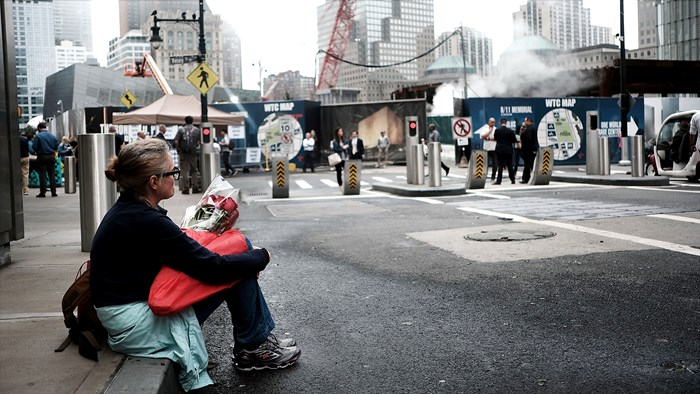 Image: Spencer Platt / Getty
A few weeks ago I was in New York City and I visited Ground Zero for the first time. Here is a reflection I wrote later that evening:
Despite the ongoing construction of the Freedom Tower and memorial, it's hard to absorb that 10 years ago it was a scene of chaos and carnage. This afternoon, like September 11, 2001, was a clear and warm day. I walked though the canyons of Lower Manhattan trying to imagine what it would have been like on that history-changing morning. I couldn't.
I hadn't planned to visit Ground Zero on my quick trip to New York. But yesterday I got an invitation from Greg Wheatley at Moody Radio to be part of a panel discussion on his program, Inside Look. The special episode will air around the anniversary of 9/11, and will focus on the events of that day and what's happened since.
Pedestrian walkways around the site include many renderings of the memorial that is being built. Years of debate occurred before a final design was chosen, but I think they got ...
You have reached the end of this Article Preview
1