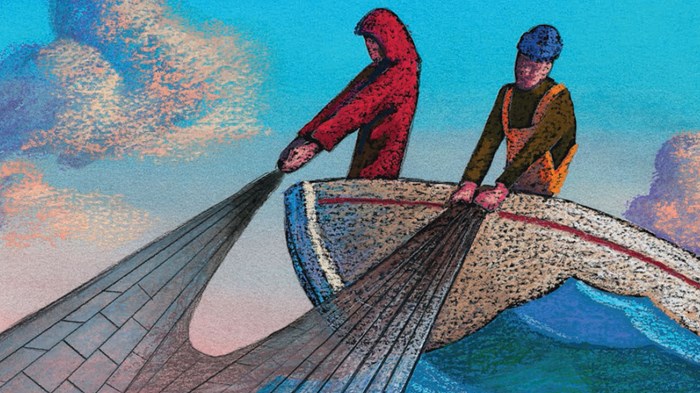 When you think of fishing, what image comes to mind: a solitary figure with a rod and tackle box, patiently choosing a lure, casting, and reeling? Or a commercial shrimp boat with nets spread wide?
When Jesus said, "I will make you fishers of men" (Mt. 4:19), what kind of fishing did he have in mind? When he called out that first ministry team, was he picturing them as net-fishers or anglers? The question is one worth considering, since we, too, are called to that same task.
Jesus used the fishing metaphor to describe evangelism and disciple-making, and today's assumption is often that it's an individualized task. We tend to think of a fisherman as an angler, which is defined as (1) a person who fishes with a hook and line, or (2) a person who gets or tries to get something through scheming.
The individualized terms personal salvation, personal evangelism, and personal discipleship are actually relatively new within Christendom. Even the phrase personal Savior ...
1