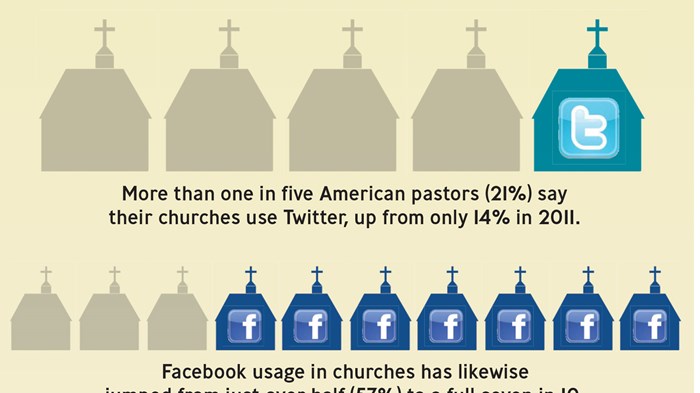 A new Barna study shows that, in the last two years, there has been a significant jump in the number of pastors and churches engaging social media.
More than one in five American pastors (21%) say their churches use Twitter, up from only 14% in 2011.
Facebook usage in churches has likewise jumped from just over half (57%) to a full seven in 10.
23% of Pastors use Twitter
66% of Pastors are on Facebook
22% have a personal blog.