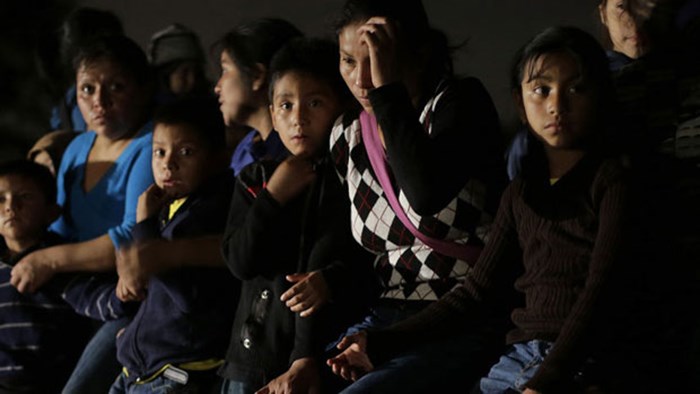 Image: Eric Gay/AP via MSNBC.
Friends, I'm pleased to share this piece from the Evangelical Immigration Table's Matthew Blanton, writing on the current humanitarian crisis of unaccompanied children at the U.S./Mexico border. EDIT: Don't miss this standout companion piece from Matt Soerens offering a (rare) first-person perspective and practical ways forward for churches wanting to make a difference for vulnerable children. - Paul
Easy prey for human traffickers. Thousands of traumatized children. Overcrowded government facilities. Social unrest. How are we to respond to the political, moral, and humanitarian crisis happening at the southern border of the United States?
An unprecedented wave of children has been pouring into the United States from three Central American nations: Honduras, El Salvador, and Guatemala. In the past few years, the number of children migrating to the U.S. has exploded—8,000 in 2012, 14,000 in 2013, and a projected 90,000 this year. These children are seeking refuge and ...
You have reached the end of this Article Preview
1