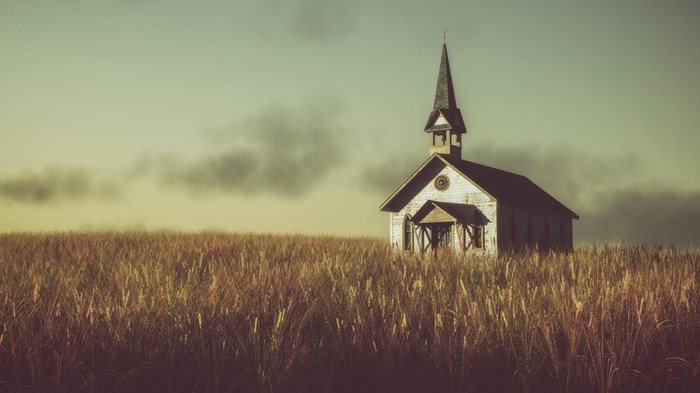 Image: ysbrandcosijn/iStock
Not long ago I was spending a weekend at the coast. When Saturday came I started thinking about church the next day. Showing up seemed like the right thing to do, but there was another part of me that just wanted to spend a quiet morning on the balcony, watching the waves, and enjoying the presence of the Lord with a cup of coffee.
But going to church seemed like the right thing to do.
I am a pastor, so my first inclination was to do a quick Google search, find what appeared to be the most happenin' church within driving range. Maybe I could go experience the best and steal any good ideas that I could find. But I wasn't up for it. It felt too calculated and sounded like too much work.
So I took a path less traveled.
I noticed that two blocks down, on a little side street was a small, weather-beaten community church. The paint had begun to peel, and the bell in the steeple was rusting. However, I decided that the next morning I would attend. I would simply join together with the nearest ...
1