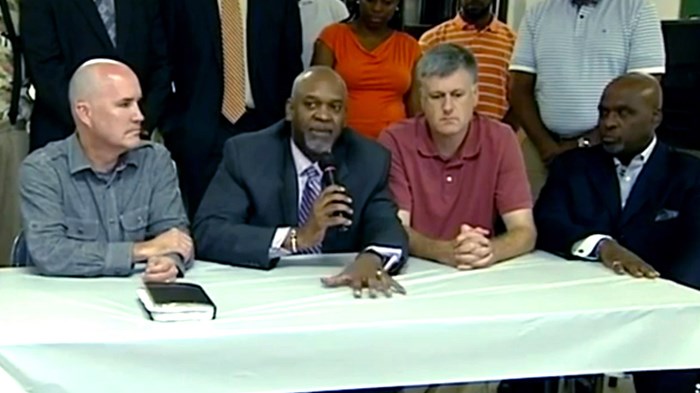 Image: Photo courtesy of WLWT5 in Cincinnati.
Here in Cincinnati, we have become the latest national spotlight as University of Cincinnati police officer Ray Tensing shot and killed an unarmed black man, Sam DuBose. The county prosecutor Joe Deters charged the police officer with murder after viewing a body cam video that showed no violence from the victim. Deters went so far as to call the officer's response senseless and asinine. Having the prosecutor respond with such speed (10 days after the incident) and the evidence being so clear has helped our community respond with overall unity. However I am still startled at the responses of some who blame the victim for having a police record and consider his behavior blameworthy of his murder.
Michael Emerson and Christian Smith noted in their landmark work Divided by Faith that white and black Christians respond differently to social issues. White Christians tend to spiritualize everything, and black Christians respond with social justice. During this current event, I have ...
You have reached the end of this Article Preview
1