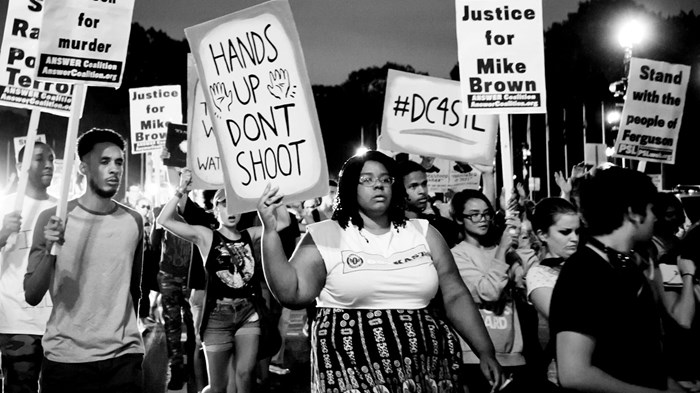 Image: Rena Schild / Shutterstock.com
Every week in "Pulse," Leadership Journal provides context and perspective on a stand-out cultural event from the past week, illuminating the ways it might impact local church ministry.
At the one-year anniversary of Mike Brown's death last week it was clear that the movement and protests that followed have illuminated America's lingering racial divide.
We're still talking about Ferguson primarily because of its complexity. Many white Christians, myself included, have been convinced for years that the darkest parts of our racist past were behind us, save for some more remote pockets of the South. Smaller examples of racism seemed inconsequential, even quaint, insofar as they seemed rare and inevitably passing away.
But the violent revelation that Ferguson brought to light—that black bodies were more likely to be feared, and therefore destroyed—was enough to shock many white Christians out of the misguided idea that racism in any form can ...
1