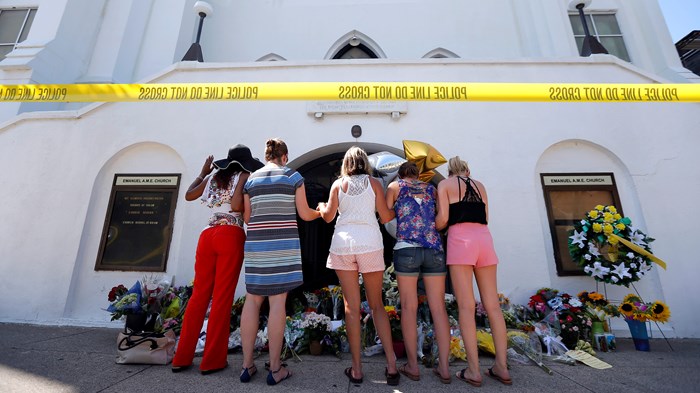 Image: Stephen B. Morton / AP
"Is There No Safe Place?"
Not unlike our church, the people of Emanuel AME Church in Charleston meet every Wednesday for Bible study. And like us, everyone is welcome to attend. On a recent Wednesday night, a man sat among those desiring to study the word and draw closer to God and one another. He sat for an hour, filled with hate, before he began to open fire, killing nine people. A witness heard him saying that he had come to kill black people.
As a black man, I'm left wondering, Where can we go, is there no safe place?
There was a time when folks would run to the church screaming "Sanctuary! Sanctuary!" as if entering the church was like entering an embassy of the kingdom of heaven. The church gave those in harm's way relief from this world's unjust laws and hate. But it was in this embassy of heaven that our brothers and sisters were met with unbridled hate. The pervasiveness of this evil reminds me that this battle is not one waged against flesh ...
1