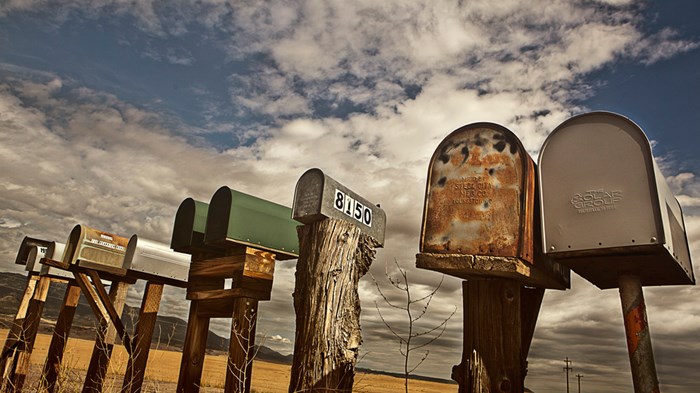 It was early in the ministry of my first church and I was enthusiastically sharing my vision for the transformation not only of our little church, but our community, our region, and beyond. My rural co-leaders listened patiently until I began to outline goals for the future. At that point a leader interrupted with his perspective regarding goal setting.
"Pastor, nobody can tell what is going to happen until it happens, so what is the point of setting goals?" To bolster his point, he quoted Scripture: "You do not know what your life will be like tomorrow. You are just a vapor that appears for a little while and then vanishes away. Instead you ought to say, `If the Lord wills, we shall live and also do this or that.' 'But as it is, you boast in your arrogance; all such boasting (and presumably, goal setting) is evil.'"
In the pause that followed, it was pretty clear that at least some of my rural leaders thought that the whole notion of setting goals and strategic planning was at odds with the will and ways of God. But I was thinking, How do they accomplish anything without a goal?"
It was my first lesson in rural ministry. I was learning that rural is separated from urban/suburban by more than miles. Rural is a distinct socio-cultural context that comes with its own assumptions and mindset. Effective ministry in rural contexts requires that you adapt your leadership style. Otherwise you simply won't be effective.
Understanding the culture
Some years ago a friend of mine who pastored a Scandinavian country-crossroads church was at first delighted—and then perplexed—by business meetings that proceeded with little discussion, little dissension, and the passing of all motions brought before the floor. (Some actions of which would be later ignored). Closer observation revealed that the real meeting began after the adjournment of the official meeting. It was there the same people, with coffee in hand, would weigh the matters introduced in the formal meeting, and by consensus, either validate the decisions of the formal meeting, or overrule them. His congregation considered the official meeting a polite concession to their pastor.
The leadership/management landscape in rural settings is very different than that of a city. Historically, the demands of rural life have required and rewarded a general practitioner approach. Leadership and management are "hands on." Authority structure is egalitarian. "Mom and Pop" are the CEO, COO, CFO, and CO-laborers in their shop. Organizational structures—if they exist—are flat. Decisions are made by consensus. Formal discussion, formal votes, and democratic process may be tolerated, but in fact these formalities are often meaningless.
In rural settings ... Decisions carry unspoken risks. A decision could polarize people and jeopardize the social harmony that makes life bearable in small communities.
In rural settings, group decision-making is often a slow-motion exercise. Decisions carry unspoken risks. A decision could polarize people and jeopardize the social harmony that makes life bearable in small communities. A decision could cost resources that might be needed later. A decision might leave the individual or group to face shame within a system where community approval counts. The bigger the decision, the greater the caution.
How are we to lead in the face of these cultural headwinds?
Finesse, don't force. Take a more subdued approach to strategic planning. Involve your people in informal ministry assessment. Encourage group problem-solving. Group authorship of solutions produces ownership of goals. "Trial periods" will give people an opportunity to test a goal with minimal risk.
Frame goals as guidelines for investment rather than benchmarks of success. Be clear about the process of implementation. Rural people will seldom commit to a destination until they are crystal clear about the route you intend to take to get there. Consider moving toward a large or complex goal in intermediate steps. Celebrate intermediate achievements.
Never use goal setting as a means of coercion or manipulation. Make certain that the goals you agree on reflect God's agenda for the church—not the private agenda of individuals.
Time management in an event-oriented culture
Rural people view time differently than their urban counterparts. As a young man, I was sent on an urgent mission to retrieve parts for a broken machine during harvest on our farm. Rushing to the implement dealer I explained the need and the urgency. The farm equipment dealer yelled to his brother in the back room. "Charlie, we've got to have a part right away. What time does the mail go out?" I went to another dealer.
Two Greek terms describe contrasting perceptions of time. Chronos—the sequential linear progression of moments, days, weeks and years—and kairos—what is happening in the moment. Although the complexities of life in the 21st century make the clock virtually inescapable, rural people are typically more event-oriented than their urban counterparts.
In agrarian rural areas people can be incredibly unconscious of chronos. Among strongly event-oriented people, time may appear to have little value and "lateness" have little meaning.
How do we coordinate ministry efforts among people who care less about time?
Adjust your expectations. Be sensitive to cultural perspective and seasonal rhythms. A church constitution in a rural western state reads "The pastor shall not schedule revival meetings during harvest," forever memorializing one pastor's failure to observe seasonal rhythms. Work with your leaders and congregation to identify the congregational reserves of discretionary time. Use that information in ministry scheduling.
Encourage more thoughtful and strategic investment of time. Church leaders have often been insensitive to the impact of 21st century time compression in our call for more commitment in the lives of our people. Rural America is not exempt from this time compression. The appeal from church leadership for more commitment must be amended. We must appeal for less commitment to that which does not matter as much. People need help in discovering their passion, setting priorities, and saying "no" to the myriad of opportunities that do not fit God's design for them. Leaders need to model similar resolve.
Rural culture has historically required and rewarded a general practitioner approach with little emphasis on specialization or excellence. An unintended result may be directionless leadership and mediocre ministry. Although rural churches may never reflect the specialization of their suburban counterparts, movement toward greater specialization will lead to greater effectiveness.
Encourage focus and specialization by modeling it. Be clear about your calling as a shepherd, and your role as a servant leader. Maintain the servant/leader balance.
According to Ezekiel 34, the Shepherd's task involves leading (13), feeding (14), and various acts of tending (16). Most pastors were trained to feed and to tend and rural churches will reward you for both. The result is a happy, symbiotic relationship in which nothing much is happening for the kingdom. Countless rural churches are struggling with a lack of leadership because pastors have not been trained to lead, and because rural churches are reluctant to be led. The insertion of pro-active, visionary, contextually sensitive leadership is essential—perhaps the greatest need of rural churches as a genre—and, in my estimation, the most challenging to do well.
Narrow your bandwidth
Virtually all rural pastors are attempting to do far more than we're qualified to do and our ministries and our energy levels are suffering. Edit your job description. Identify how you're actually spending your time. That is your current operative job description. Clarify and communicate your strengths. Dialogue with your leaders and members concerning what you're best at. How much of what you are currently doing flows out of your strengths? How much of what you are currently doing is dredged from the limited resources of your weakness?
A survey of my first rural congregation revealed 12 artists with experience varying from line drawing to nationally published pencil sketches. I was stunned. One tenth of our members were artists! A second revelation was deeply convicting. Not one of them had ever been invited to use their artistic abilities in ministry in any of the churches they had attended. We asked. They responded.
Survey your congregation's gifts, hobbies, and interests. Find out who God has already provided to help you. With the approval of your leadership, begin to delegate your least essential responsibilities to church members who are qualified and/or whom you will train. God has equipped some of your people to maintain buildings, do clerical tasks, visit shut-ins, assist with hospital visits, teach adult classes, and may well do it better than you do.
Embrace excellence
Start with quick wins. Begin with some quick, visible changes. My first church consisted of a small group of loyal people who had attended so long they had forgotten what their campus looked like. Frayed curtains, peeling paint, a faded church sign all communicated "Expect mediocrity and you won't be disappointed here." Our first steps toward excellence involved a few gallons of paint and a lot of elbow grease. The face-lift was noticeable and the motivation was tangible.
Resist the temptation to exhaust your resources attempting to overhaul what you do poorly. Instead, do what you do well—better. Every church has one or two things that they do well. Identify what you do best and do it better. Evaluate, improve, get training from those who do what you do, only better. The process of improvement will spill over into the next tier.
The generalist mentality of rural culture can result in smaller rural churches attempting to do a little bit of everything a big church does. Don't go there. Over-programming is a guarantee of mediocre quality as well as exhaustion. Reduce programming, increase quality, and then expand ministries as additional resources indicate.
Seeing unmet needs, all leaders are occasionally tempted to "lower the bar" concerning commitment and excellence in order to more quickly fill the gap. Too often we recruit to a need with the hesitant apology "I know you're busy, but this isn't much of a commitment. It won't take a lot of effort." But if we want to motivate Davids to act, we need to introduce them to Goliath! "This is a critical need. It's very demanding. It requires significant ability and maturity. I have prayed about who God has been preparing for the challenge. I think it's you."
Make certain your standards of excellence are contextually appropriate. Establishing an artificially high standard of excellence will demotivate people.
Lead with finesse, not force. Plan cooperatively, commit strategically, do less better, move the motivational bar in the right direction. Your rural church will not become more urban. It will become more effective in accomplishing the mission that God has given you.
Marty Giese is pastor of Faithbridge Church in Park Rapids, Minnesota.