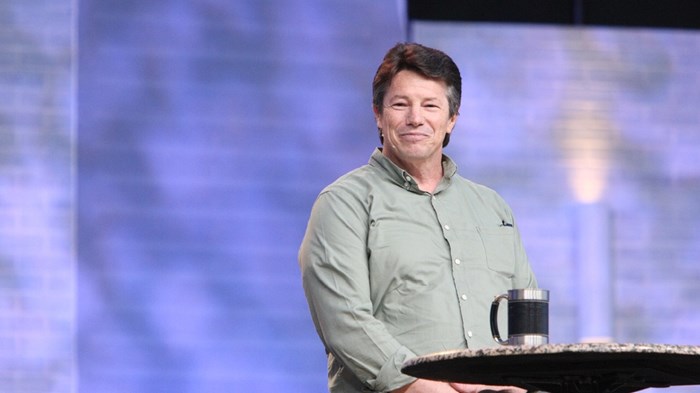 Image: Saddleback Church
At the age of 18, Danny Duchene sat in a California county jail cell, coming out of an intense withdrawal from a heavy addiction to alcohol and marijuana. He had been arrested for participating in a crime that resulted in the killing of two men, and now faced a double life sentence.
"Once I became sober, the full weight of my crimes and what I had done came crashing down on my conscience," Duchene, now 52, recently told a crowd at Saddleback Church in Lake Forest, California. "It was at my lowest point that God's mercy showed up in my life."
Locked in that California cell, Duchene never could have imagined that on April 2, 2016, he'd be standing in front of a congregation of thousands, sharing his testimony from the pulpit at Saddleback. That day, lead pastor Rick Warren and a team of his colleagues commissioned Duchene as the newest pastor of Celebrate Recovery Inside: a national prison ministry that connects inmates with biblical counseling curriculums ...
1