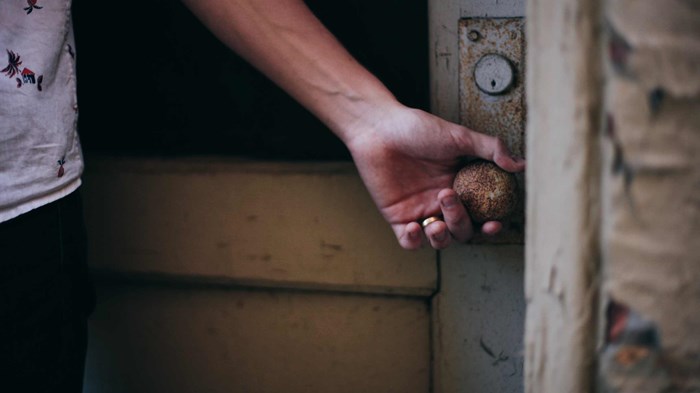 Image: Michael Ramey / Unsplash
Let me let you in on a little secret pastors usually keep to themselves: when someone leaves your church, it's excruciating.
A few months ago, for instance, a middle-aged man in my church informed me he had decided to pack it in. He shared several reasons why: he didn't like my teaching, felt I was not being biblical in my leadership, thought I was inaccessible to him and his needs, and insisted that the priorities of the church were not right. He went on to tell me that when I returned from my sabbatical last year, he'd hoped I would announce that I would be leaving the church to pastor elsewhere. And to cap things off, he told me there was a season where he was so angry with me that he wanted to kill me.
It took me about a month to get over that conversation. Pastors pour so much of ourselves into our churches that it's difficult for us not to take our work personally. Because ministry is rooted deeply in relationships, when a family leaves, it can feel like the worst of bad breakups.
Members leave churches for all sorts of reasons. Some are understandable: they move away, receive a job transfer, or get married. Others cut deeply: they don't think they are being fed, they don't feel connected, the church across town has a better kids program—or worse, they're hurt, so they leave with a vindictive spirit, torching leadership with their words on the way out the door. While the fact that people are leaving your church hurts plenty, it's how people leave that affects church leaders and members the most.
On the other hand, one of the best family exits from our church happened about a year ago. After six years of significant leadership and serving in our church, Brendon and Rachel Derr discerned that they needed to move on. It was hard news to hear; I was deeply disappointed.
But the way Brendon and Rachel informed us was a gift. Brendon took me out to dinner and explained the reasoning, the process, and how he wanted his family to leave well. He shared specifically about the ways the church blessed his family the past several years and how each of his family members has grown there. He asked me my thoughts and allowed me to respond, even asking about how to communicate their departure to the rest of the church when they leave.
After they moved on, one of the pastors at the church the Derrs now call home called me, wanting to know what was behind the departure. I was able to share their transition naturally and graciously. I told him about the family's wonderful assets, their hearts to serve, and how they had blessed our church in their time with us—including how well they left. I ended the call by assuring him he'd soon be blessed by the Derrs' involvement in his church—and I meant it.
Although they left more than a year ago, Brendon and I still get together for sushi every few months to catch up. I'm convinced those meetings never would have happened had it not been for the way in which his family left so honorably.
A family's decision to leave a local church will always be difficult for pastors to hear and process. Choosing and planning to leave well, however, has the potential to affirm not only the pastor and the church, but also the witness of Christ among others in your community. If you make the decision to leave with honor and grace, then others may be blessed by the space you leave behind.