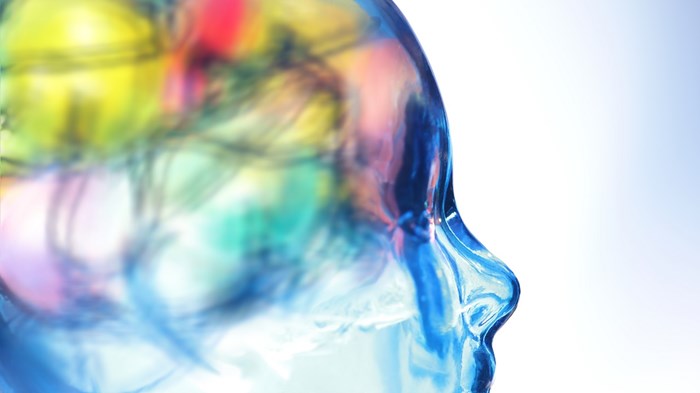 My office is crowded with parishioners who are afraid to disclose their struggles with mental trauma to anyone in their local congregations. For the most part, they fear some sort of rejection or judgement if they are authentic in describing their struggles.
I routinely ask my patients, who are members of local churches, if they have shared their struggles with their pastor, small group leader, or anyone in a discipleship role. Some wish they hadn't. One woman with bipolar illness told me that the behavior of her local church re-traumatized her in a different manner. "I now feel spiritually defective to go along with my defective mind."
She continued:
I feel so alone at church. I invite people over for meals and try to make friends. But when they find out that I am bipolar, they either preach to me about sin and healing or ignore me. I refuse to be invisible about my illness. However I long for true friendships and community. I don't need a sermon. I need a friend who will see me as a person. I need a hug … and perhaps someone who will try new recipes with me.
Many people of faith are too ashamed, guilty, or embarrassed to take the risk of revealing their struggles with mental illness.
In contrast, some of my patients have experienced tremendous emotional healing because of their experience with their local church. One middle-aged man struggled with depression since his college years. He struggled through a successful business career while being active as a Bible study leader. He felt like a fraud as he taught others about the Bible, while battling deep hopelessness and depression in his private life.
He took the risk of sharing his story with his pastor who referred him for psychiatric evaluation, while spiritually supporting him. The evaluation revealed several significant medical and genetic problems that caused his brain to function abnormally. In fact, the tests suggested that he should have barely graduated high school and should be on disability from severe depression. He had a graduate degree and a 30-year business career. When confronted with this paradox, he gave the following response:
I am overwhelmed with the information that you shared with me. I am extremely grateful to God and a small, select group of people who tried to understand me, supported me, and stood by me—even when my behavior was not understandable or pleasant to be around.
Why are some churches redemptive to my patients and their families, while some leave my patients feeling alienated and angry? The Good Samaritan (Luke 10:30–35) provides a model for how churches can minister to those with mental illness.
1. Healthy churches know what to look for.
The Good Samaritan did not jump to any conclusions. He saw the injured man where he was and ministered to him where he was. Perhaps the Good Samaritan could "see" him because the Good Samaritan had been through some things himself. Perhaps he, too, had been victimized and left on the side of a lonely road. Perhaps someone in his family had been helped by someone that refused to pass by on the other side.
"I feel so alone at church. I invite people over for meals and try to make friends. But when they find out that I am bipolar, they either preach to me about sin and healing or ignore me."
Many people in churches have been through issues themselves or in their families. If these experiences were handled in a healthy way, they can prepare someone to minister to someone else in need. Coming from a place of pain or dysfunction may sharpen your vision for those on the side of the road if you allow God to help you through your pain.
Helpful churches make an effort to see my patients and are minimally knowledgeable about mental illness. They know clinical depression involves physical symptoms such as appetite and sleep problems, lack of interest in pleasurable activities, social isolation, spontaneous crying spells, and sometimes physical symptoms such as pain. These are the people who are quiet and may isolate at church. These are the people who may disappear from small groups or Bible studies. These are the people who assume no one will miss them or come looking for them. These are the people who believe that the promises in the Bible do not apply to them and that prayer is an act of futility—at least for them.
Helpful churches know bipolar disorder is characterized by periods of elevated mood, grandiosity, spending sprees, sexual impulsivity, driving fast, and irritability. These are referred to as manic symptoms. These people can be the life of the fellowship group at first and then go over the lines of appropriate behavior. They may flirt or try to take on responsibilities for which they are not gifted. They may be moody and have feelings that are easy to hurt. They are prone to periods of extreme depression in contrast to their mania. Some people have speculated that King Saul in 1 Samuel may have had bipolar disorder.
Helpful churches know that the "bad child" at church may have attention deficit disorder, which can masquerade as behavior problems in kids due to impulsive behavior, hyperactivity, and an inability to focus on non-interesting topics. These kids know right from wrong and repent of their mistakes. Yet they can't seem to help themselves, in part because of medical problems with how the dopamine systems function in their frontal lobes.
Helpful churches have learned to see these problems by getting training and learning what to look for.
2. Healthy churches have innkeepers.
The Good Samaritan was a safe person who did not rob the man of whatever dignity he had left. He assessed the man's situation and gave him what he was able to give at the time. He was not traumatized into inaction by his fear of the unknown. He partnered with someone—the innkeeper—who could provide what he was not trained to provide.
Many of my patients feel as if they have no name, only a diagnosis.
Mental health professionals serve in the innkeeper role for many churches. The innkeeper does his job in partnership with the Good Samaritan, who never abandons the injured man. The Good Samaritan takes ownership of the situation and comes back to check on the man. The churches my patients adore never leave them or forsake them (Heb. 13:5).
Innkeepers are varied. Sometimes they are psychiatrists, but most psychiatric medications for mood and anxiety problems are written by OB-GYNs and primary care doctors. Some innkeepers are devout believers, others are not (just like all medical specialists).
3. Healthy churches have a mental health plan.
Churches that effectively minister to those in emotional distress have a plan. They know these are our people and family—not those people. They develop relationships with their local mental-health community before they need them. They identify the mental health resources in their community and meet with them and minister to them. They take food to the staff at psychiatric hospitals during holidays. They send cards of encouragement to mental health professionals when there is not a holiday. They encourage dialogue to ascertain how the mental health professional would approach a person of faith.
The church can and should continue to shepherd the spiritual status of the person through this process, with assistance from a Christian counselor as needed. Effective churches encourage their members to get complete assessments and do not make assumptions. They serve their members, even if that means cutting grass, applying nail polish, or preparing a meal. They focus on the whole family system, not just the individual. They treat them as people, not diagnoses, and do not neglect their spiritual needs.
Your plan needs to answer the common questions patients ask their churches:
Is it safe to be honest here?
Will I face rejection and blame?
Will anyone listen to me … I mean really hear me out?
Will I just get preached to or talked at … not with?
Will anyone walk with me through the pain?
Will I be abandoned?
Can I find hope?
How is Jesus relevant to my situation?
Many of my patients feel as if they have no name, only a diagnosis. However a mental illness is an adjective, not a noun. These people have names before God, and those names are not Depressed, Bipolar, or Attention Deficit. Their struggle is real, but so is their God who wants to show his love through his people in local churches (Isa. 61:1–3).
Churches need to become "Christian firemen," running towards those burning with mental illness while everyone else runs away. See the people in need, create a safe environment, and listen to them, for they are our brethren. Then minister to them with the trifecta of truth: hope based on God's love, appropriately applied science, and the ultimate truth of the Word.
This article is adapted from The Struggle Is Real(WestBowPress, 2017), edited by Tim Clinton and Jared Pingleton.
Michael R. Lyles, MD, is a consultant to a variety of religious organizations, internet sites, and professional athletics organizations. He is board certified in adult psychiatry by The American Board of Psychiatry and Neurology. His major areas of clinical activity are mood disorders, anxiety disorders, and ADHD.