When Church Gets Sidelined by Youth Sports
Pastors need a game plan for discipling over-committed families.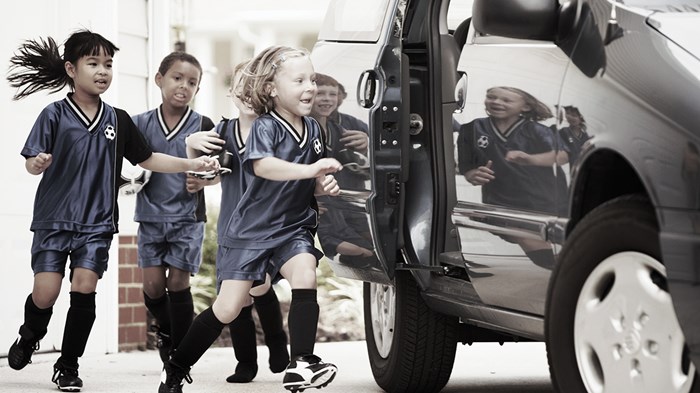 We asked four church leaders, "What should pastors do when families choose youth athletics over church services?" Their answers offer insight into the complicated nature of Christian formation and community. Though we can't always control our congregants' priorities, we can use these difficult circumstances to shepherd well inside and outside the walls of our church buildings.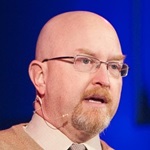 Use the opportunity for discipleship and boundary-setting
David E. Prince
I am a husband, father, pastor, and seminary professor, and I enjoy sports as a good gift from God. I was a 19-year-old student playing college baseball when I put my faith in Jesus Christ as my Lord and Savior, and I immediately began rethinking every aspect of my life, including sports. Like many pastors, I have been saddened to see families disappear from Lord's Day worship services during their children's sports seasons. I want to offer fellow pastors some practical suggestions to address this problem.
1. Be proactive
Help Christian parents embrace their responsibility to teach children to take every thought captive to obey Jesus (2 Cor. 10:5), including thoughts about sports. This means teaching them to prioritize their lives to serve Christ's kingdom in all areas: "But seek first the kingdom of God and his righteousness" (Matt. 6:33). Consider the following questions:
While I ______________, how can I rightly acknowledge God as creator?
How can I ______________ in the name of the Lord Jesus Christ?
When I ______________, how can I walk in line with the gospel and why is it often hard to do so?
Notice, those blanks could be filled with myriad activities (e.g., "work," "parent," "sing," "volunteer"), including "play sports." Sports are not a strange cultural manifestation for which there is no biblical guidance. They should be addressed proactively by pastors in the course of preaching and teaching. Highlight discipleship lessons learned through sports competition (as Paul frequently does) and point people to those who use sports to serve Christ.
2. See sports as an opportunity
Some suggest that, to prioritize Christ, Christian parents must pull their children out of sports. This approach liberates parents from the decisions that will inevitably arise from navigating athletic involvement and Lord's Day worship. But the kids playing on these teams will one day grow up to have jobs, children, and other responsibilities as they serve Jesus and his church. Help parents teach children to navigate these matters now so they will be prepared for tougher decisions in the future.
3. Encourage parents to set boundaries
Sports can be harnessed as a tool of discipleship, but this demands leadership, direction, and conviction. When we use them as an excuse to consistently neglect the worship of God on the Lord's Day, we corrupt the gift of athletics. Sports are rarely the problem; inadequate leadership in the home is. Pastors who proactively communicate the value of sports should also unapologetically clarify that sports are not a valid reason to neglect God.
Parents are responsible for setting appropriate boundaries on their children's sports participation. Withdrawing from sports altogether or becoming enslaved by practice and game schedules are not the only two options. When a Christian family commits to a team or league, they should draw up front essential boundaries, like honoring the Lord's Day, on their child's participation. The pervasive cultural interest in sports provides pastors fertile soil for equipping parents to disciple their children. Don't waste the opportunity.
David E. Prince is pastor of preaching and vision at Ashland Avenue Baptist Church in Lexington, Kentucky. He is the author of In the Arena: The Promise of Sports for Christian Discipleship.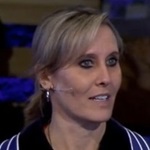 Provide creative alternatives for traveling families
Tracey Bianchi
"I'm so sorry we missed church last weekend. We had a game." This is an oft-repeated phrase in our congregation. Over the past two decades, the tug of war between the pew and the bench has intensified, and most churches now lament that they are on the losing end of this game. As pastors scramble to compete with travel sports and other extracurricular activities, church attendance continues to decline, even among once-committed families.

I serve in a pastoral role, and my husband and I are raising three children who play ice hockey, soccer, and baseball with games on most Sundays. I feel, acutely, both sides of this conversation. It is not an easy problem to solve, so how can the church respond?
It's easy to resent this trend. To be sure, tied up in youth sports are parents with delusions of professional athletic grandeur and glitzy college scholarships. But, for the vast majority of families, youth activities provide a thriving community (albeit, often an expensive one). Kids play alongside their closest friends, and parents spend months on sidelines together forging meaningful friendships. The conversation around youth sports must begin by celebrating what is good and praiseworthy rather than simply lamenting the loss of worship attendance.
Chiding families to choose between church and sports will not work; they will almost always choose sports—and in many cases, they already have. Instead, pastors should look for creative ways to meet this challenge.
1. Provide worship on alternative days
Athletic fields are busy around the clock, so offering worship at untraditional times (Saturday nights, Sunday evenings, or mid-week) will provide families with more options. With enough interested participants, this could be a second service, but don't discount moving your single service if more people can show up on Saturday night than Sunday morning.
2. Create take-and-go liturgies
Participation in community worship is obviously preferable, but if families are already choosing to spend that time on the road, you can still provide them with formative worship content. Create a mobile liturgy that traveling families can follow while away, including prayer, music, a script of the weekly sermon, and discussion questions.
3. Harness technology
We love to see people in person, but when this is not possible, Livestream is an amazing option that doesn't cost a fortune. Families can turn on their mobile devices and take in the entire worship hour while away.
Meeting these families with love and grace will win the ultimate game. Families are stressed and frantic. They need understanding and space to have a conversation around this issue and how certain decisions can chip away at the soul. Churches that embrace those who spend Sunday morning on fields, courts, and rinks; help them process their priorities; and provide creative options for weekly worship will find joy as they receive and pastor modern families.
Tracey Bianchi is the worship and teaching pastor at Christ Church of Oak Brook near Chicago.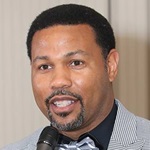 Preach with relevance and importance, and stress accountability
Michael Wright
I have two sons who play Amateur Athletic Union (AAU) basketball, and most of the tournaments are on the weekends. Unfortunately, so is church. I want my children to have the best of both worlds: strong Christian roots and a great childhood experience. My wife and I have done our best to maintain that balance, but I struggle when my sons have to leave early from service—and especially when they can't make it to church at all. I also wrestle with the precedent this sets for our church family. On top of all this, I was an AAU baseball kid who occasionally missed church services during my teenage years. How do I deal with this issue in our congregation when it hits so close to home? Well, I preach.
I don't have any special programs or outreach initiatives for people who can't make it to our main services. (Maybe I should.) But I consistently emphasize three things in my preaching that challenge our parishioners to make church attendance a priority: relevance, importance, and accountability. These key elements challenge the youth sports kingdom for dominance over the hearts of our families.
1. Relevance
I try to make my biblical teaching as relevant to the hearts of the people as possible. I don't twist the Scriptures out of context and compromise the integrity of the Bible just so parishioners can relate. But I do my best to find current illustrations with cultural significance that help to illuminate the essence of the passage. When I do this the congregation feels more connected to the church.
2. Importance
I try to preach as if each sermon were the last message these people will ever hear. Every message has to be framed to highlight the specific word God has for the hearts of his people that day. I can't preach with a take-it-or-leave-it attitude. When God speaks, we must all sit up and listen.
3. Accountability
Finally, I stress the idea of accountability. I don't want to make people feel like "Big Brother" is watching, but I do want to drive home the ideas that "your church family needs you" and "you're missed when you don't attend."
When I instill my preaching with relevance and importance, and stress the idea of accountability, then I believe the Holy Spirit will convict the hearts of out sports families to make regular service attendance a priority.
Michael Wright is the senior pastor of True Freedom Cornerstone in Oak Park, Illinois.
Extend your faith community beyond buildings and programs
Leneita Fix
I have friends who pulled their children from teams in favor of church, friends who have family Bible studies on the road, and friends who completely replaced church with youth athletics. I've faced this same dilemma. For years my own kids wore uniforms in pews, ready for post-service games. However we feel about it, some families prioritize sports over church-based activities.
I once believed Sunday services were non-negotiable. Then I had a son who fell in love with a sport, worked hard, and was good at it. Had we put down an ultimatum about participation in middle school youth group, he would have become bitter. My husband and I decided to reevaluate our priorities. Our non-negotiable changed from weekly Sunday attendance to active involvement in the body of Christ where he could learn, grow, and serve. This forced us to become more intentional about home discipleship and discussion. I wish our church had helped us during this time with creative ways to stay connected. We had to find it on our own.
Churches can provide helpful options for families in sports to stay connected to the faith community. I know of one church that encourages their congregants on the road (for anything) to post pictures of themselves watching services and to respond with one takeaway. Churches could email questions that inspire families to talk about the topic and Scripture of the week. They could create a small group for families with athletes to support one another in their unique issues, meeting weekly or bi-weekly to go in-depth with the Lord.
It might be time for a radical change. Perhaps we must move beyond the walls of our buildings and the limits of our scheduled programming to reconnect with families involved in athletics. Mobilize to bring lunches to the fields on Sundays. Provide short devotionals before or after games. These actions will remind families that they're still part of a community of faith, even if they've missed a few Sundays in a row.
The world keeps getting busier, and schedules will only become more jam-packed. Parents hope pastors will extend grace to them in ways coaches will not. Churches have plenty of opportunities to show busy families that participation in the body of Christ isn't limited to an hour a week on Sundays.
Leneita Fix is the missions coordinator for Urban Youth Impact and the co-creator and director of the "Own It" Initiative at Berean Christian School in West Palm Beach, Florida. She is the author of The Beautiful Chaos of Parenting Teens.