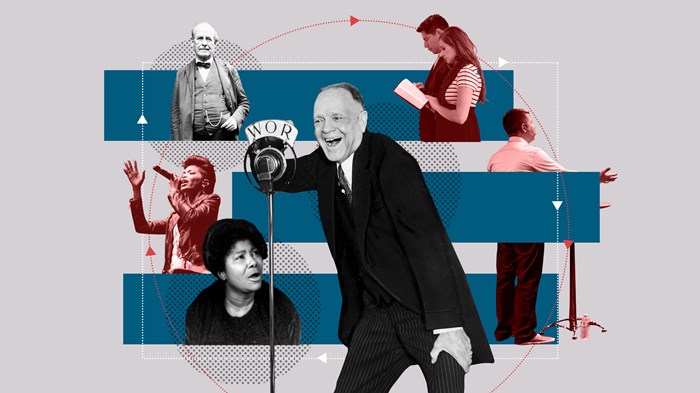 Image: Ben White | Sam Rios | Taylor / Unsplash / Alex Workman / Lightstock / Library of Congress
One of the most famous preachers in America defended a president accused of corruption. He called the investigation—not a witch hunt, but close—a "damnable rot." The president had engaged in multiple extramarital affairs. He cheated on his mistress with another, younger mistress, with whom he was rumored to have had a child. Some of the president's closest advisors and cabinet members were convicted and sent to prison.
This was the Roaring Twenties. The president was Warren G. Harding, a Baptist, who died before his scandals came to light and before the famous preacher, Billy Sunday, felt the need to defend him. Comparisons between these events and our own cultural moment may be difficult to set aside, but they are mostly coincidental. As we stand on the cusp of the 2020s, we can observe other religious and cultural comparisons of more substance. They may shed light on how Christians should live in the public square and conduct ministry in the next decade.
1