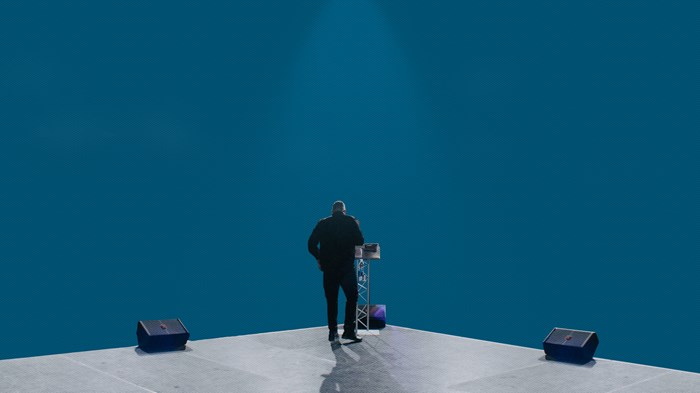 Tony called me (Mark) and asked if we could get together for breakfast. The tone of fatigue and resignation in his voice spoke volumes. I knew what was up. This was Tony's third pastoral role, and this one, like the first two, was failing.
His first was a youth pastor position. Tony was articulate, bright, gregarious, and creative—a perfect combination for student ministry. Yet the position ended badly after 10 months when the church board asked him to leave. In our conversation afterward, I became convinced the church leadership was primarily to blame. Tony had a great vision for evangelism and reaching down-and-out street kids. The church wanted someone to babysit their own. Their attitude was more like What if one of those punks starts dating my daughter! than a passion to seek and save the lost. At the time I thought, Another middle-class church with no vision for God's priorities. Sad, but better for Tony to move on.
I knew much less about the second ministry position, a senior pastor role in a small church. After it ended, Tony described the church as visionless and unwilling to step out of their comfort zone.
Now here we were again. For the third time, he and the church board were at loggerheads. He was considering another resignation—if he wasn't fired first.
Tony looked tired when I met him at the restaurant. He sat sipping black coffee but left his omelet almost untouched. We sat in silence for a time. Finally, I asked him, "If someone asked your opponents, 'What's Tony's problem?' what would they say?" He barely paused before responding, "They'd say he needs to have things his way." I was surprised how candid and self-aware he was. Evidently he had been confronted about this before.
He went on to say that he knew what was best for this church and that the Lord had given him a vision. After probing some more, I offered this counsel: "Tony, it sounds like you're pushing your agenda too hard. Remember, you have to love them before you can lead them. You need to be their shepherd first and their motivator second. Your personal agenda needs to take a back seat to the nurturing of their spiritual gifts." We had an honest, heartfelt, and at times tearful discussion. We prayed together. He seemed encouraged when he left.
A week later he called me, thanked me for my time and counsel, and told me what he had decided. "I'm going to start a new sermon series next week," he said, "about respect for and submission to your leaders." As I hung up the phone, I was reminded how deeply entrenched our leadership patterns can be.
A Self-Appraisal
Most of us go into pastoral ministry because we love the Lord and desire to make him known. Yet we also aspire to Christian leadership because we are gifted, passionate, committed, hard-working, and full of good ideas. We are ready to lead. Yet ministry often looks less like leading and more like waiting, listening, nurturing, and waiting some more.
We readily embrace phrases like "servant leadership" and "empowering others," but when our own gifts and ideas take a back seat to others', it can feel like one sacrifice too many. How do we feel when colleagues are more successful or more gifted than we are or when someone takes credit for our good idea or fails to respect our position or authority? It is easy to be humble when others praise us. Not so much when we face criticism or critique.
Power—how leaders desire it and use it—holds a subtle deception. It's not uncommon to think we are only serving others when we are also serving ourselves. After all, this article was prompted by the fact that we just wrote a book on leadership. We hope it sells well and becomes a standard in colleges and seminaries. It has a great theme: encouraging leaders to focus on empowerment over power. And it could increase our influence in the world of Christian leadership. We feel pretty good about that.
See how tricky it can be to untangle service of others from service of self? Our motivation to empower others can smuggle with it a hope for self-promotion. Tony was passionate in his desire to see his ministries flourish, and he was willing to work long, hard hours to do so. Like many of us, he thought he was already practicing servant leadership, so when he was asked to put his people before himself, he simply doubled down on what he was already doing.
How can we start to weed out the pride choking our noble desire to serve others? It starts with self-evaluation and self-disclosure. Consider Paul's encouragement to sober self-appraisal in Romans 12:3: "For by the grace given me I say to every one of you: Do not think of yourself more highly than you ought, but rather think of yourself with sober judgment, in accordance with the faith God has distributed to each of you." Note also his words of encouragement to Timothy: "Watch your life and doctrine closely. Persevere in them, because if you do, you will save both yourself and your hearers" (1 Tim. 4:16). This call for Timothy to watch both his doctrine and his very life is also a call for us to look beyond the positive image we project to others.
Perhaps we can further separate our genuine desire to empower others from our subtle hopes for self-promotion by returning to a story so familiar that many have forgotten its critical redefinition of Christian leadership.
Power or Empowerment?
One of the key New Testament passages on leadership is Mark 10:32–45. Jesus was on his final journey to Jerusalem. A few chapters earlier, Peter had affirmed his belief that Jesus was the Messiah (8:27–30). When Jesus made his intention to go to Jerusalem clear, James and John anticipated coming events: In Jerusalem, Jesus would announce his messiahship, there would be a popular uprising against the Romans, and Jesus would be crowned and proclaimed king. But who would be his top advisers? After all, Jesus had 12 disciples. Mustering their courage, James and John approached Jesus and asked, "Let one of us sit at your right and the other at your left in your glory" (10:37).
Jesus considered their request and responded, "You don't know what you are asking. … Can you drink the cup I drink or be baptized with the baptism I am baptized with?" The "cup" and "baptism" both symbolize the great test of suffering Jesus would endure in Jerusalem. Jesus was asking, "Are you willing to go through what I'm about to go through?" James and John believed they were up to the task. Assuming Jesus was speaking of the messianic war ahead, they answered affirmatively: "We can!" Jesus responded that they would indeed suffer, but he could not grant such positions of authority: "You will drink the cup I drink and be baptized with the baptism I am baptized with, but to sit at my right or left is not for me to grant. These places belong to those for whom they have been prepared" (10:39–40).
Yet Jesus was obviously impressed by their courage and continued: "Blessed are you, sons of Zebedee, for the one who risks much will accomplish much, and the one who leads with courage and distinction will reap great reward."
Okay, that's not actually how the story goes. But that's how many of us think it should have gone. To be sure, James and John were showing a bit of ego (moxie really). They were a little presumptuous and a bit overconfident. But what great leader is not? They were demonstrating vision and initiative. They saw the future and were ready to seize it. Against overwhelming odds, they were willing to lead Jesus' followers into battle, even to the point of death. Aren't these the marks of great leadership? This is "grab the bull by the horns" leadership. This is carpe diem leadership. This is Gladiator-style leadership. (It's hard to say how many Christian leaders have told us this is their favorite movie.)
But, of course, Jesus actually responded in a very different way, rejecting the self-promotional leadership of James and John. Gathering the disciples together, he radically redefined what it means to lead: "You know that those who are regarded as rulers of the Gentiles lord it over them, and their high officials exercise authority over them." The world's model of leadership is about power, control, and influence. It's about motivating others to accomplish the leader's goals, agenda, and aspirations. "Not so with you," Jesus said. "Instead, whoever wants to become great among you must be your servant, and whoever wants to be first must be slave of all. For even the Son of Man did not come to be served, but to serve and to give his life as a ransom for many" (Mark 10:43–45).
We have read these lines so often through our filter of Christian leadership that it is hard to catch their countercultural nature. Jesus turns the "power and persuasion" model of leadership upside down by calling for "servant"—or better, "slave"—leadership, an oxymoron in the eyes of his contemporaries. Servants don't seek power and influence; they seek to please their master. They don't accumulate followers; they empower others through service. They don't exploit people as resources; they enable others to be the best they can be.
The apostle Paul speaks of leadership in the same way. In Ephesians 4 he points to the senior leaders in the church: "So Christ himself gave the apostles, the prophets, the pastors and teachers." And what is their purpose? "To equip God's people for works of service, so that the body of Christ may be built up" (Eph. 4:11–12). The Christian leader's goal should be to empower and equip others to fulfill their calling and use their spiritual gifts to the glory of God, even when it means setting aside their own vision and plans.
Sacrificial or Servant Leadership?
The subtle allure of power and self-aggrandizement is not just for megachurch pastors and New York Times best-selling authors. It creeps into our hearts and actions through everyday events and activities—in our late nights in the church office, our long hours in sermon prep, and even in our faithful time at hospital bedsides. Each of these things can convince us we've earned the right to be listened to and admired.
James and John surely had in mind the livelihoods they had left behind and the years they had spent at Jesus' feet when they made their request for status in his kingdom. They had the right goal in mind: doing the will of God. Yet they could not envision this apart from the prospect of personal power and glory. They were willing to accept sacrificial leadership, but they weren't quite ready to step into full-fledged servant leadership.
When Jesus redefined the role of the Messiah, he redefined the nature of all Christian leadership. Jesus did not come to be served but to serve, and that is the orientation Christians are called to as leaders. By fully embracing our call to empower others, pastors can join James, John, and Tony in turning away from our nagging need to have things our way.
Mark L. Strauss is University Professor of New Testament at Bethel Seminary San Diego.
Justin A. Irving is professor of ministry leadership and director of the DMin Program at Bethel Seminary in St. Paul, Minnesota.
They are the co-authors of Leadership in Christian Perspective: Biblical Foundations and Contemporary Practices for Servant Leaders (Baker, 2019).