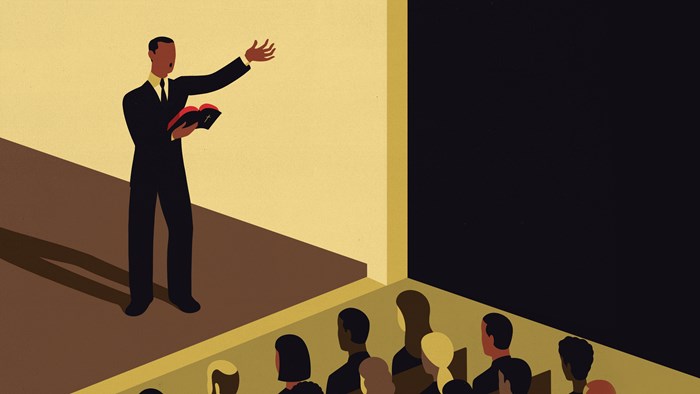 Image: Illustration by Jon Krause
On any given Sunday, you'll likely hear immigration, poverty, race, or injustice mentioned in the sermon at our church—not because of the latest headlines but because of our commitment to connect Scripture with our congregants' lives. As a church in a low-income and disadvantaged community in Austin, Texas, over 50 percent of our congregation is Latino, most are bilingual, and many are immigrants. These topics reflect their daily struggles.
When we preach from the Book of Ruth, for example, we specifically address Ruth's immigration journey, her border crossings, her vulnerable status in a new land, and the socioeconomic and cultural dynamics of the story. When we preach from Genesis 16, we tell our people—some of whom have fled human trafficking—that, as with Hagar, God sees them, understands their pain, and cares for them, even when they feel utterly alone. And when we preach the story of David and Bathsheba, we do so with a sensitivity to the women ...
1