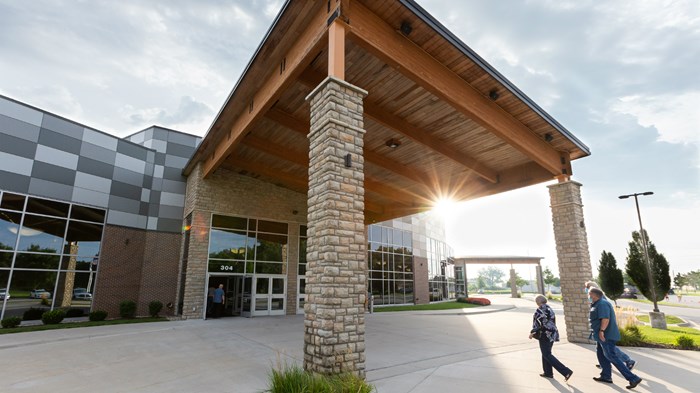 Image: Courtesy of Abundant Life
Megachurches have gotten so big over the years that they've outgrown their sanctuaries.
The average megachurch in the United States had 4,100 regular attendees (before the pandemic) and seating for 1,200. That's because, unlike in earlier days, most now spread services across multiple sites and locations over a weekend, according to a new report by the Hartford Institute for Religion Research and the Evangelical Council for Financial Accountability (ECFA).
"The 20-year trend to become multisite … has continued to explode," the researchers wrote in the report, a 2020 survey of 582 megachurches, defined as Protestant churches with regular attendance of 2,000 or more.
Multisite megachurches tripled between 2000 and 2020, now with 70 percent of megachurches operating as multisite and another 10 percent considering it.
Pastor Phil Hopper leads a multisite church called Abundant Life in Lee's Summit, Missouri, a suburb-turned-city outside Kansas City. The multisite ...
1