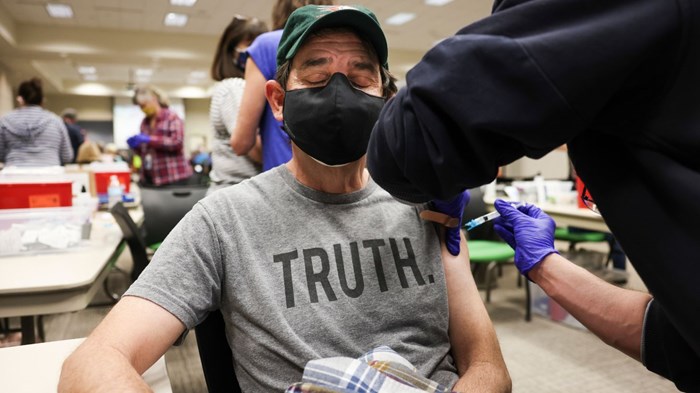 Image: Michael Ciaglo / Getty Images
Pastors who qualify for a COVID-19 vaccine based on their involvement in medical settings or their role as essential workers hope that getting the shot will allow them to minister to the most vulnerable in person again.
But those who fall outside the typical qualifications for immunization—who are healthy, under 65, and not caretakers—also feel some apprehension over taking their place in line during a time when demand for vaccines still outpaces supply.
When Nathan Hart learned that, as a pastor who makes hospital visits, he was eligible to receive the coronavirus vaccine in Connecticut, he hesitated. It's not that the senior pastor of Stanwich Congregational Church doubted the safety or efficacy of the vaccine, but as a healthy 42-year-old, he worried that he was taking the place of someone who might need the dose more than he does.
But then Hart remembered God's words about Adam in Genesis 2:18: "It is not good for man to be alone." He thought about ...
1